The Colorful, Coastal Town of Kinsale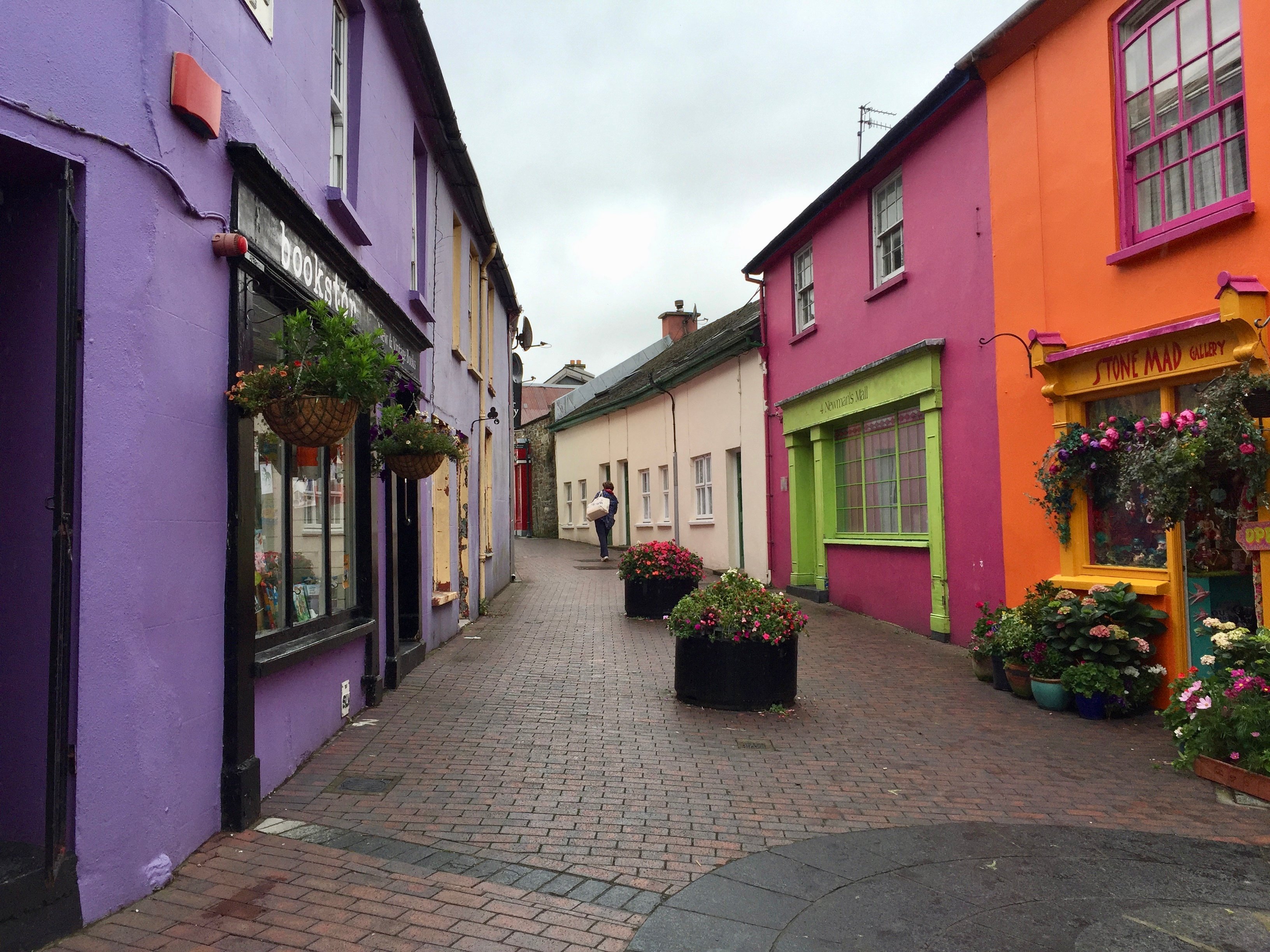 A visit to Ireland isn't complete without visiting the quiant and beautiful town of Kinsale, located on the southern coast of Ireland. If you're a New Englander like me, you'll feel right at home walking through the winding cobblestone streets and gazing out to the busy harbor.
Luckily, despite the 4+ hour drive from our Glendalough B&B to Kinsale, we only got turned around a couples times (thank you Google Maps) and drove through most of the heavy rain that day (thank you Irish weather). We were greeted in Kinsale with (slightly) blue skies, cool breeze, and dry grounds.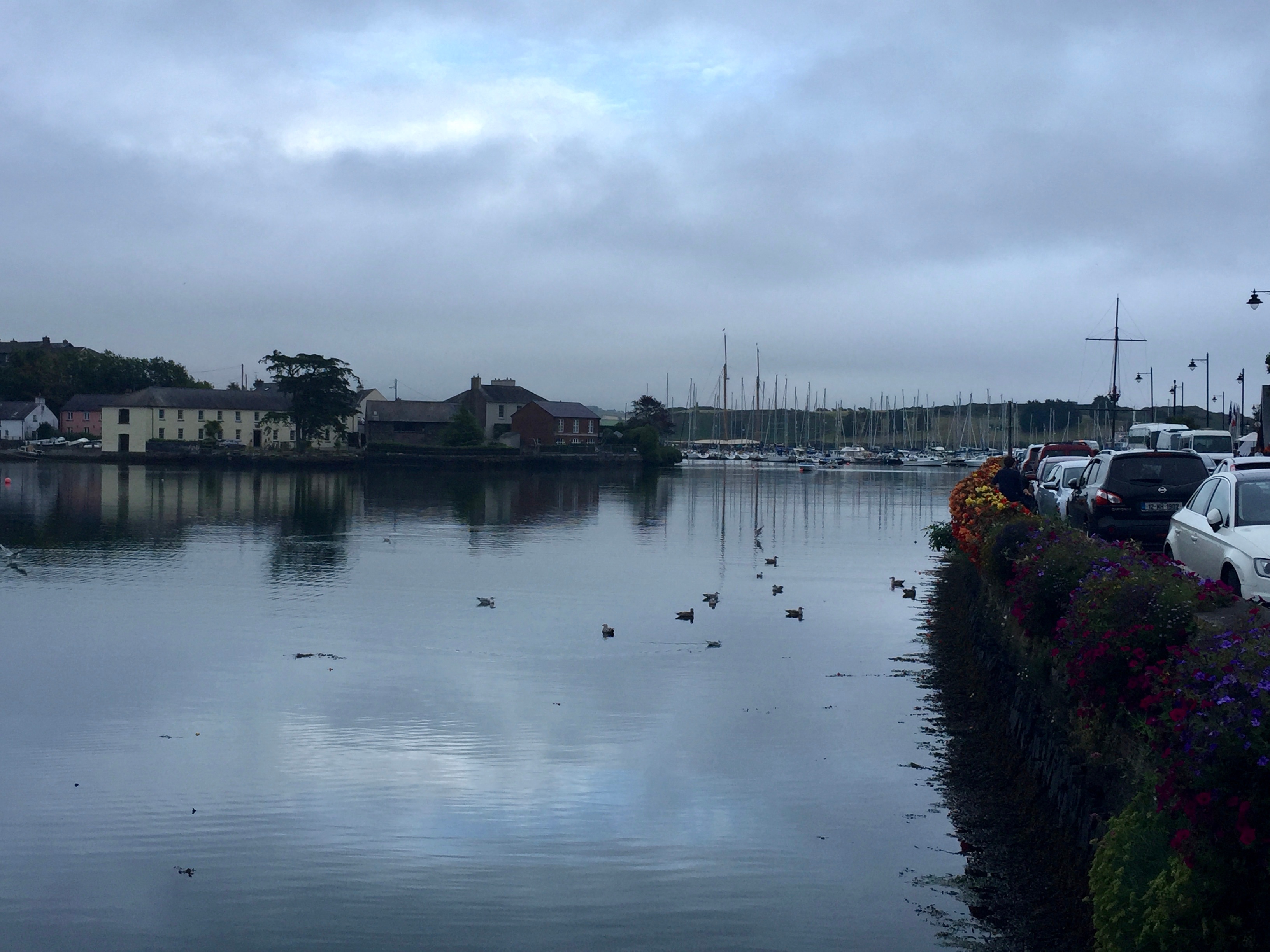 Charles Fort
Our first stop? Charles Fort, a star-shaped military fort built on over 20 acres of land during King Charles II's reign (1672-82). It was designed to protect the harbor and the citizens of Kinsale and is one of the largest forts in the country. The fort has been associated with several well-known battles during the Williamite War (1690) and the Irish Civil War (1922-23).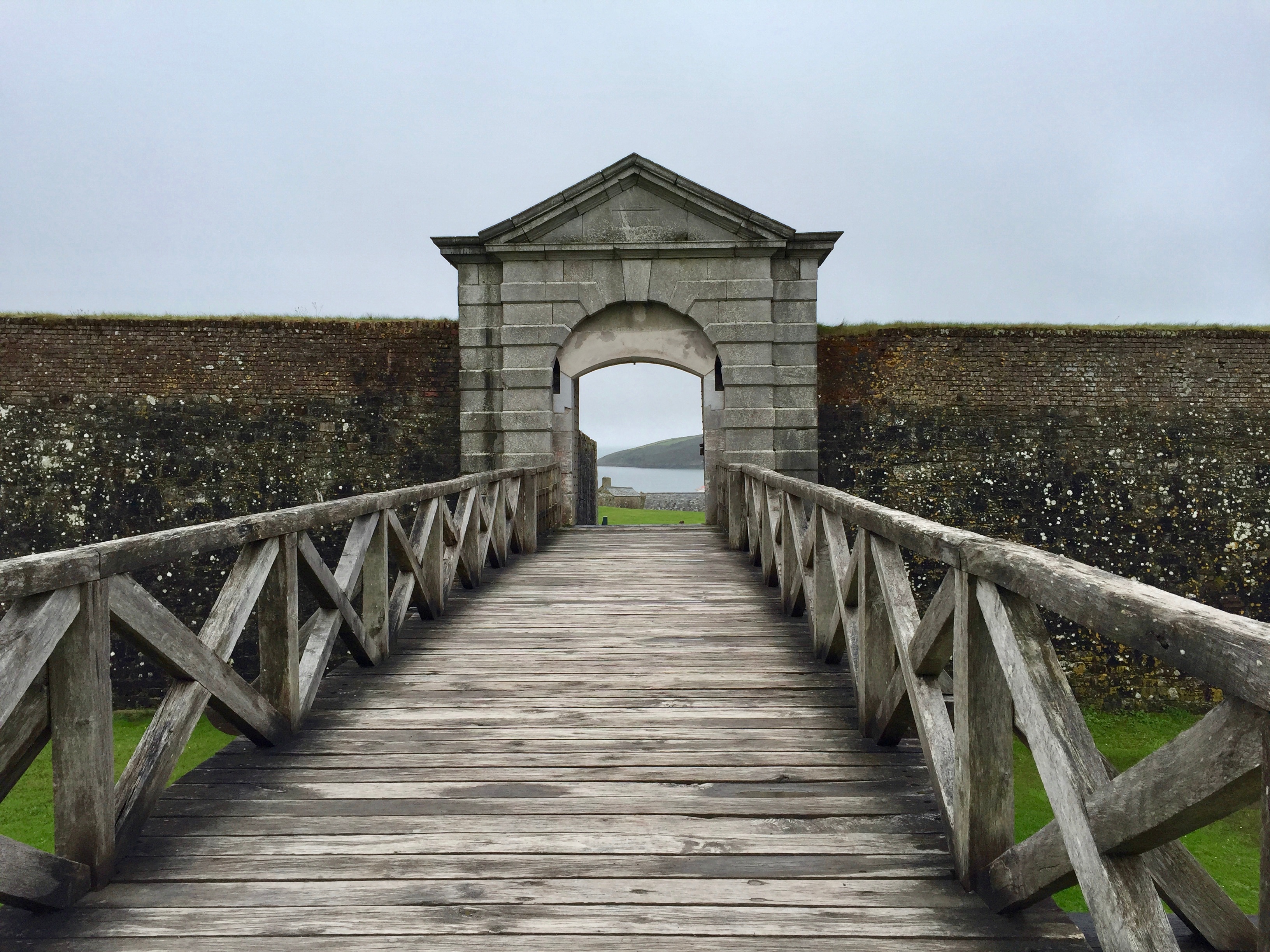 We paid 5 euros each for a ticket inside, which allowed us to stay as long as we wanted and even hop on a guided tour. We opted to take the tour and were surely not disappointed.
Our guide took us around the fort, detailing the lives of the soldiers, the conditions in the fort, and the battles that were fought there. It was nice to listen and reflect on the Irish history, all while admiring the sailboats in the harbor. Even if you're not a history buff, the views alone are worth the visit.
Shopping in Kinsale
From Charles Fort, we drove an easy 5 km to the downtown center of Kinsale. After a finding a place to park, we decided to wander around and explore the shops. From bookstores and leather goods to jewelry and wool clothing, shopping in Kinsale has something for everyone.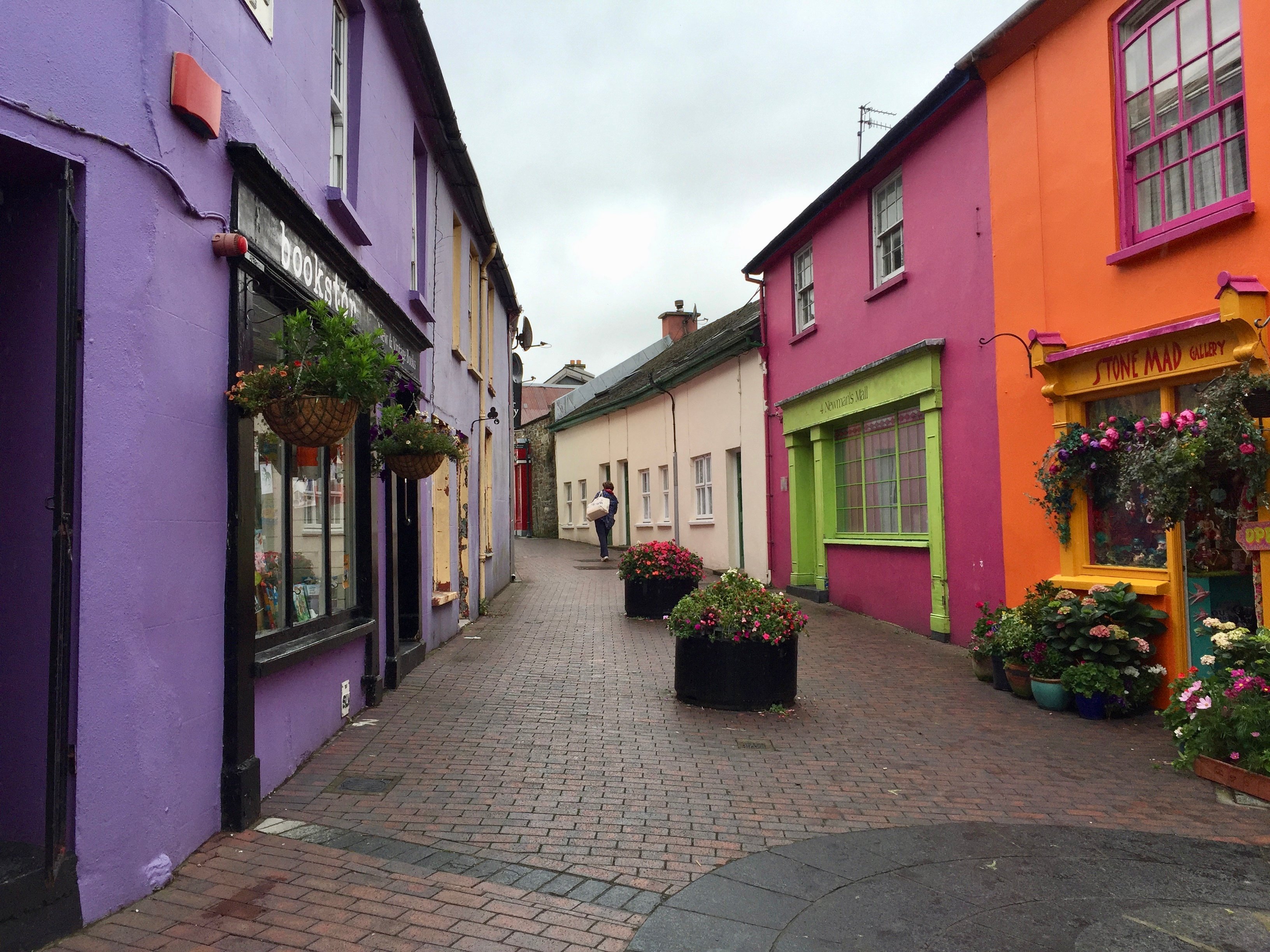 My mom and I are surely no strangers to shopping (#sorrynotsorry). We loved wandering through the bright and colorful streets, popping in and out of shops big and small, staying for a few minutes or browsing for hours.
One of our favorite shops was The Gallery. We loved it because it featured artists and artisans around Ireland. I ended up buying a pair of beautiful handmade wooden earrings there, made locally in Kinsale. It always feels good supporting local artists regardless of where you are in the world.
Kitty O Se's
After a few hours of shopping, we were starving. We knew we were ready to hit an Irish pub for a hearty meal. We opted for Kitty O Se's, located in the heart of downtown Kinsale and known for featuring live music most nights.
We sat in a cozy seat in the back of the pub and ordered two pints of Guinness right away (when in Ireland, right?). A few tables were full with folks eating their early dinners, while the pub was fairly full with locals and tourists watching a soccer game on the big screens.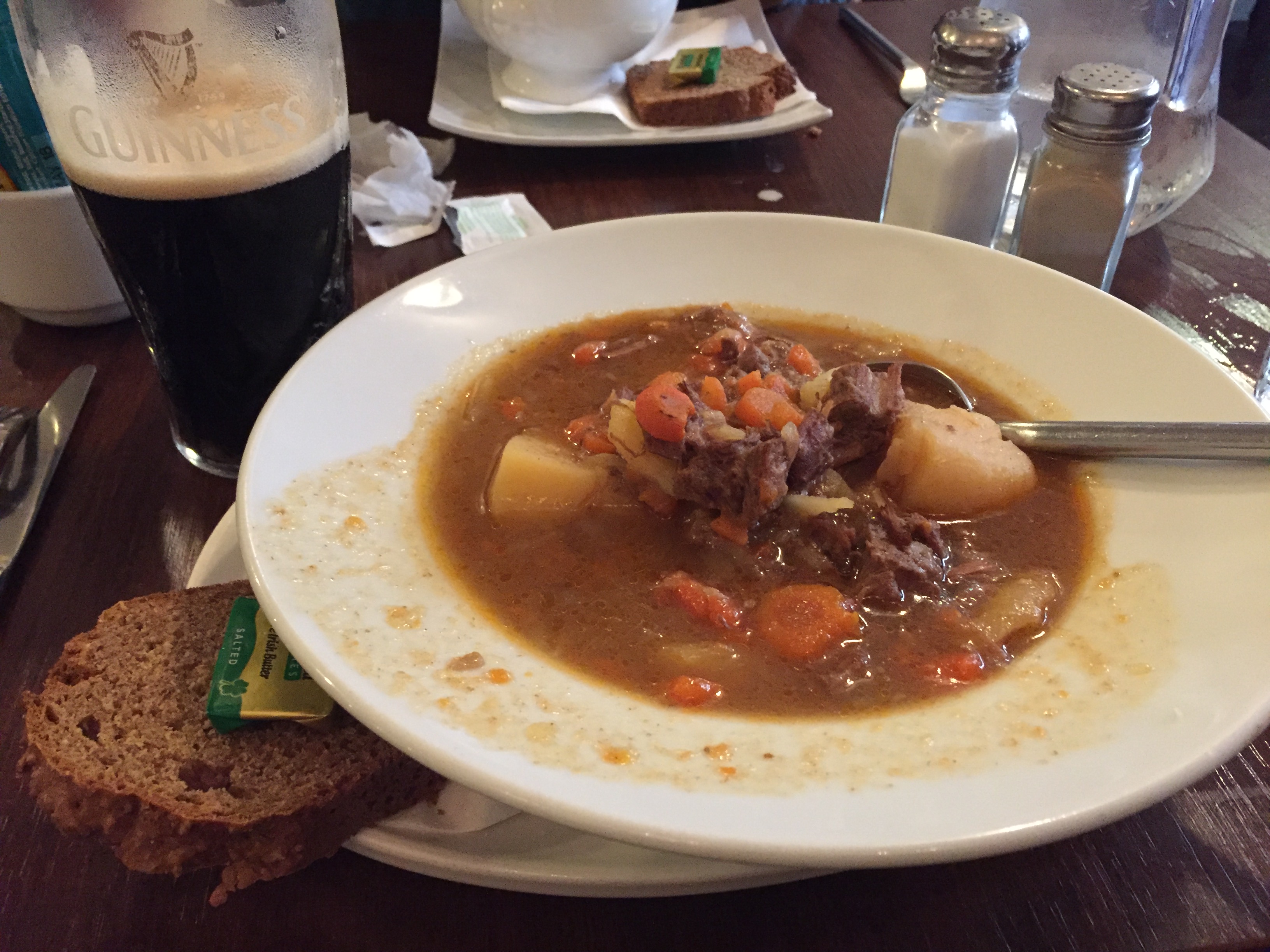 When in Kinsale, seafood is a must, so we opted for a plate of local mussels to start. They were plentiful and delicious. For our main course, my mom decided on a tasty seafood chowder, while I ordered a heartier option: Guinness beef stew. The chowder and stew paired well with our pints of Guinness and the stormy, cool weather that began to brew outside.
As we finished our meals, a duo guitarist group began setting up. We stayed for a couple of their songs and enjoyed them, but we were really looking for some traditional Irish music. We knew we'd find it in Doolin, our next destination, though. We left the pub and set off to find our next B&B in Innishannon.
Rest and Relaxation in Innishannon
Our B&B stay in Innishannon at the Ellamore house became one of our favorites. Our gracious host, Kathleen greeted us at the door of her beautiful (mansion-like) home, decorated in a traditional, ornate style. The house itself was situated on a few acres of farmland. Hello, cow friends!
We enjoyed a lovely cup of tea in the parlor, along with a tasty chocolate chip cookie. With warm bellies and relaxed minds, we called it an early night to prepare for our next journey: driving through the famous Ring of Kerry and landing in the traditional music town of Doolin.
Stay tuned for more Ireland travel adventures along the Atlantic Way...