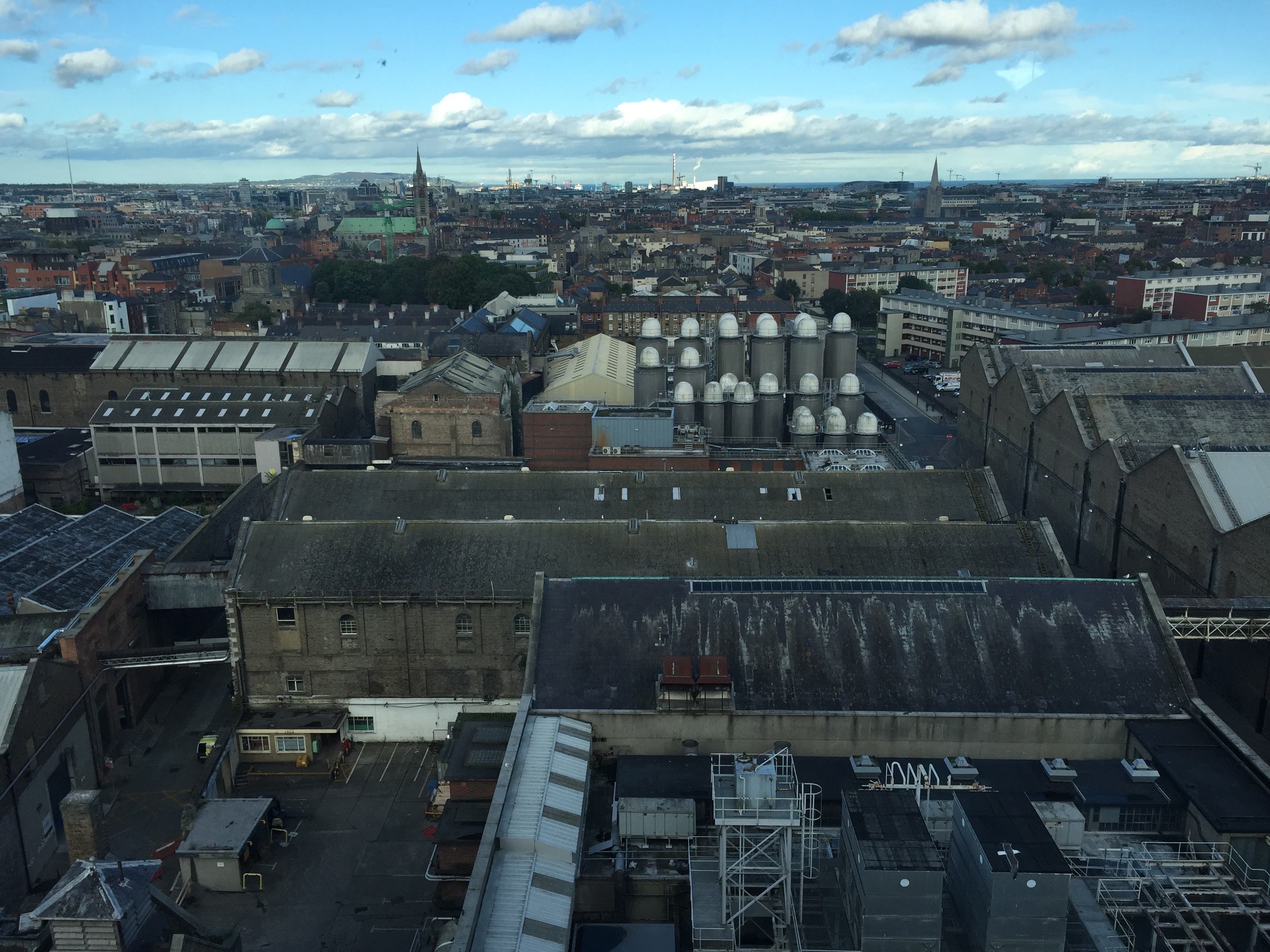 First stop on our mother-daughter Ireland road trip? Dublin, of course. Full of history, culture, and a happening pub scene, Dublin was the perfect place to begin our travels to the Emerald Isle.
After I convinced my mom that visiting me in China would be more of a headache than anything (#sorrynotsorry, China), we wanted to plan a fun summer vacation together. We looked through Groupon deals to Spain, Italy, France, and England, but ultimately decided on Ireland. We felt like everyone we knew had been there (and raved about it), plus it was always somewhere we both wanted to visit.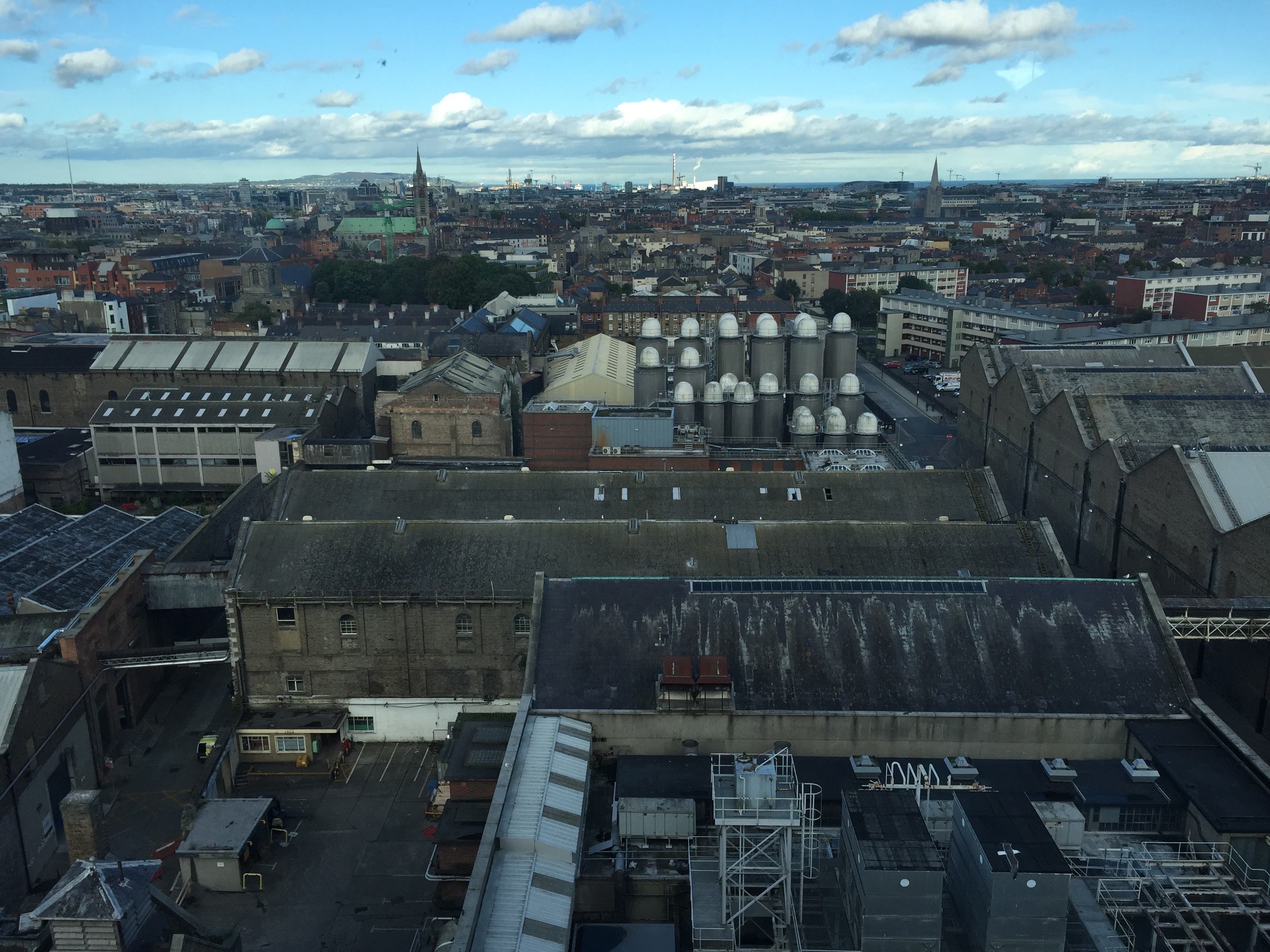 Our search lead us to Great Value Vacations, where we ended up with an incredible package deal to Ireland. Included in our 7-night deal? Two-way flights, a car rental, 2 nights at a 4-star hotel in Dublin, B&B stays, and hot Irish breakfast each morning. The best part about it was that, aside from the 2-night stay in Dublin, we were able to book our own B&B's and decide what we wanted to see and where we wanted to go. It doesn't get much better than that!
We arrived in Dublin mid-morning on the 17th. After renting our car and navigating the (crazy) city streets, we were glad to find a parking spot in our hotel's garage. Despite our tired, jet-lagged eyes, we wanted to take in as much of Dublin as we could. Aside from seeing Dublin atop the "Hop On Hop Off" bus, scarfing down our hotel's continental breakfasts every morning, and walking the winding cobblestone streets in the Temple Bar area, here were some of our favorite moments:
Trinity College Library & The Book of Kells
A visit to Dublin isn't complete without touring Trinity's Library and taking a peak at the Book of Kells, especially if you're an English major nerd like me.
Skip the lines and book a 13 euro ticket online, which includes admission into the Book of Kells and Trinity's library.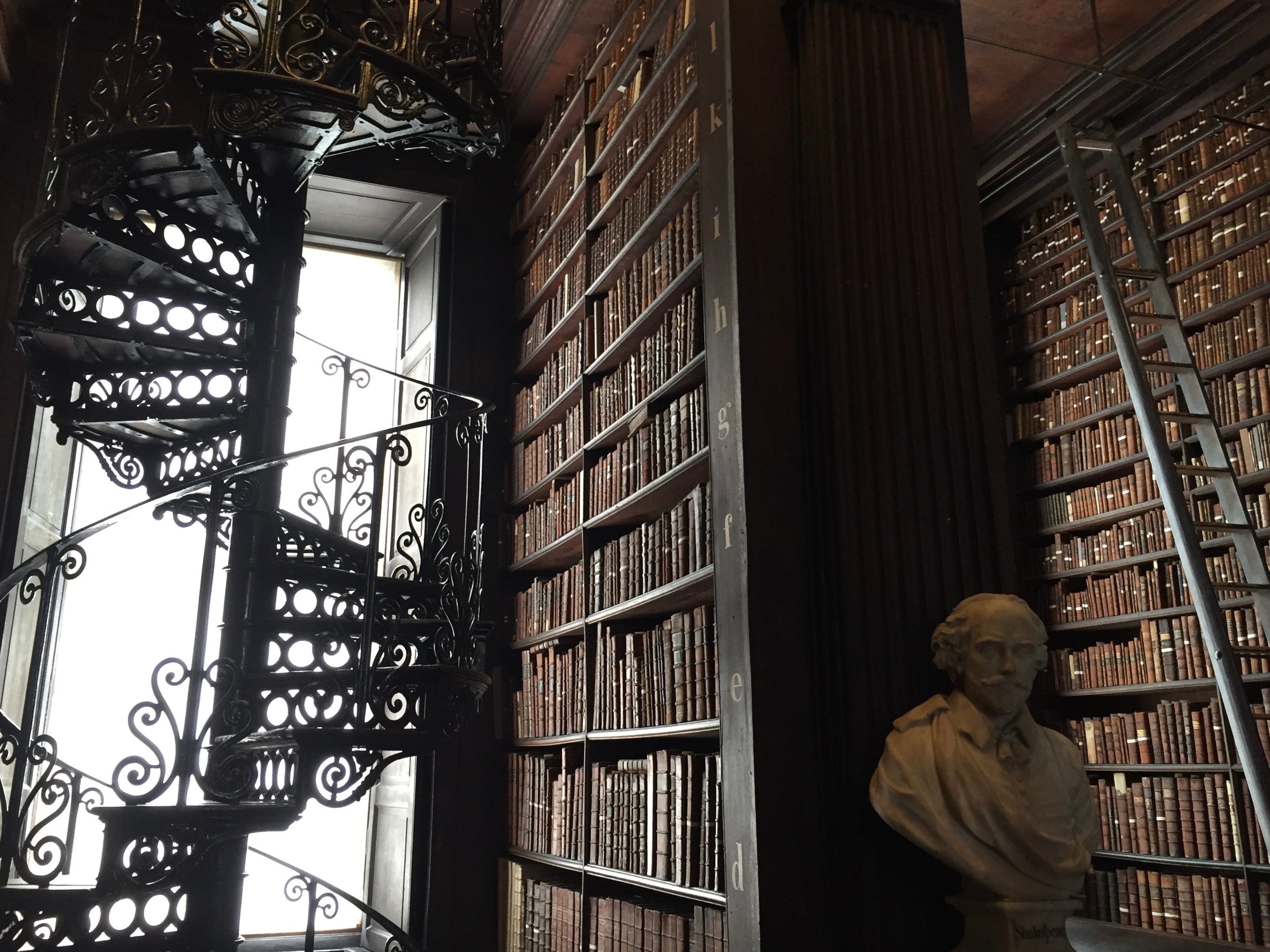 Considered one of the greatest contributions to Medieval Art, the Book of Kells is beyond impressive. Before viewing the book, you can learn all about the history of it, how it was made, and the symbolism behind the artwork. The viewing of the book takes place in a separate, dimly lit room, where you can push your way through the crowds to get a good look. The intricacy of the calligraphy and artwork is breathtaking— you'll find yourself admiring the discipline of the authors and wondering how they could ever create something so detailed.
Walking from the Book of Kells to the spiral staircase to the library, you're greeted with a breathtaking two-story view of thousands of books, guarded by statue portraits of famous literary figures (obviously Shakespeare and Swift made the cut). You'll feel right at home here, wishing you could cozy up in the back corner with a tea and, of course, a good book.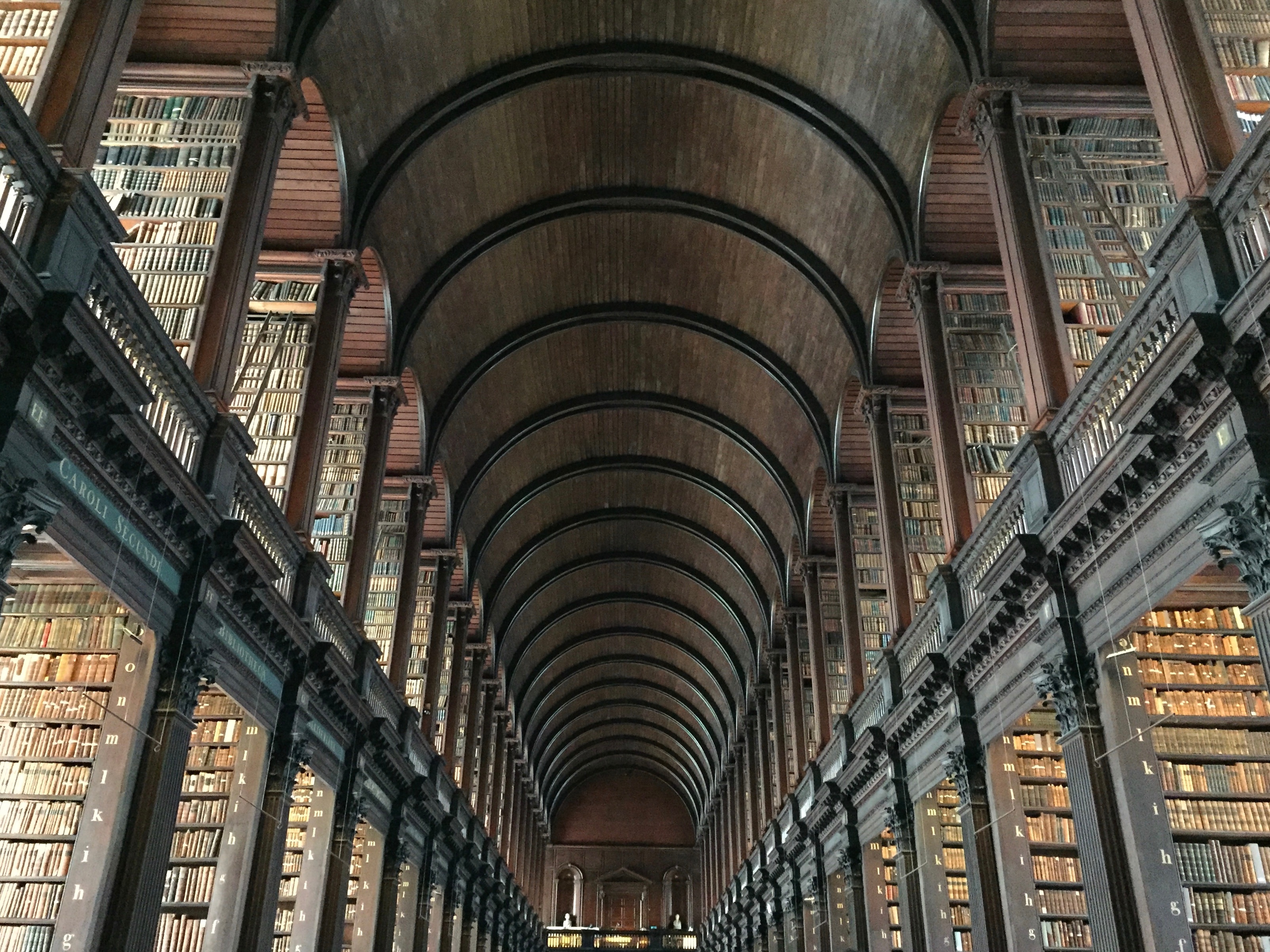 Guinness Storehouse
As the top tourist attraction in all of Europe, the Guinness Storehouse can't be missed. Like most major tourist sites in Dublin, you can purchase your ticket online (or at the kiosks to the right inside the entrance here) to avoid the long lines. A ticket of 20 euros gets you into the storehouse for a wonderful self-guided tour, a tasting, a "how-to" pour session, and a full pint of Guinness.
The storehouse itself feels like adult amusement park. On each floor, you can learn something new— everything from the history of Guinness and the brewing process, to the original owners' backstory and the proper way to taste the black stuff. It's interactive, flashy, and fun. You can end the tour with a bang (and a view) on the seventh floor Gravity Bar, where you can enjoy a well-deserved pint and soak in the city views of Dublin. This was my first (ever) pint of Guinness, and I knew it wouldn't be my last.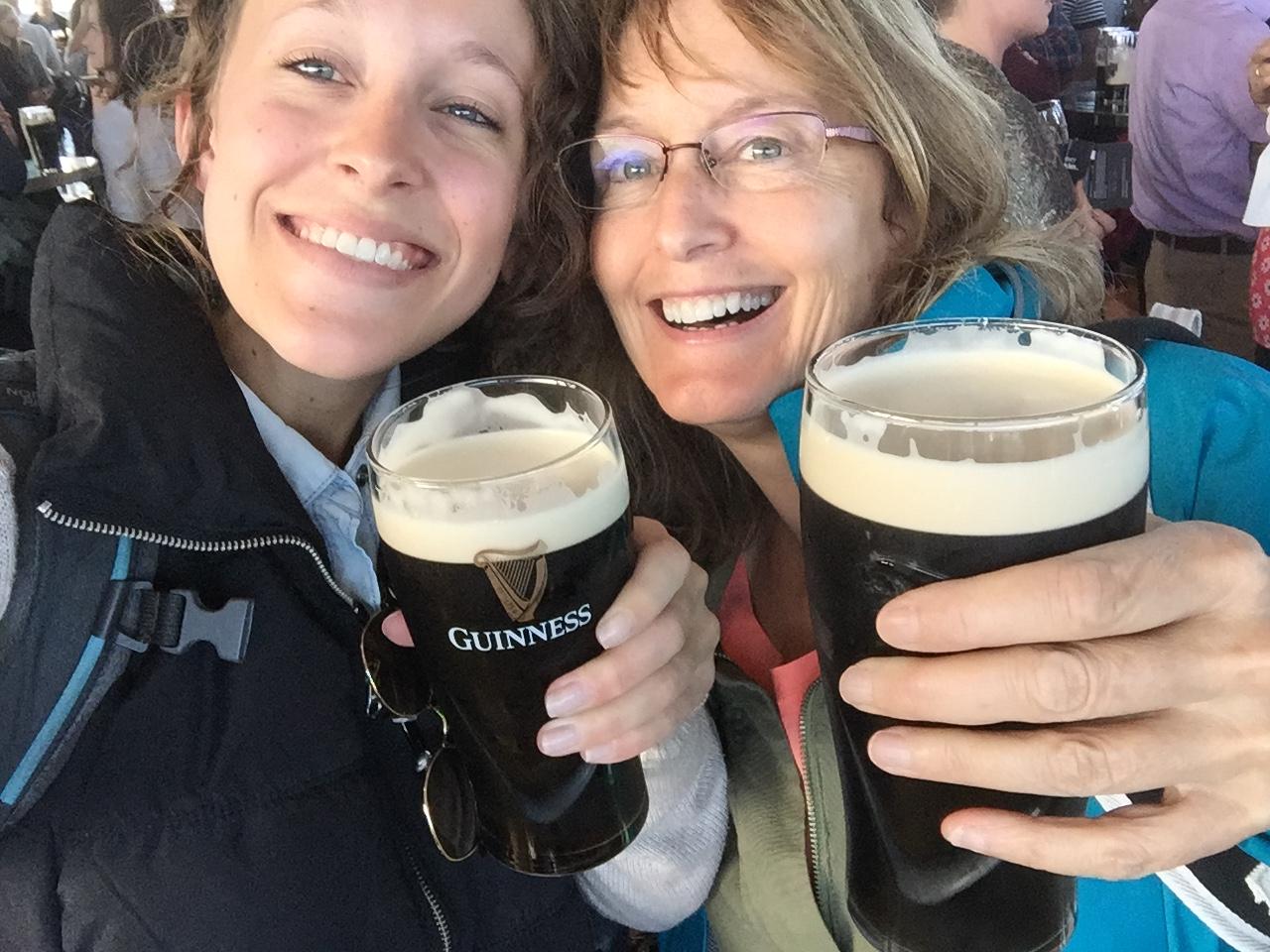 Touring the Jeanie Johnston Tall Ship
Although this is more of an underrated tourist attraction, it's worth the time if you have it. It's not too crowded, the 50-minute guided tour is informative, and the history is fascinating.
For 10 euros, you can step inside a replica of the Jeannie Johnston tall ship, the only ship to sail 16 voyages to North America during the Great Famine and not have a single casualty on board (a rare feat indeed). Inside the boat, you'll see wax replicas of Irish men and women who boarded the Jeanie Johnston in hopes of a better life. We learned the conditions were cramped and crowded, that folks saved years just to send one family member aboard, and that, really, the thought of dying at sea was better than starving at home.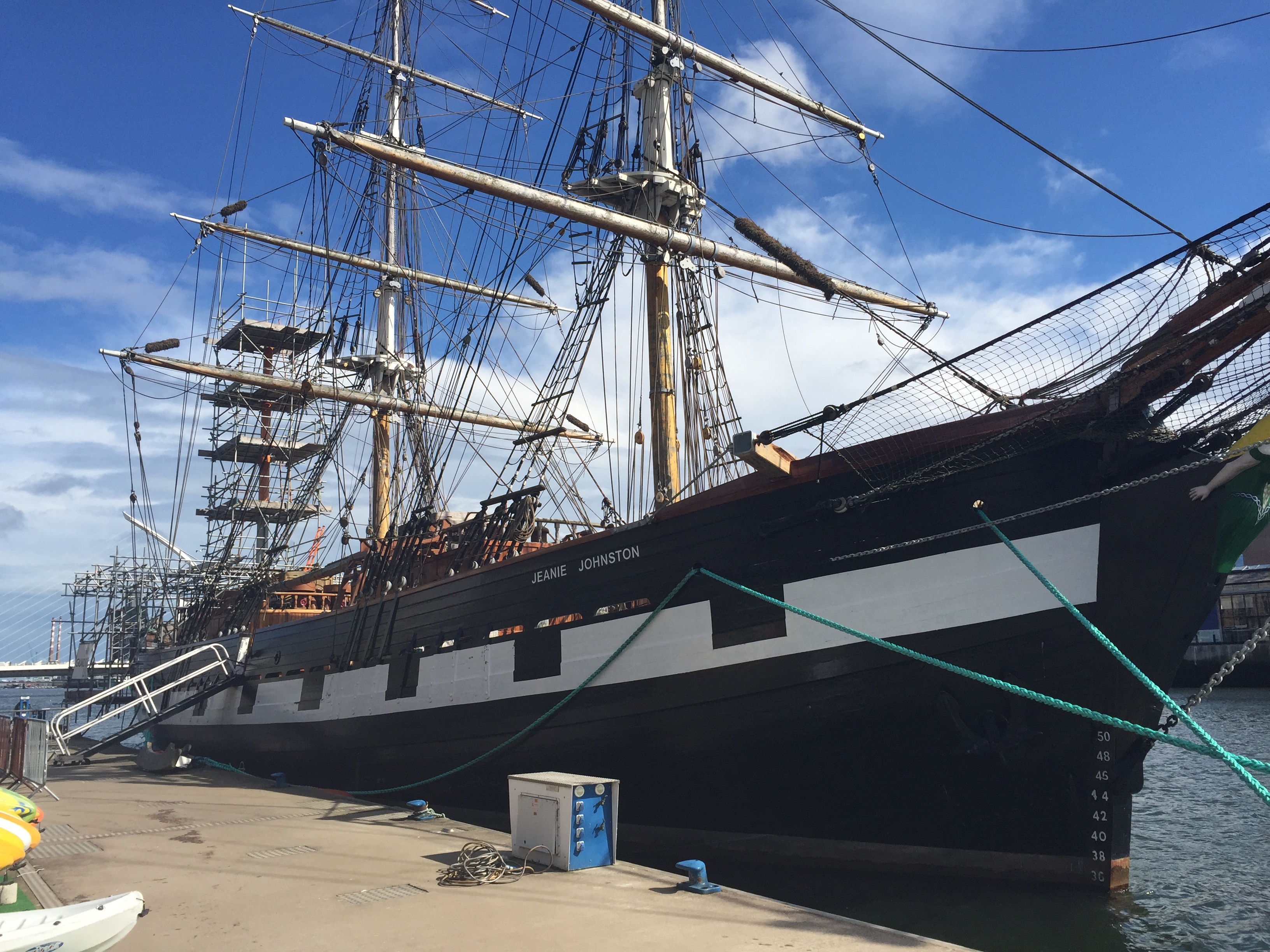 One of the coolest stories was about a woman who gave birth on the Jeanie Johnston. Thankful the doctor, captain, and crew helped deliver the baby, she named her newborn after all the men on the ship (the longest name, ever). The boy grew up and made a life for himself as a bar owner in New Jersey. Years later, his niece visited Ireland and toured the Jeanie Johnston. She brought a picture of her uncle along with her, to leave with the Jeanie Johnston ship (it's still there today!). What makes this story even better? The man's niece was pregnant during that visit to Ireland. What an incredible story of coming together, of family, and of hope— stories you don't hear too often during the famine period.
Dinner at L. Mulligan Grocer
We stumbled into L. Mulligan Grocer after our first choice pub was crowded with visitors wanting to hear the live trad music playing later that evening. We were surely not disappointed in our change of plans.
L. Mulligan Grocer was cozy, dimly lit, and bustling with locals and tourists— a typical weekend scene in Dublin. The menu offered a variety of Irish dishes, from trout and poached eggs to burgers and soup, all locally sourced and paired with craft beers from the area.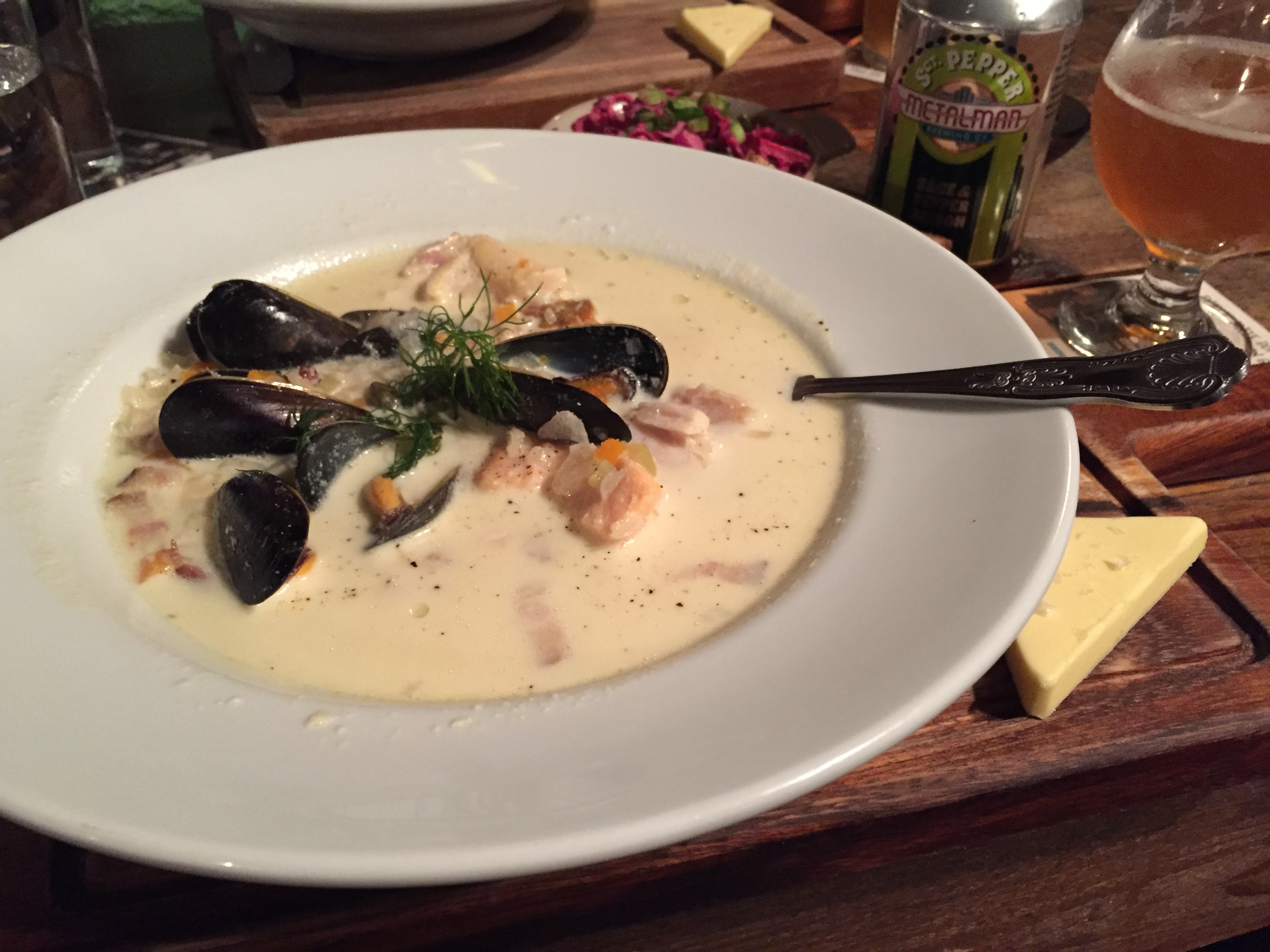 As our main course, we both decided on the seafood chowder. I went with the pub's recommended beer pairing, a pepper and sage saison, while my mom chose a hoppier IPA. Like all soups and chowders in Ireland, our chowders came with a slice of homemade soda bread and a good chunk of Irish butter (so addicting). As true Mainers, we knew a seafood chowder would be hard to beat, but this chowder topped anything we've ever had. It was creamy, had a nice balance of onion, garlic, and spices, and was chock full of a variety of seafood— mussels, salmon, and white fish. Without a doubt, this turned out to be one of our favorite meals in Ireland!
Onward and Southbound
While we both enjoyed our time citysploring in Dublin, we were ready to hit the road and see what Ireland is known for: breathtaking mountain ranges, lush greenery, and endless coastline.
Stay tuned for more about our experiences in our next destination: Co. Wicklow!