Still Earning Our Hash Run Names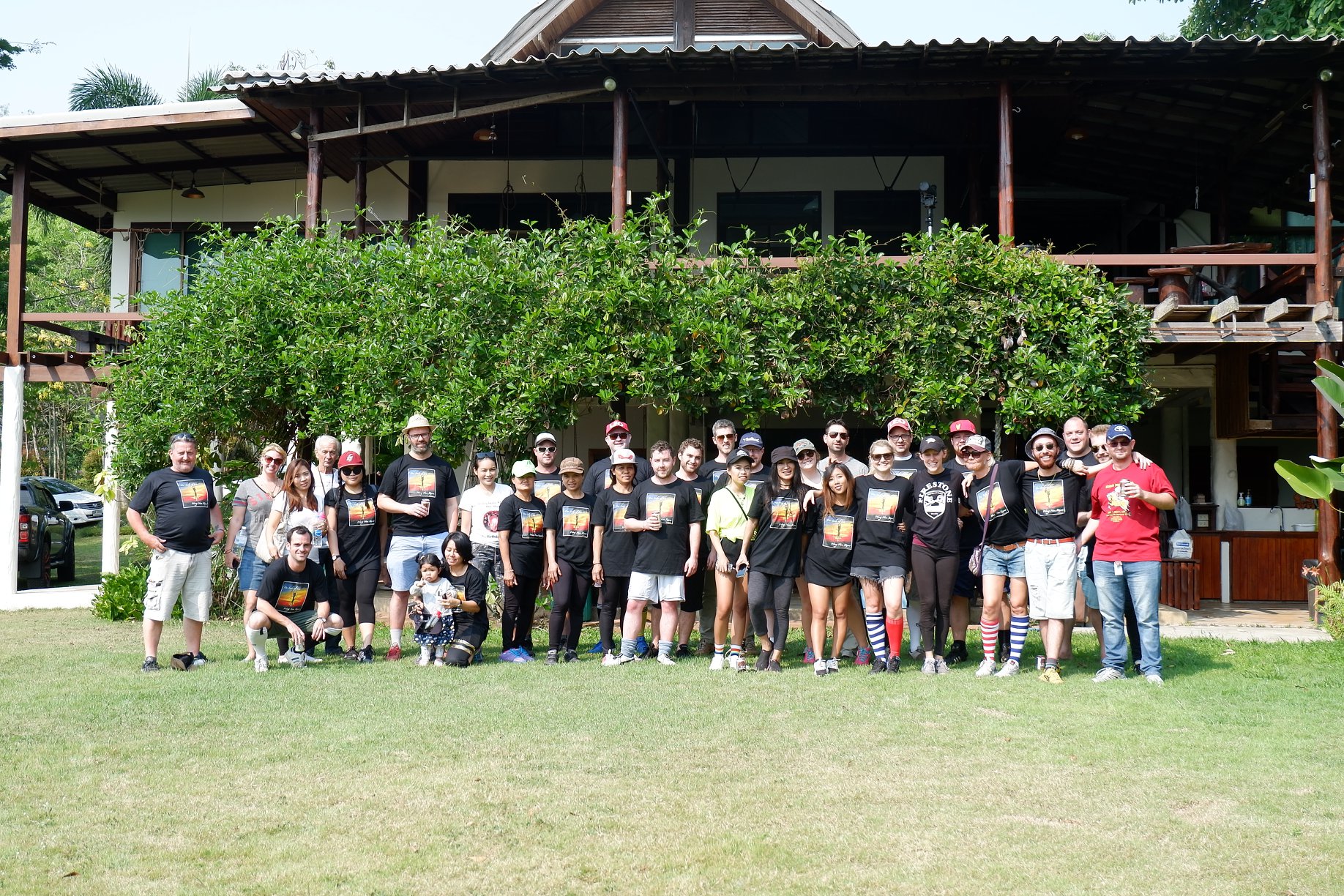 Last weekend, Justin and I laced up our sneakers and headed to the mountains with a group of expats for our first "hash run." Despite it being a little reminiscent of a college frat party, it was a great way to escape the city for a couple days and spend time with new friends.
For those of you who aren't familiar (myself included), hash runs are organized worldwide by groups dubbed as "Hash House Harriers" ("HHH" or "H3" for short). Essentially, a hash run non-competitive running social club, where folks from all ages and all running abilities get together for a little exercise and a lot of beer. According to Wikipedia, the goal of a hash run is as follows:
To promote physical fitness among members
To get rid of a weekend hangover
To acquire a good thirst and to satisfy it in beer
To persuade the older members that they are not as old as they feel
I wasn't hungover, I was one of the youngest runners, and I was one of the last ones to finish the race. This just goes to show you can't trust Wikipedia...
A hash run trail will be made by one of the hashers. They typically mark the trail with sawdust, paper, or chalk, and the rest of the group will follow the trail markers until the finish line. The pack usually stays together, with the leaders yelling, "On on!" when they've spotted the next marker and the stragglers (newbies) bringing up the rear. Mid-way through the race, there's typically a beer, water, and snack stop where hashers get a chance to rest and refuel for the remainder of the run.
Our hash run took place in a town about an hour and a half outside of our city in Wang Nam Khiao. Between expats with cars of their own, borrowed trucks, and rental cars, we caravaned together, enjoying the scenic drive and jamming to Beatles songs along the way.
When we arrived to the quaint town of Wang Nam Khiao, I was blown away by the lush farm fields and fresh markets. Who knew this area of Thailand is known for their array of organic produce— strawberries, mushrooms, tomatoes, and even fruit wine? We relished the greenery and fresh air as we made our way down a windy dirt road to our hash run hub.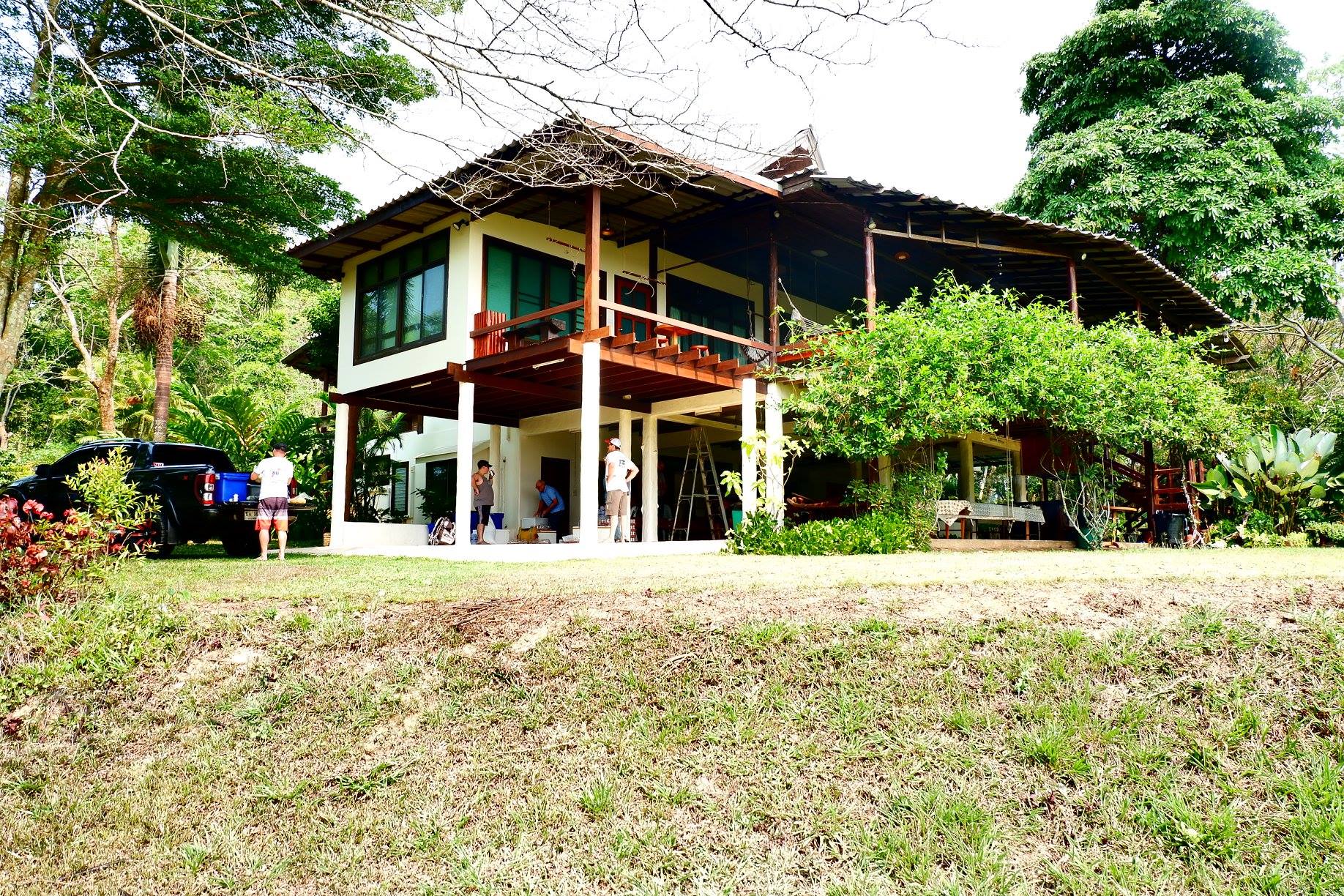 "Penny Drops," our gracious host and veteran hasher, had made it tradition to host the yearly overnight hash run at his beautiful home. Situated on acres of land, Penny's traditional wooden Thai-style house sat overlooking rolling hills and forests. Some people began setting up their tents on Penny's lawn, while others checked into a quaint guesthouse across the street. We opted for the latter option, as we were without camping gear and wanted to avoid the back pain.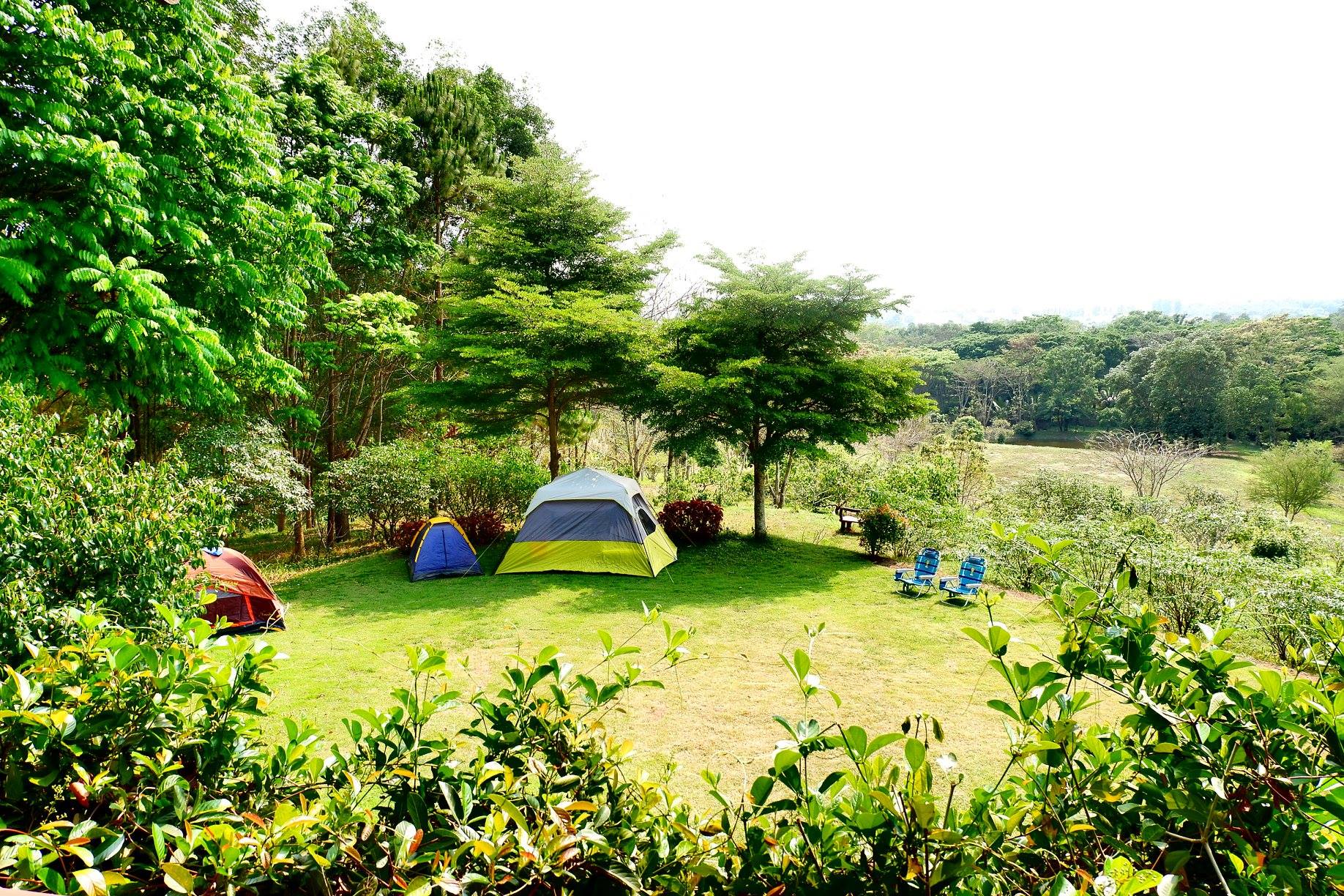 While some of the group finished setting up camp, Penny made the final touches on his smoked ham, which he would be serving later that evening and the next morning. I wasn't sure what to expect with the run, but either way, I was counting down the hours until dinner.
With cold beers in hand, we all gathered around one of the expats who had made shirts for the event. For only $6, everyone raced to grab a shirt before they were gone. Once most of the group was sporting their new t-shirts, we snapped a quick group photo, piled into the back of a few trucks, and headed out into the dusty farmland.
What felt like a 45 minute drive was probably only about 20— everything feels longer when you're squished in the cab of a truck driving down a bumpy road. When we did arrive at our drop-off spot, we were eager to stretch our legs and start the run.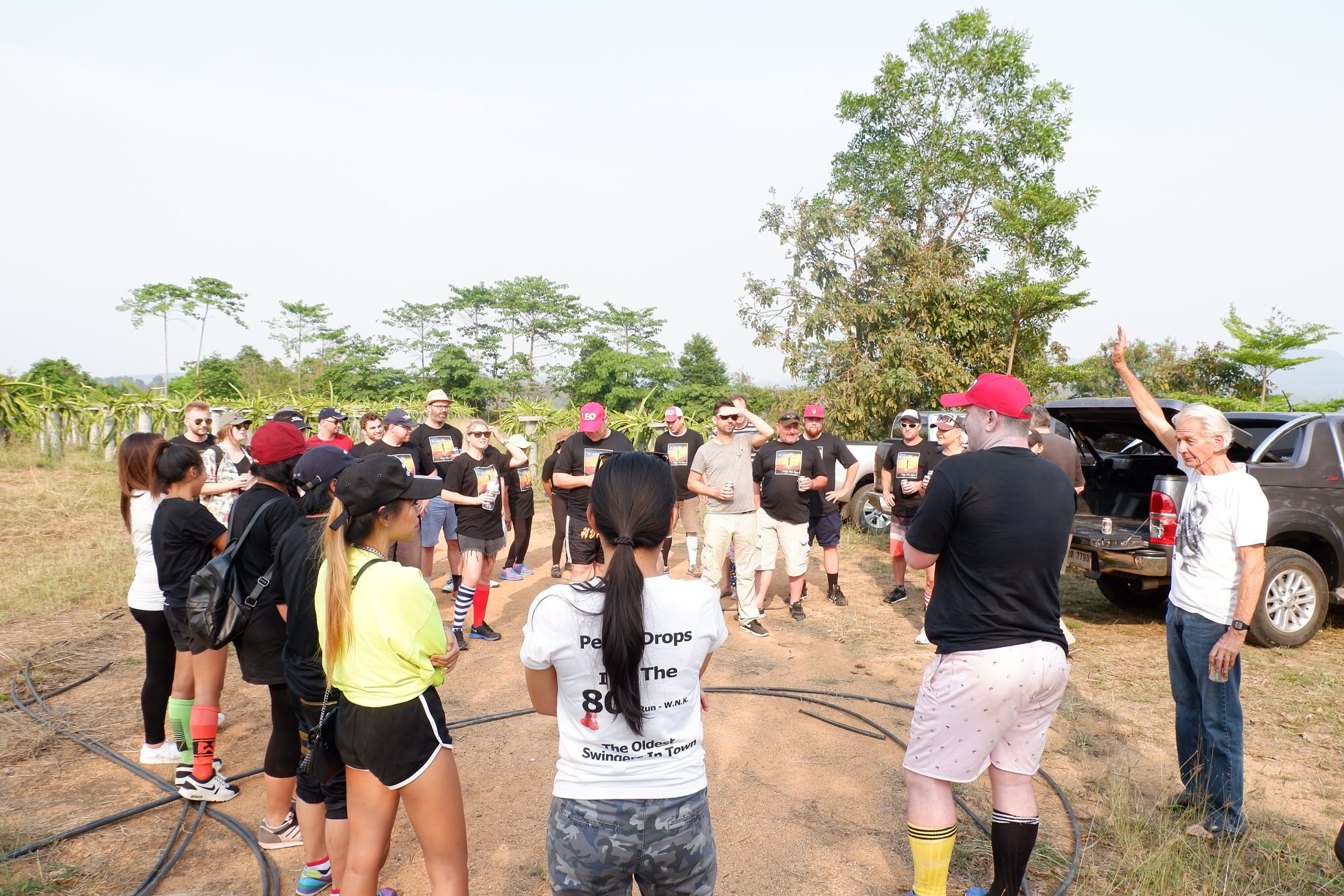 After a brief overview of the "rules" of the run, we set off on the trail, with our good friend and fellow expat, Charlie, leading the way and setting the pace at a brisk walk. As hash run novices, we quickly fell to the back of the pack, happy to just be hiking outside and enjoying the company of other stragglers. The path twisted and turned up and down several big hills, around small ponds, and through dry forests. We sure wished we were in better shape...
We were relieved to come to the beer, water, and snack stop at last. We got caught up chatting with a few of our fellow hashers and before we knew it, we were off again for the homestretch of the run. We ended up falling far behind the pack for the last leg of the run, but despite that small mishap, we found our way back to Penny's house.
Then, we experienced our first "circle," a hash run tradition...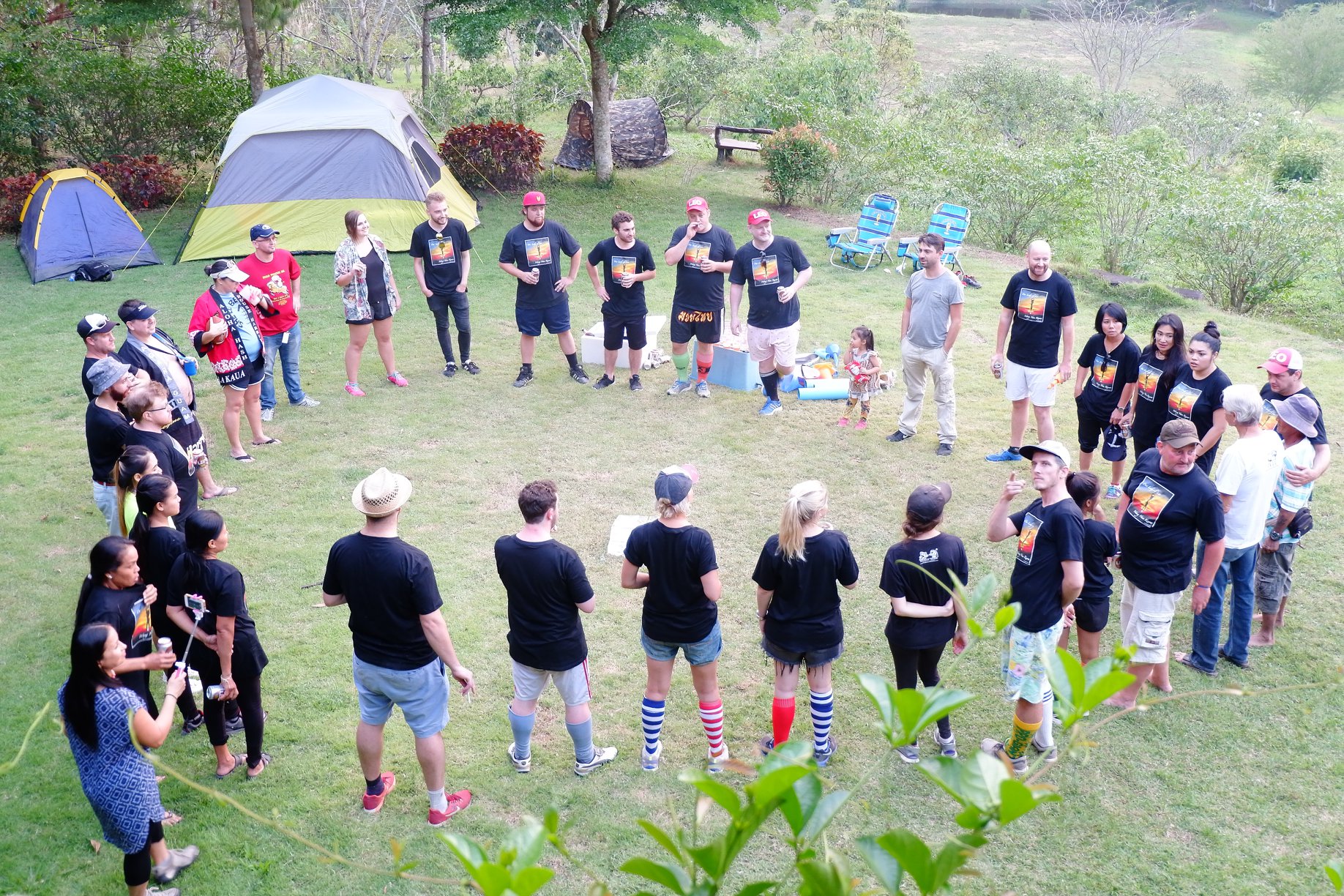 Led by a few veteran hashers, we all gathered into a circle, staring at the square block of ice in the center, wondering what would happen next. The "leaders" called out various groups of people— the winners of the race, the newbies, the "cheaters," the guys, and the gals. They assigned official hash run "nicknames" for third timers and sang lots of clever songs. If we happened to be called, we would walk to the middle of the circle and plop ourselves down on the ice block (pant dropping was optional, thankfully). The veteran hashers would lead the others in a song and whenever we would hear them say "down-down," we had to chug a small plastic cup of beer. If we didn't finish the beer in time, we had to dump the rest on our heads. This was the only part that made me feel like I was going through an initiation into a sorority, but after realizing it was all just for fun, I enjoyed myself.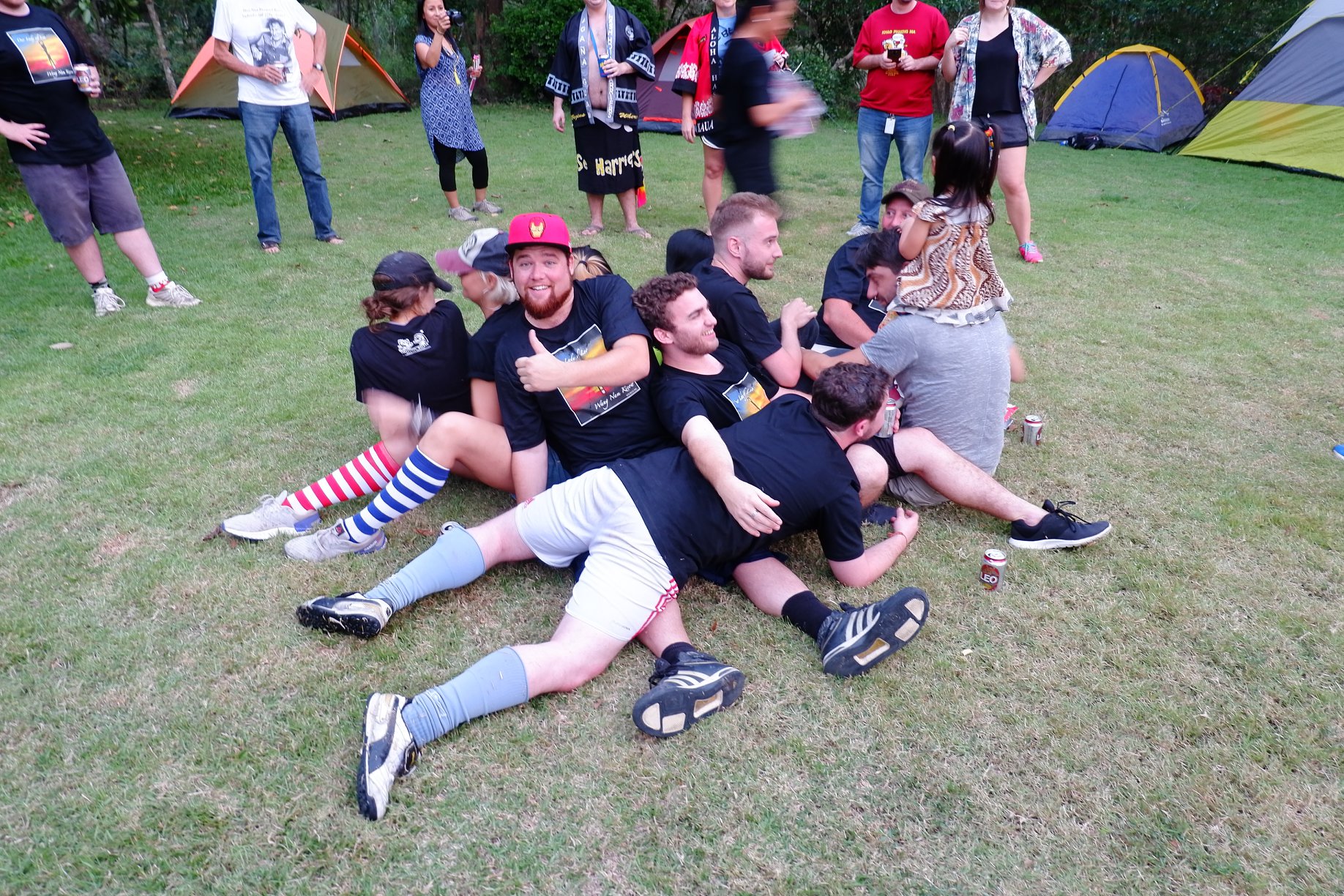 Once the "circle" was over, it was time for dinner (finally!). Penny's delicious smoked ham was the forefront of the meal, along with white rice, chicken curry, BBQ ribs, mashed potatoes, salad, and fruit. We brought along a vegetable pasta salad that was quickly devoured, too.
The rest of the evening was spent relaxing, snacking, chatting, and playing quite a few drinking games. The evening was fairly tame, though, with people heading to their tents or across the street to their beds at various points of the night and wrapping it up just after midnight.
The next morning, everyone slept in and took their time packing up their things. Penny set out a "make-your-own" breakfast of fresh eggs, homemade bacon, toast, and fruit. He also prepared rice porridge and a tasty chicken broth with various toppings— fried garlic, green onions, coriander, chillies, and salt and pepper. With our bellies full and our bags packed, we hopped in our rental car and made the drive back to Korat.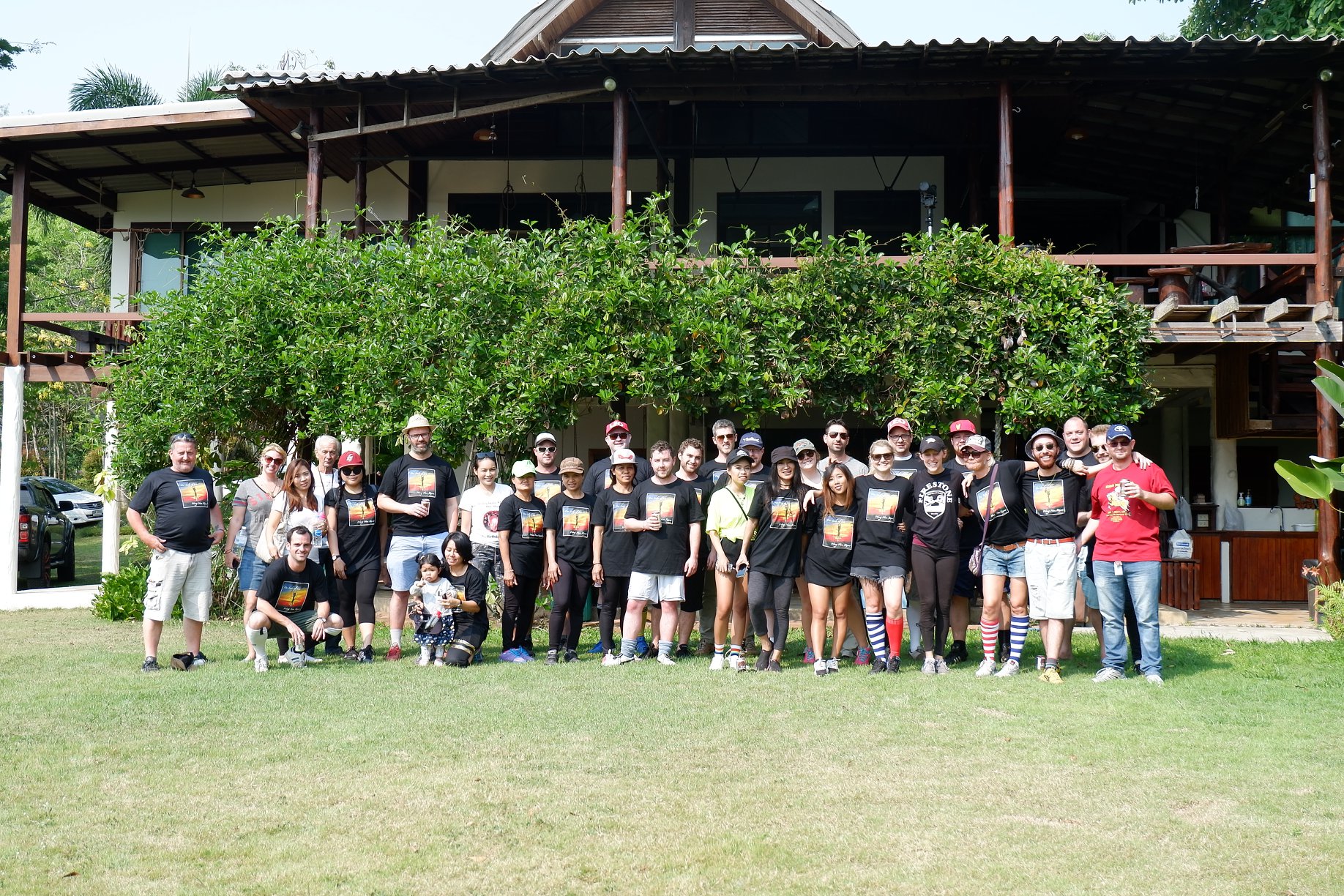 Six-pack of Leo beer? $8.
Hash run t-shirt? $6.
Our first hash run with a bunch of great people? Priceless.
Photo Credits: Colm Morris