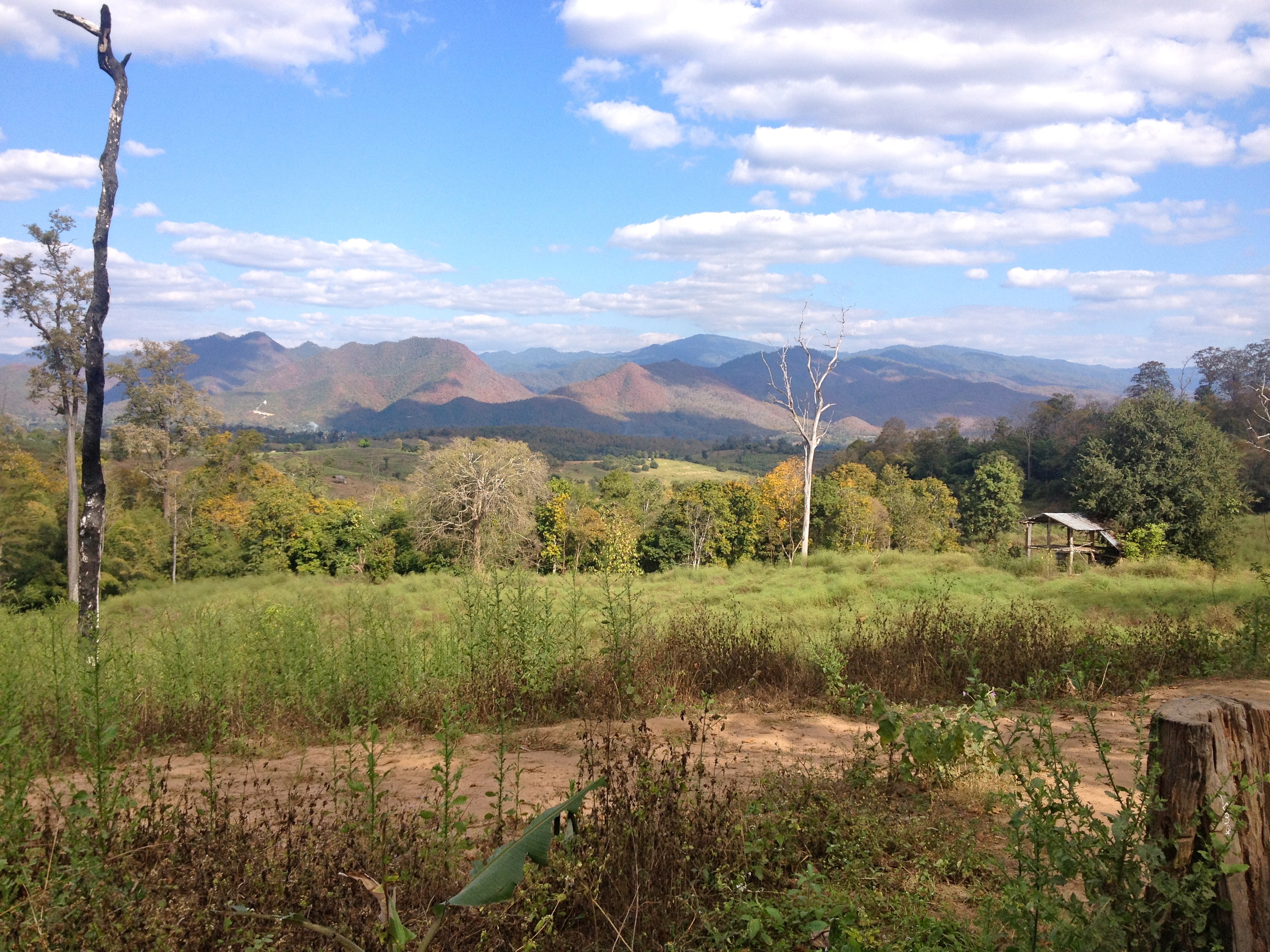 Pai, Thailand is one of those places you plan on only spending a weekend in, but end up staying weeks... Or months... Or maybe even years.
For anyone who is no stranger to the outdoors, Pai is truly a "home away from home." It's a quaint town in the northern tip of Thailand, near the Burmese border. Tucked away in the mountains, it's surrounded by winding rivers, deep valleys, rocky cliffs, and lush rice paddies— the perfect landscape to explore on a motorbike.
When I say tucked away, I really mean it. No joke, traveling from Chiang Mai to Pai, you can expect to strap into an eight-seater van and hold on tight. In exactly 762 turns up way too many zig-zagging mountains, you're there. Finally.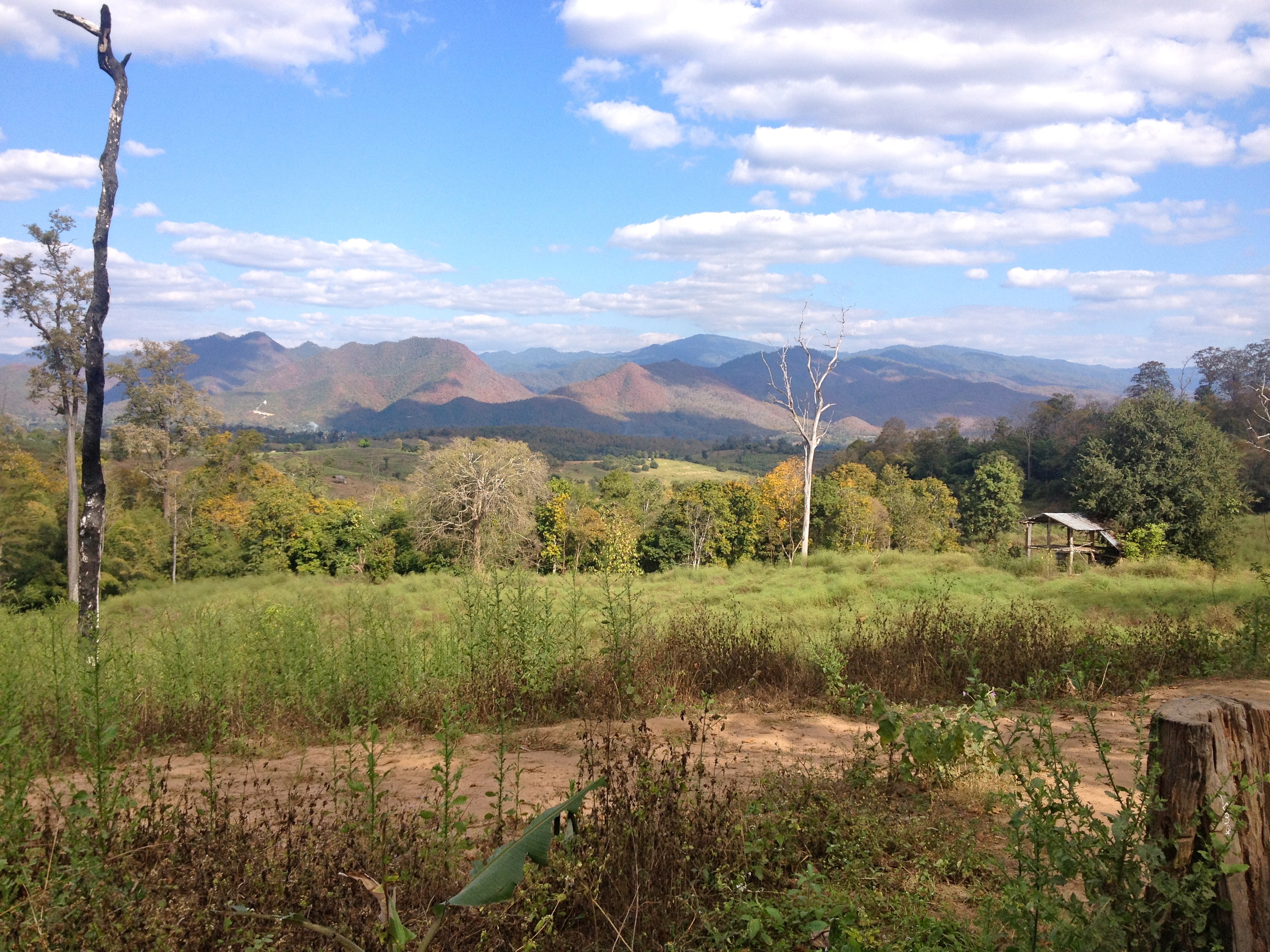 Downtown Pai reminds me of my old college town in Plymouth, New Hampshire, which is probably why I loved it so much. Winding streets lined with bustling coffee and tea shops, an array of restaurants to satisfy every hungry traveler, shops packed with flowing, patterned clothing... It's surely a place to get lost in.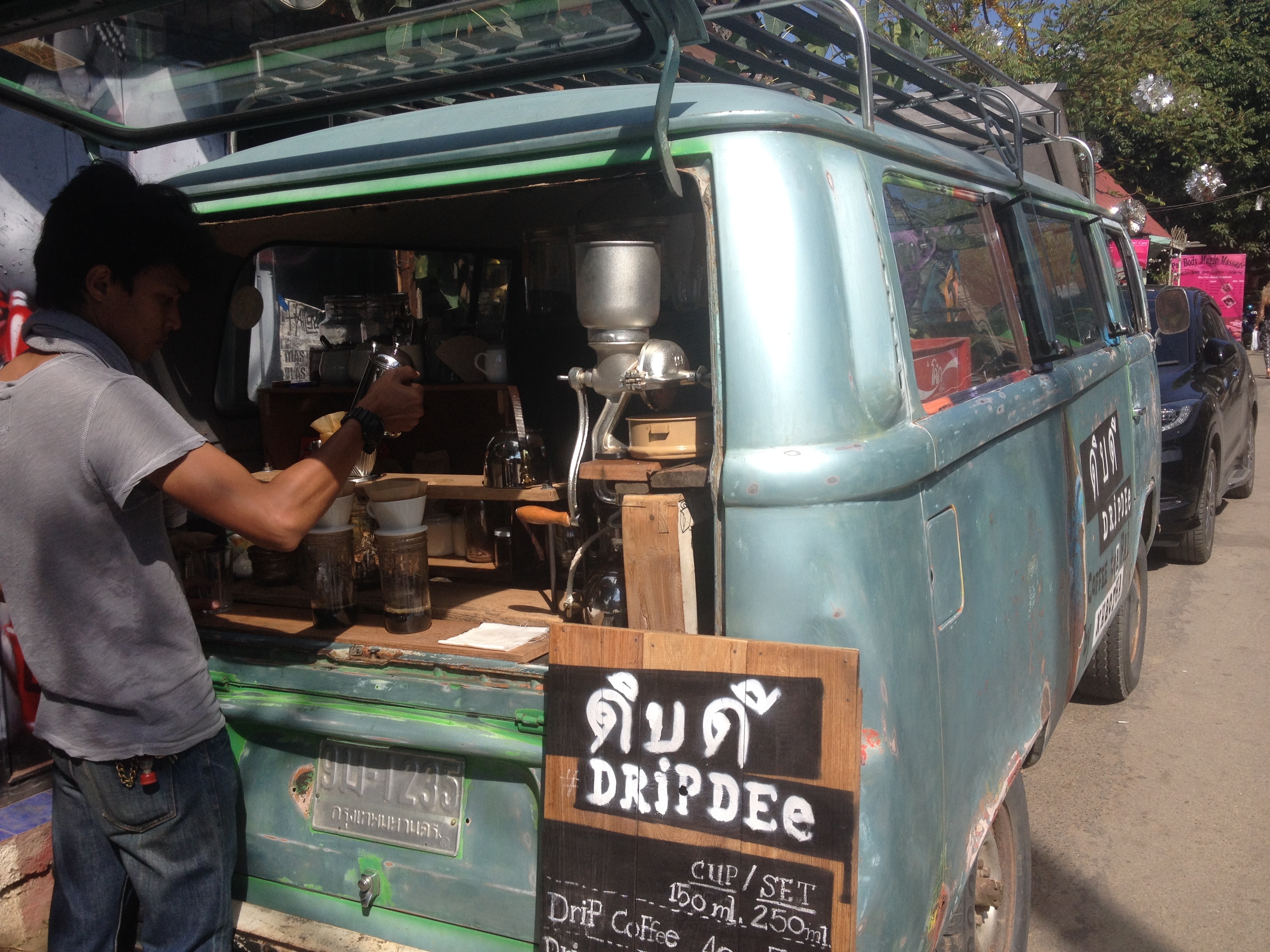 Half the beauty of Pai is grabbing a fresh fruit smoothie and wandering the streets downtown, sampling fried noodles served in steamed bamboo leaves and browsing the local art— the paintings, the stone jewelry, the hemp necklaces. The other half lies in packing a bag for the day and heading out on a motorbike, an open road and blue skies before you.
Needless to say, neither of us wanted to leave Pai. As I think back to our time there, here were some of our highlights:
Stay: Pai Nam Now Bungalows
We discovered this cosy nest of bungalows after cruising around town on our motorbike the first full day we had in Pai. After a couple nights at the infamous Pai Circus Hostel (which we didn't hate, but didn't love... think twenty-something hippie convoy with deep house music blaring at all hours of the day and night), we luckily found an open bungalow at Pai Nam Now.
The complex is made up of eight private bungalows, owned by the sweetest Thai woman named Tom. She always greeting us with a smile, interested in what we were up to for the day or wondering if we needed our laundry cleaned. She made the place so homey.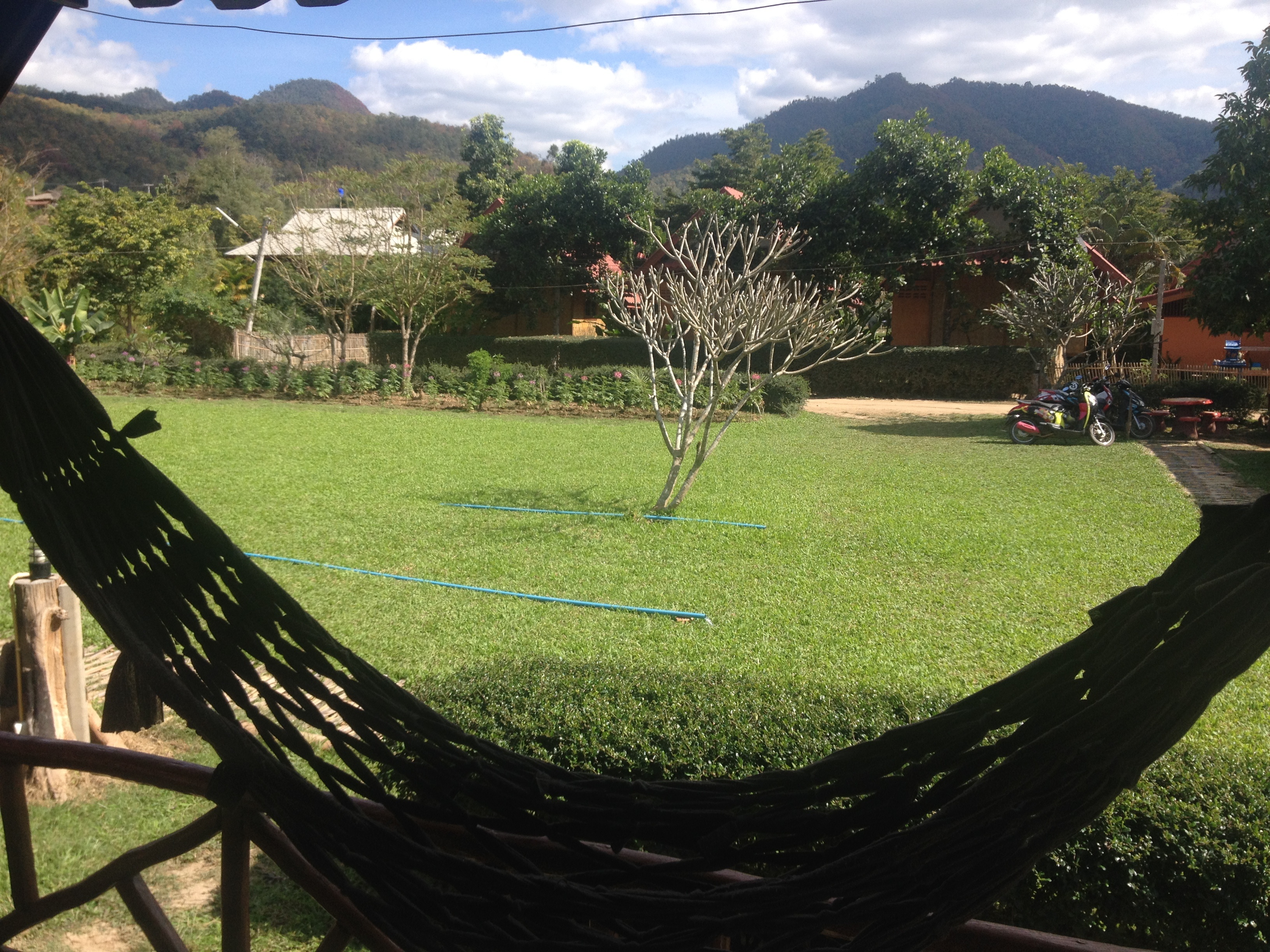 The bungalows are perfect. In front of each of them is a small deck, outfitted with a table, two chairs, and a hammock. Inside the double glass doors is simple: two fans, a set of shelves, and the most comfortable bed we slept in throughout our entire trip, complete with the most amazing smelling sheets. The bathrooms are roofed, but have exposed upper-sides and stone floors, like a quasi-outdoor bathroom... Super cool.
From the complimentary toast, tea, coffee, and banana breakfasts, to the warm hospitality and beautiful location, Pai Nam Now made our stay all the more enjoyable. It's the perfect place to lounge on the deck, relaxing in the hammock and enjoying the afternoon sun.
Eat: Big's Little Café
There's no wonder this place has been rated number one on Trip Advisor year after year. We ate here three different times... And probably could have gone back again and again.
Located in downtown Pai, walking past the place, you could nearly miss it. Twelve barstools surround a small grill and a kitchen prep area, covered by a straw roof, tucked away in a corner of the main road downtown. I don't even think there's a sign out front.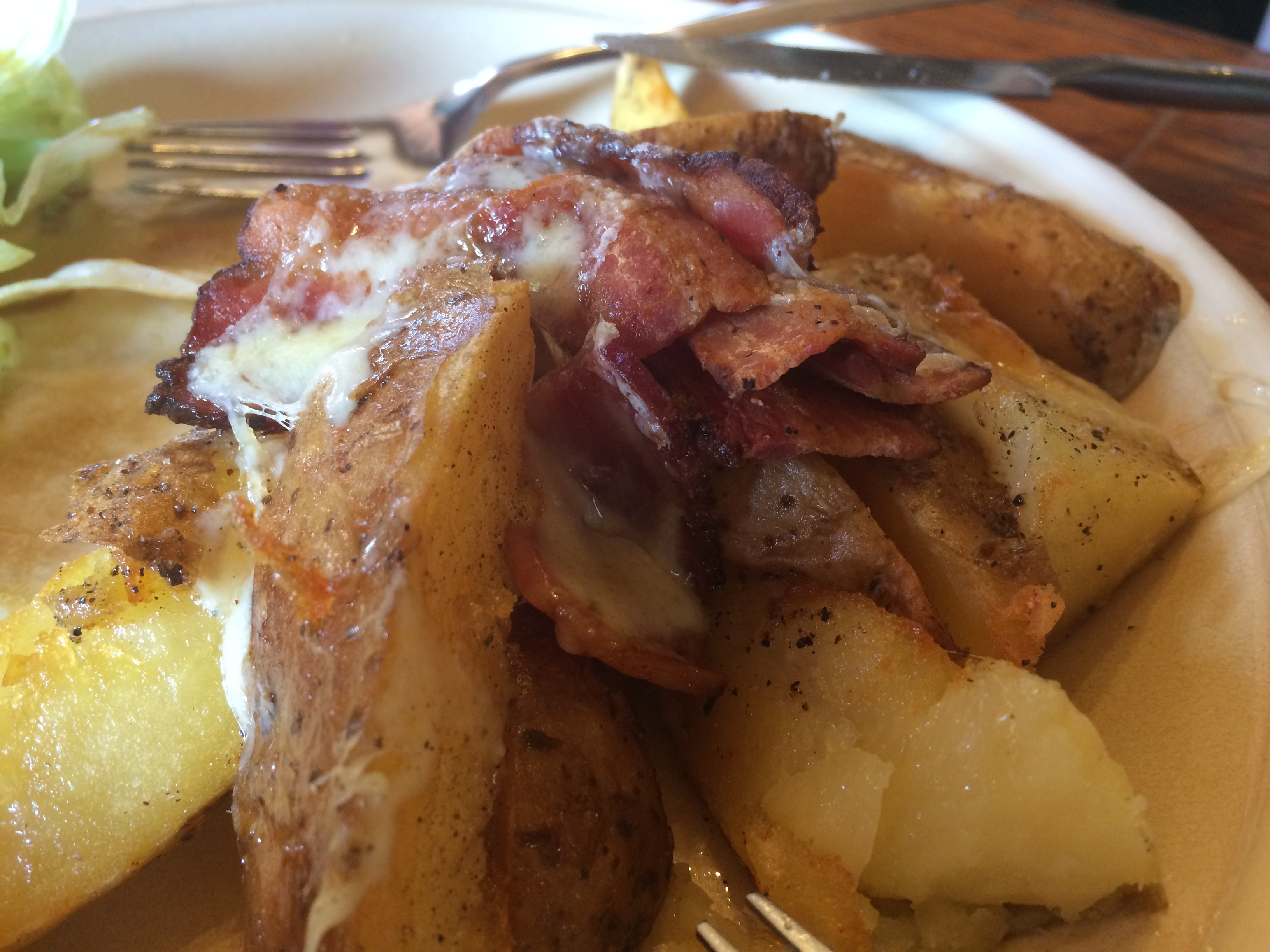 The menu is simple, but the food is far from it. It's best for a breakfast or brunch: you can order the owner's claim-to-fame sausages, bacon, hash browns, homemade toast, and fresh eggs, all in any combination you'd like. You can also order sandwiches and paninis: chicken, pesto, roasted red pepper, egg salad, tuna salad... Yum!
The sausages were definitely a hit, as well as the homemade bread. Most bread in China is sweet, so it was such a treat to have the "real" homemade multigrain bread as a toasty side or in a sandwich.
Like most restaurants in Pai, you could add a whole avocado to any dish for 10 Baht ($0.30 USD). If you're an avocado lover (like me), you'll get it on everything— I've never eaten as many fresh avocados at such a cheap price.
If the avocados don't excite you enough, the fact that everything is homemade and locally sourced surely will. The owner and head chef, along with one or two other kitchen staff members make your order fresh, right in front of you— you'll never see them pulling a bowl of pre-made tuna salad from the fridge, or reheating a pre-cooked sausage. Big's Little Café is top-notch.
See: Pam Bok Waterfall
We traveled to Pai mid-January, which is Thailand's dry season— especially in the north. We were bummed about this because most of the waterfalls were pretty dried up. Pam Bok waterfall was the only one we visited that actually felt like a waterfall.
The waterfall is an easy 5-10 minute ride south of downtown Pai, with signs leading the way. After turning off the main "highway", the road to the waterfall is like most in Pai: hilly and bumpy. You'll know you made it to the waterfall when you see a herd of motorbikes parked on the side of a road in a small parking lot.
After walking along a small wooden bridge, a warn muddy path, and down a small hill, the waterfall opens up. Admiring the rushing water nestled between skyscraper-tall cliffs is absolutely breathtaking. It's also a quick way to cool off in the mid-afternoon heat.
Do: Pai Canyon at Sunset
Cruising on a motorbike to watch the sunset at Pai Canyon is like a Pai rite of passage: it's just something you have to do.
We planned to make an afternoon of it: after stopping by the stunning white Buddha, we killed some time driving around the countryside before stopping at Pai Canyon with about an hour to spare before the sun was scheduled to go down.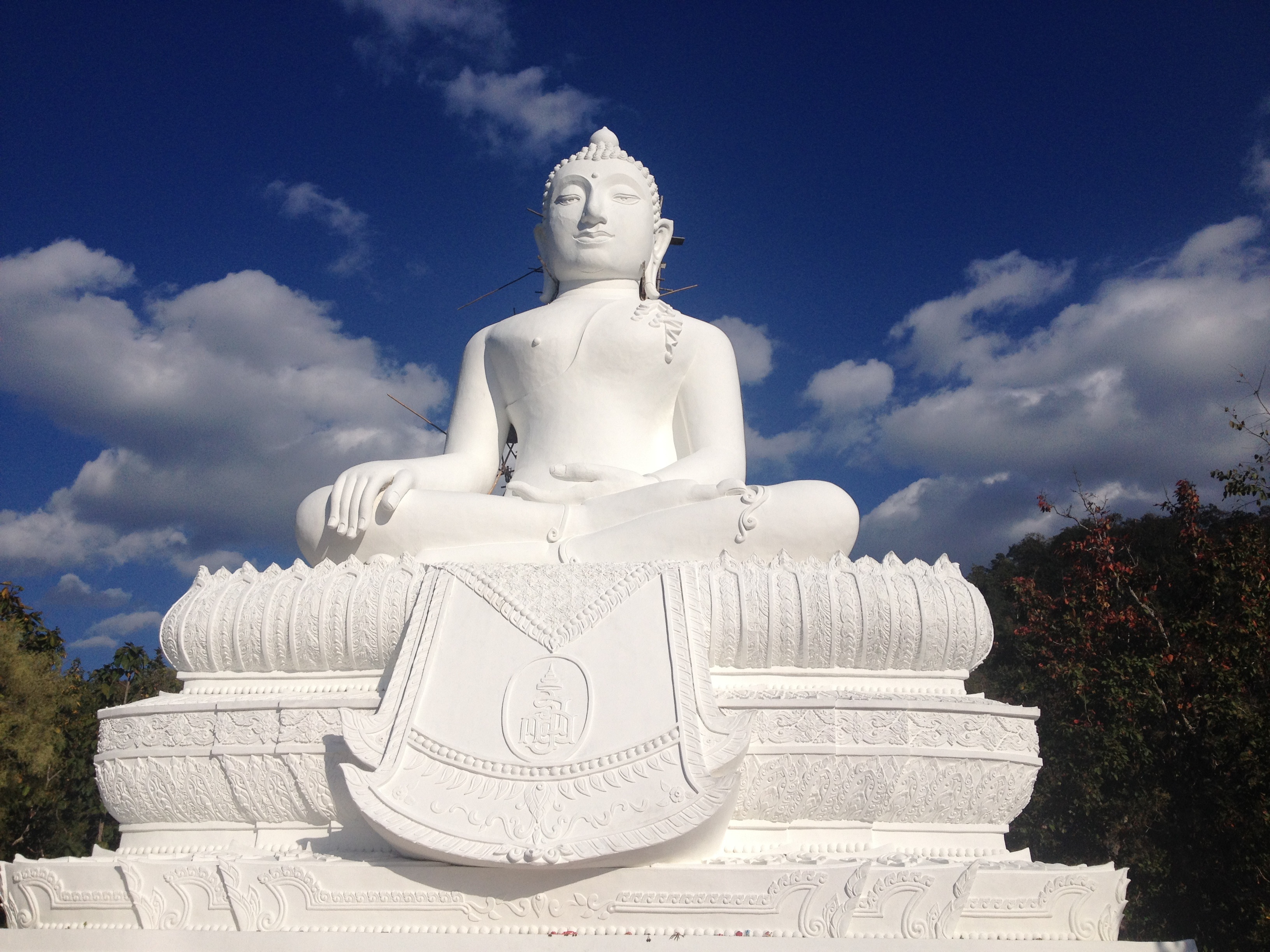 To get to the main canyon, it's about a 5-10 minute gradual uphill walk on desert-like, hard sand. It's an easy walk though— no need to pack the hiking boots. The canyon opens up to many beautiful valleys and peaks. However you want to explore is up to you: you can stay with the crowds closer to the "exit," or you can walk along the cliffs, trying to find the perfect spot before the sun sets.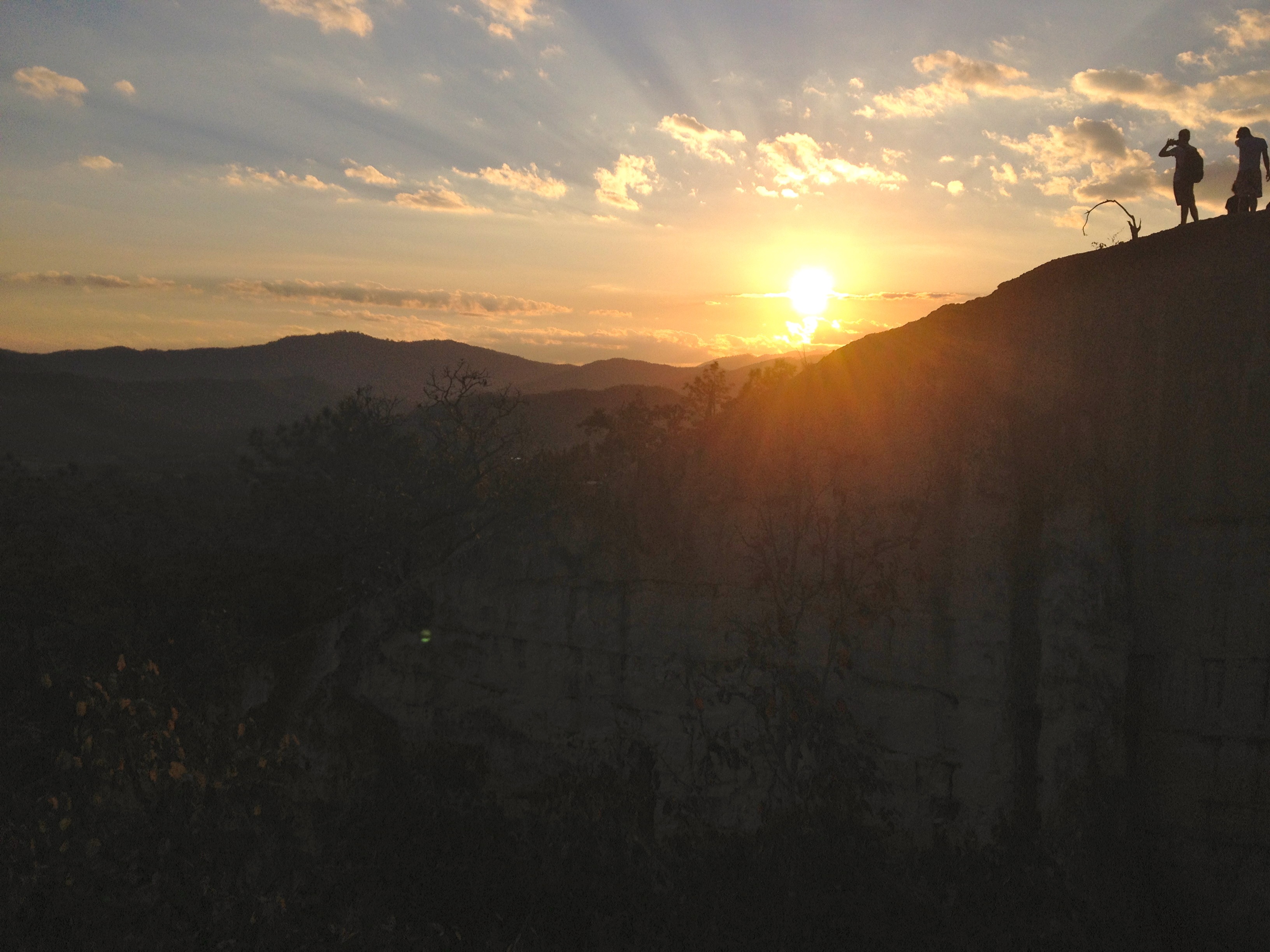 Pai is so much more than a weekend getaway. It's more than the hippie commune reputation it often gets, too.
It's about the warm sense of community you feel walking down the street, smiling to a local and nodding in an almost secret code to another foreigner passing by. It's about the afternoon Chang beer on the deck of a bungalow, reading a good book and letting the soft breeze drift you back and forth. It's about the motorbike rides, letting the wind blow through your hair and admiring the landscape around you. It's about being 12,000 miles away from home, but feeling like you're just down the street.
Thank you, Pai.