Chiang Mai: Temples, Street Art, and Night Markets Galore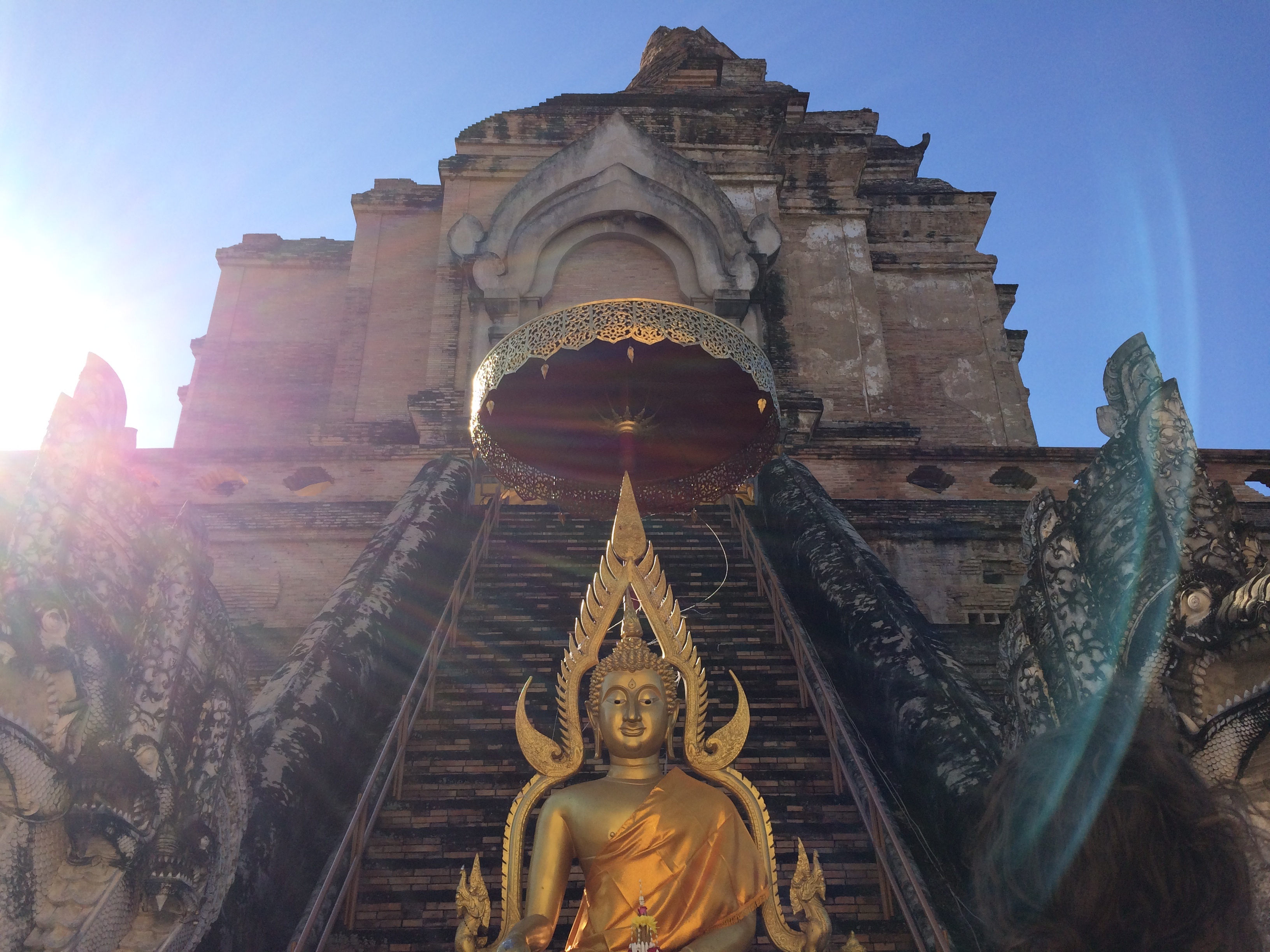 On the evening of January 13th, we arrived in Chiang Mai, a bustling, yet quaint city in the north of Thailand. With spectacular mountain views and a laid-back vibe that's sure to appeal to any traveler, Chiang Mai was a breath of fresh air after the metropolitan city of Bangkok.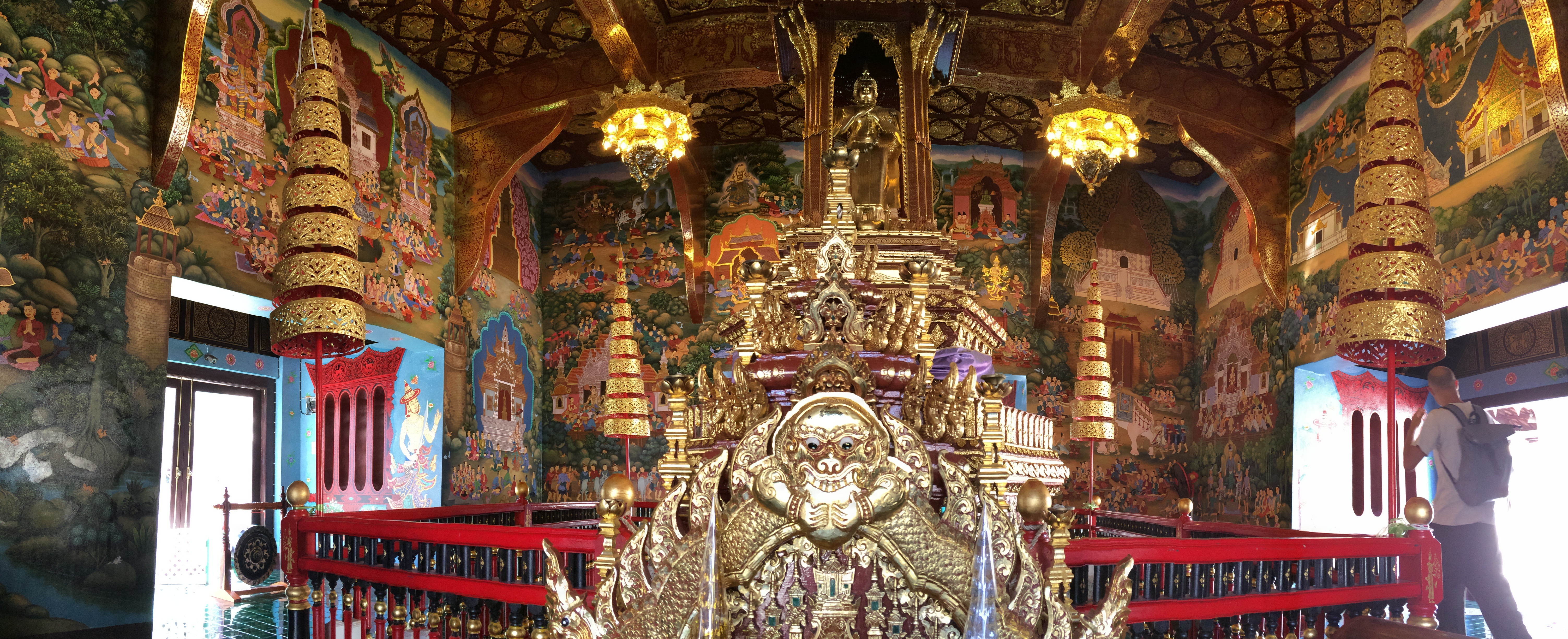 There are several different ways to get to Chiang Mai, but we opted for the express train. This is a full-day train that leaves Bangkok around 8:30 in the morning and arrives in Chiang Mai at 7:30 at night. I'd recommend this mode of transportation to anyone who has the time— it's surely a beautiful way to see the winding mountains and lush jungle of northern Thailand. The train is comfortable too, with reclining leather seats, decent bathrooms, and in-house snacks and lunches that are surprisingly delicious.
What's even more convenient is that you can book your train tickets online at Thailand Train Ticket Company. First, you send a request to the staff, who then verifies via email if the dates/times/seats you want are available. Once everything's squared away, you pay online and the company drops off your tickets wherever you're staying. Triple bonus? It's insanely cheap. We payed 600 Baht between the two of us, which is about $15 USD to travel halfway across the country. What a deal!
The City Itself
The entire city of Chiang Mai is fairly large, but the old city and its' surrounding areas are where the tourism industry has really taken over. Similar to Xi'an, the city wall is still intact, but unlike Xi'an, it's never been restored, which leaves bits of old, brick walls sprouting up around the old city. Super cool.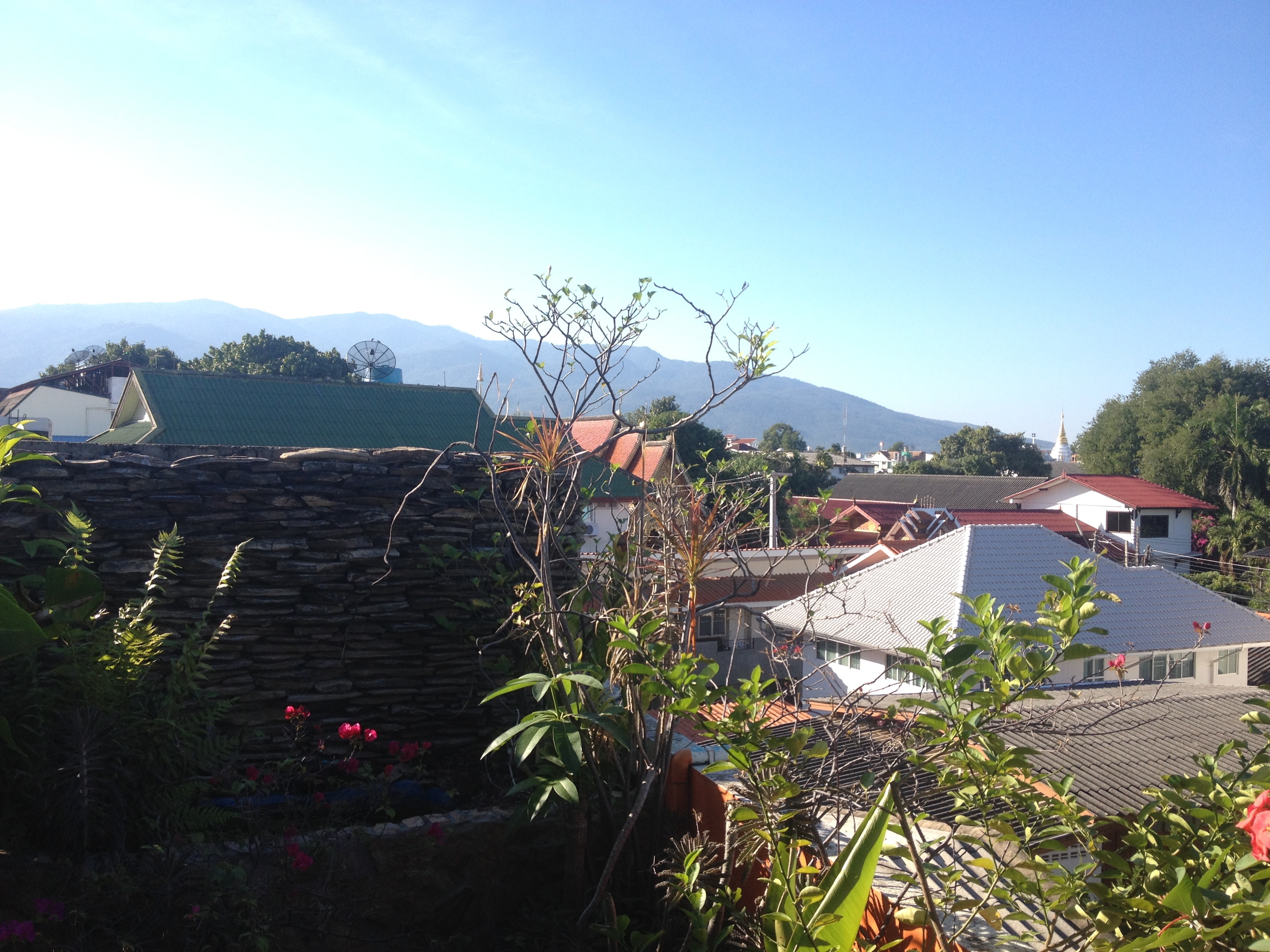 Chiang Mai is surely a place that appeals to Western tourists. There are restaurants to satisfy every palate, from burger joints to organic eats, and spas on nearly every street corner. Tattoo parlors are a plenty, which many Western tourists seek out to cross off their Thailand bucket list.
The night bazaars and street markets are a unique bridge between the tourist and the Thai local. Of course, they're packed with tourists looking to buy their next souveneir and street food delight, but they're also full of local artists simply trying to make a living. We were lucky to experience both the Saturday and the Sunday market, which are the two largest markets in Chiang Mai. More on that below...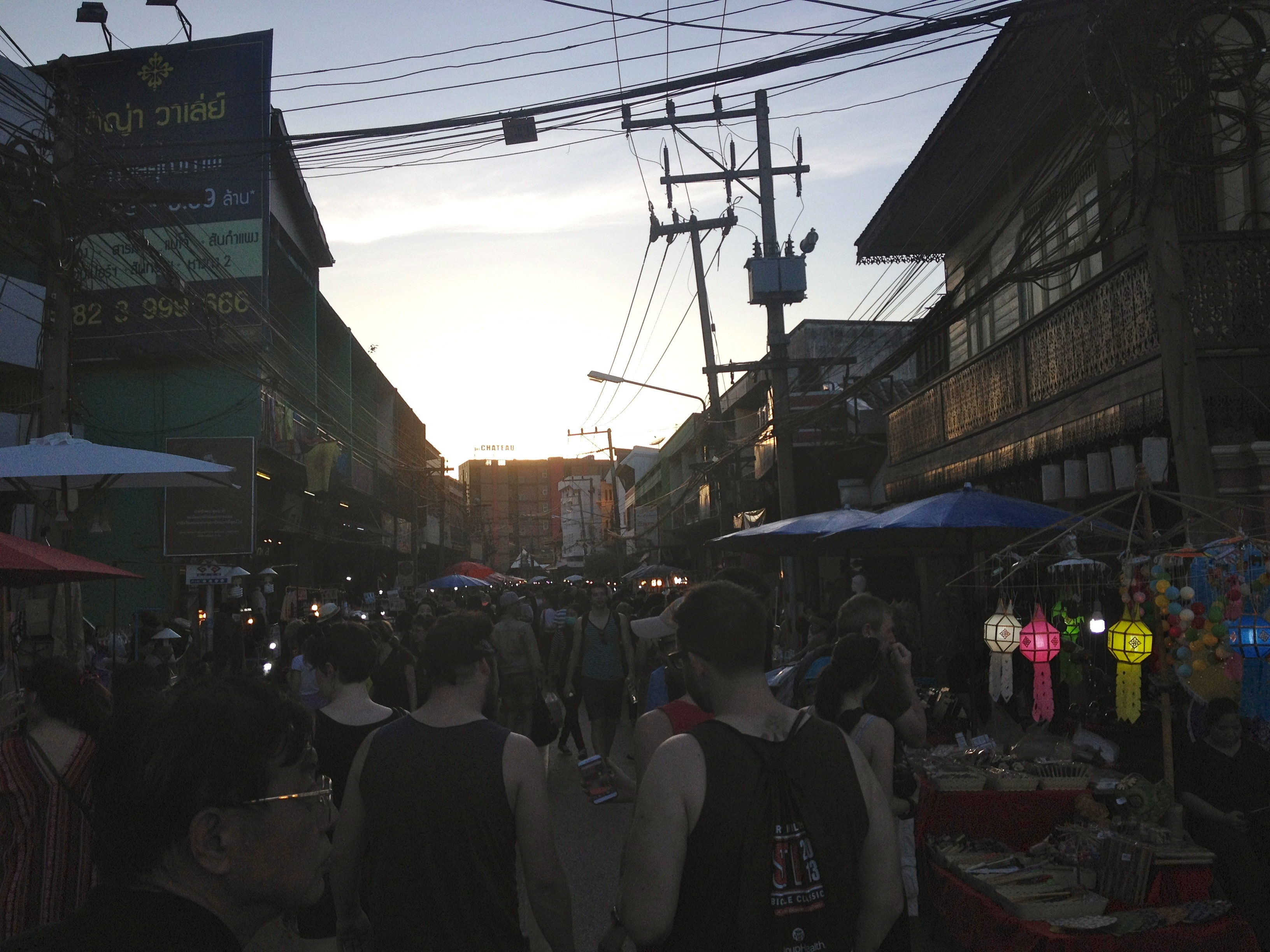 If you ever find yourself in Chiang Mai or are just curious about the city, here are some of my recommendations on where to stay, what to eat, and what to do:
Stay
Look no further than Vida Guesthouse, one of our favorite spots. Located just inside the northeastern corner of the old city, Vida is walking distance to just about everything you would need. Sid and Irin, the owners, are excellent hosts. They helped us book excursions, gave us the inside scoop on dining and entertainment, and went above and beyond to make our stay incredible. It was so nice to take the stress of planning away and know that we had Chiang Mai experts on our side.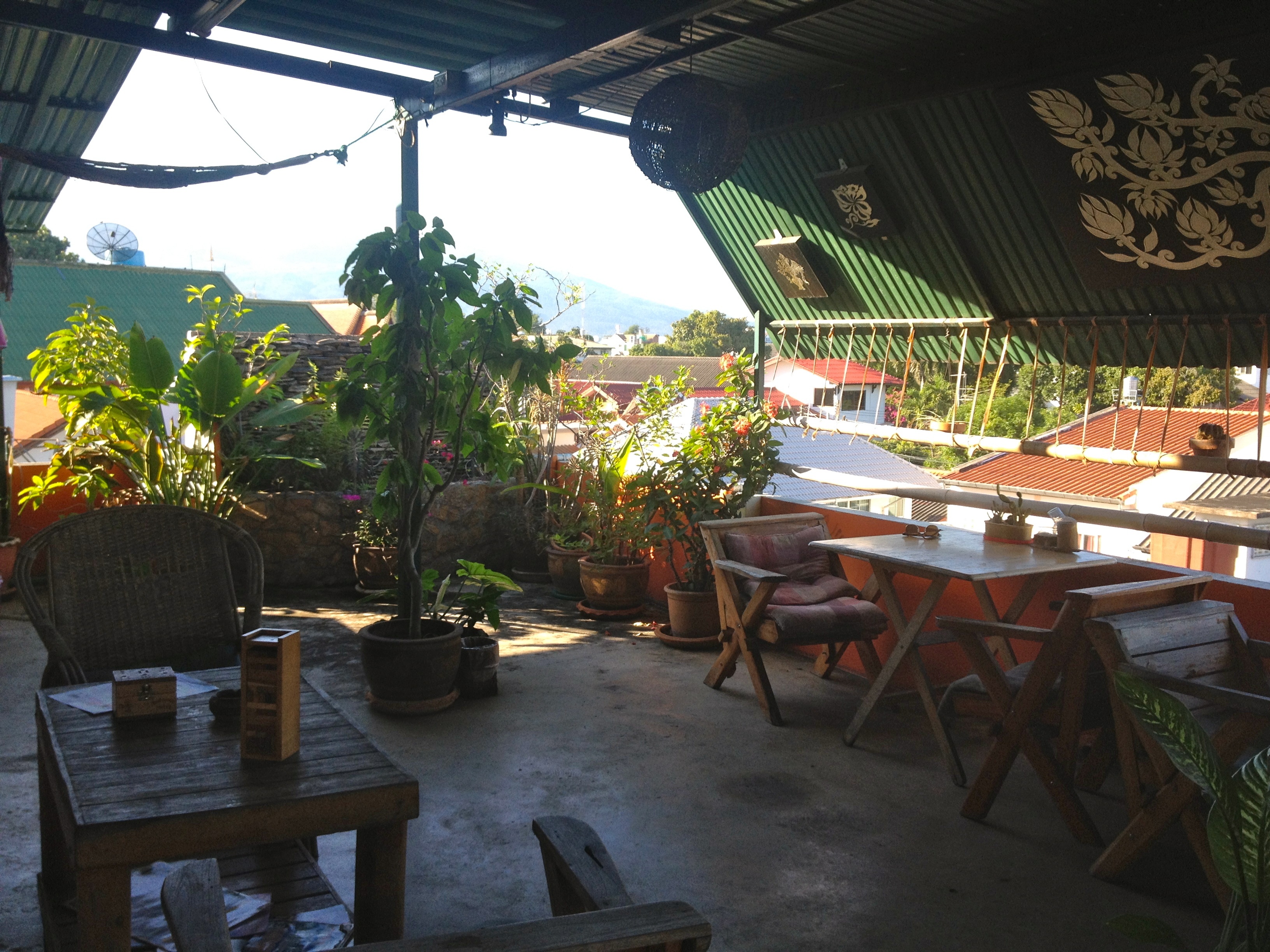 Vida Guesthouse offers a variety of rooms, from basic (cold showers, manual flush Western toilets) to standard (hot showers, fan, Western flush toilets). On the third floor of the first building, there's an incredible rooftop area (pictured) with comfortable chairs, hammocks, and tables for card games. The views are incredible— I spent many afternoons here relaxing with a book and a cold Chang beer. For $90 USD for 6 nights between 2 people in a standard room in the heart of Chiang Mai, you do the math... An incredible deal!
Eat
Mr. Kai's Restaurant - Thai
We ate at Mr. Kai's Restaurant two separate nights (one weekend and one weekday) and both nights, lines for a table were forming well out the door and down the street, no joke. This place is always busy, and I soon found out why. Mr. Kai, the owner and head chef, serves an array of authentic Thai cuisine, from the infamous pad thai to the fresh papaya salad. What's even more incredible is that all the dishes, including ones made with seafood, are less than 100 Baht (about $3 USD). For less than $10, you could hardly finish a meal.
The highlight dish was definitely the khao soi with shrimp, a coconut milk based yellow curry served with thin egg noodles and garnished with crispy fried noodles and shallots. Lime, soy sauce, and spicy chili sauce was served on the side to allow you to flavor the dish however you'd like. I didn't end up using any of the add-ons, though: the dish was perfect as is.
Street Food - Mix of Thai and Western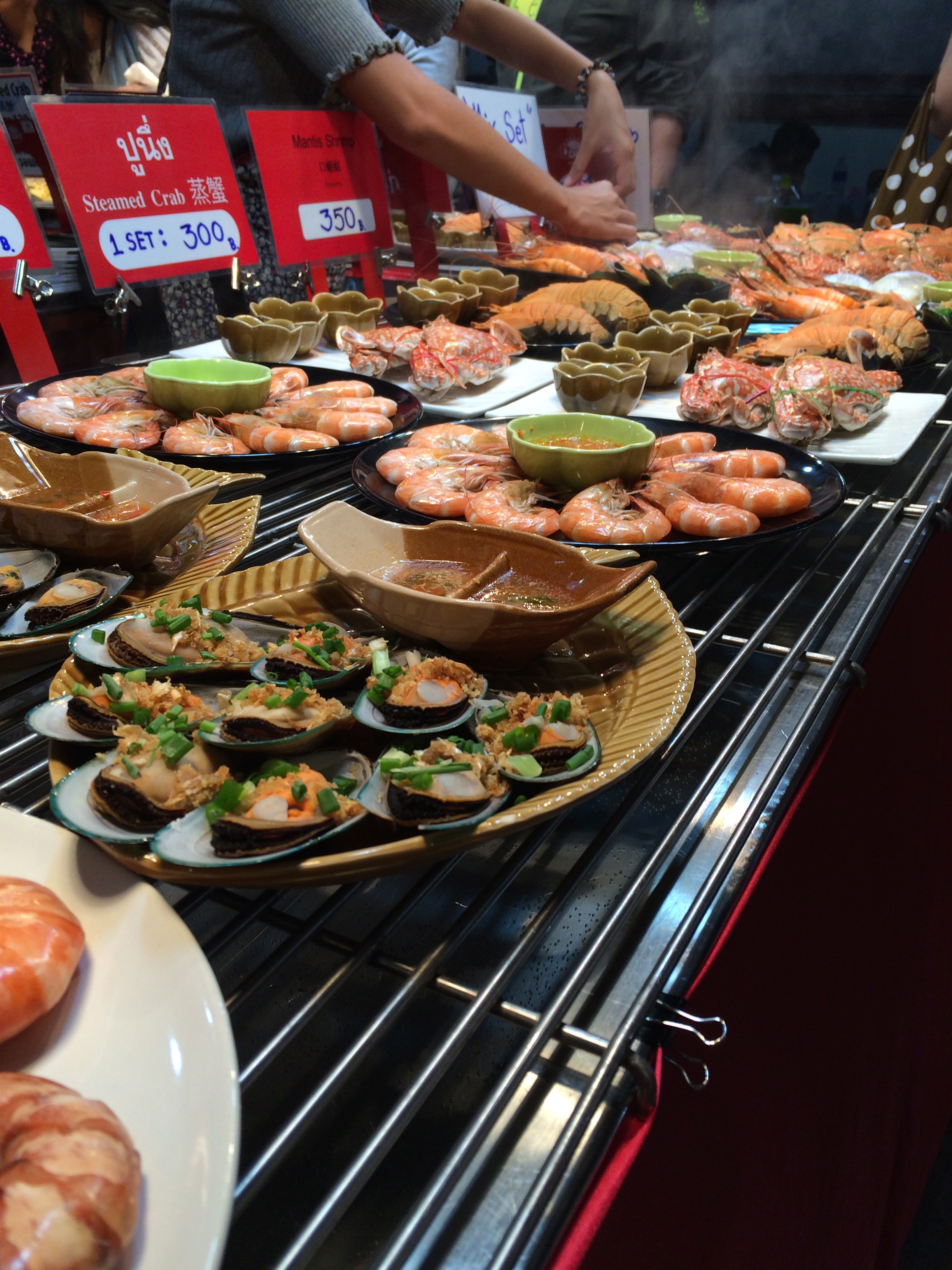 Trying all the street food is a must-do in Chiang Mai, or frankly anywhere in Thailand. You can find anything, literally. From stir fries, to pad thai, to kebabs, to grilled meats, to whole shrimp, to spring rolls, to dumplings— everything is delicious, and everything is super cheap. Most food is well under 100 Baht (about $3 USD), unless you're going for the full seafood dishes (pictured), which is still around 300-400 Baht ($8-11 USD). Either way, you can rest assured you'll stuff your face without hurting your wallet.
Maya Burger Queen - Western
No, this isn't a Burger King knock-off. Maya Burger Queen is a quality burger restaurant that makes some of the best burgers I've ever had. I ate here two times (no shame) and both times I took the burgers to-go, wanting to head back to our room and relax after a full-day excursion. So, I can't speak much to the ambience or atmosphere of the restaurant, but I can definitely speak to the food.
Even if you're not a huge fan of veggie burgers, I'd recommend the sweet potato pumpkin seed veggie burger with avocado and a drizzle of their garlic mayo... Amazing! So flavorful and filling. Their potato wedge "chips" are also a must for a complimentary side to your burger.
Do
Saturday and Sunday Night Markets
If you find yourself in Chiang Mai for the weekend, visit at least one (or both) of these markets, if only for the people watching and "window" shopping. The Sunday market is the larger of the two, so if you can't deal with the large crowds, opt for the Saturday market, and go early. The Saturday market begins around 4 PM at the southwest corner of the city and stretches across Wualai Road. The Sunday market opens around noon at the Thapae Gate and expands during the late afternoon along Rachadamnoen Road.

Both evenings, the streets are lined with not just the typical tourist souveniers you'll see all over Thailand, they're also full of artisan crafts and unique clothing you won't find anywhere else. Street food is everywhere, too, so I'd recommend going hungry.
Temples
There are over 300 temples in Chiang Mai. Unless you're temple crazy, you're probably not going to make a dent in visiting even half of them. We were a bit "templed" out from our travels around China and in Bangkok, so we only visited a couple.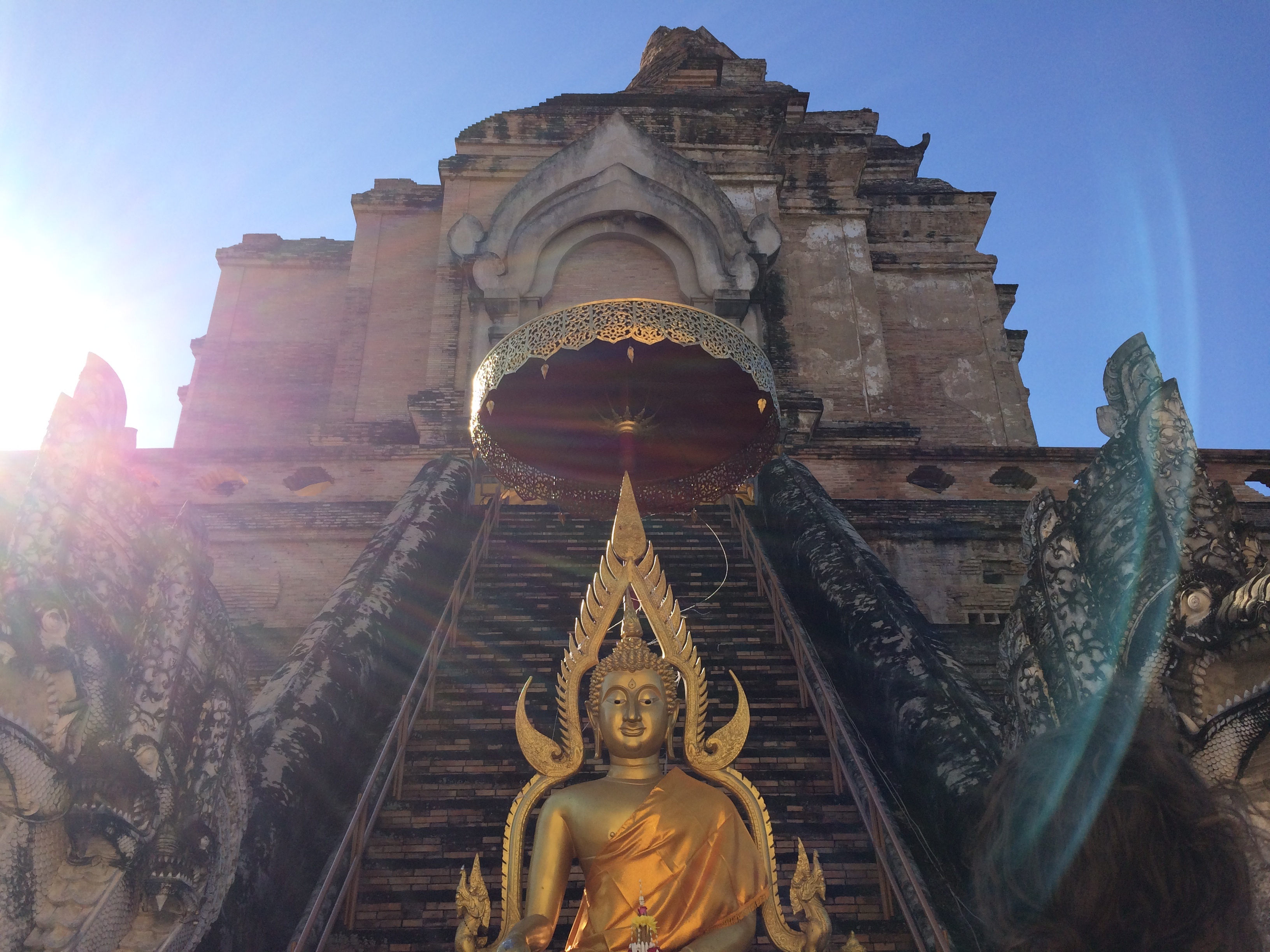 Of the ones we did visit, Wat Chedi Luang is one of the most famous and most important in Thailand. There are many beautiful halls and pagodas at the temple, decorated in an array of colors and enshrined to several magnificent Buddha statues. The chedi (pictured) is absolutely stunning and was once home to the infamous Emerald Buddha.
Spa Day
Massages in Thailand are a must wherever you go because they're cheap and awesome. Depending on what you're looking for and how much you're wanting to pay, you can find a decent Thai massage anywhere from 200-1,000+ Baht ($5-28+ USD).
After doing a bit of research, I opted for a middle-of-the-road experience at Fah Lanna Spa and would go back in a heartbeat. The spa offers a variety of services and packages, from traditional Thai massages, to herbal baths and facial treatments. You can book everything online, which is super convenient and easy. If you're staying within the old city, they'll even pick you up and drop you off in an air conditioned car. Bonus!
We opted for a traditional Thai massage, which was 600 Baht ($17 USD) per person and included an hour-long massage, a refreshing iced berry tea before, and a hot ginger tea and rice cake snack afterward. The entire experience was so incredibly relaxing, professional, and healing— I can honestly say it was one of the best massages I've ever gotten. I'd recommend the spa to anyone and everyone.
Lady Boy Cabaret Show
If you're looking for a fun and different evening activity aside from going to a bar, be sure to check out Chiang Mai's Lady Boy Cabaret Show, located near the night bazaar. The show features some of the prettiest and sassiest lady boys. They'll sing, dance, and even pull some male audience members on stage for a little fun. The show is hilarious, but never raunchy, so I would consider it PG-13. A ticket inside cost 290 Baht ($9 USD) but includes a drink and a little snack of peanuts or cookies. Win-win.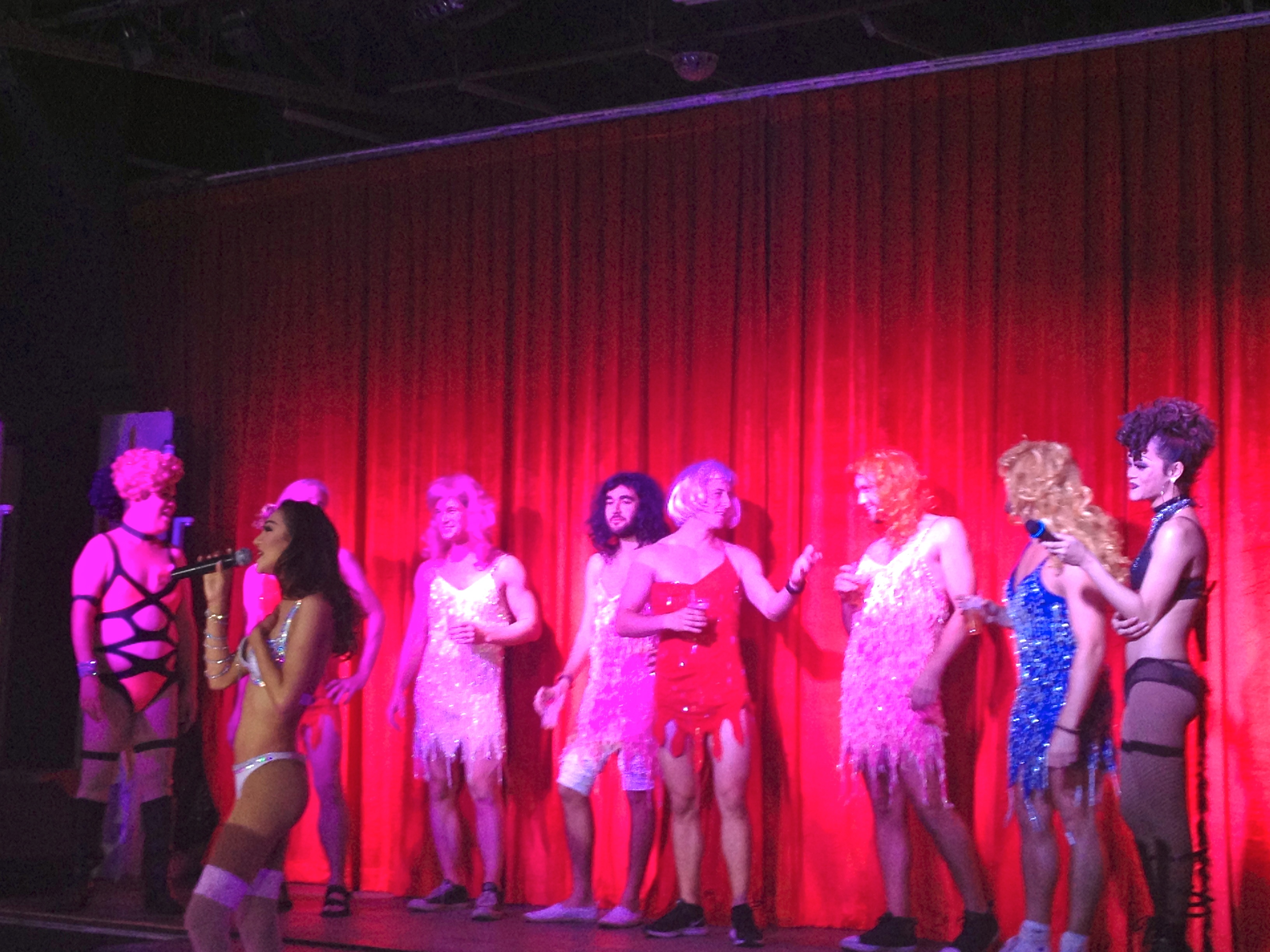 Excursions
There are close to a dozen elephant sanctuaries and endless outdoor excursions in the Chiang Mai area. You can find anything from white water rafting, cooking classes, hikes, canyon trips, and waterfall treks. Northern Thailand offers pretty much anything outdoorsy you want to do, and Chiang Mai is the hub to do it. Stay tuned for a write-up on the Thai cooking class we took, as well as the elephant volunteering trip we experienced.
Wander
Half the fun is just walking down alleyways to see amazing street art, fun "hole in the wall" restaurants, and great boutique shops. The street art is especially worth mentioning, as it often caused us to stop in the middle of an alley to snap a quick photo.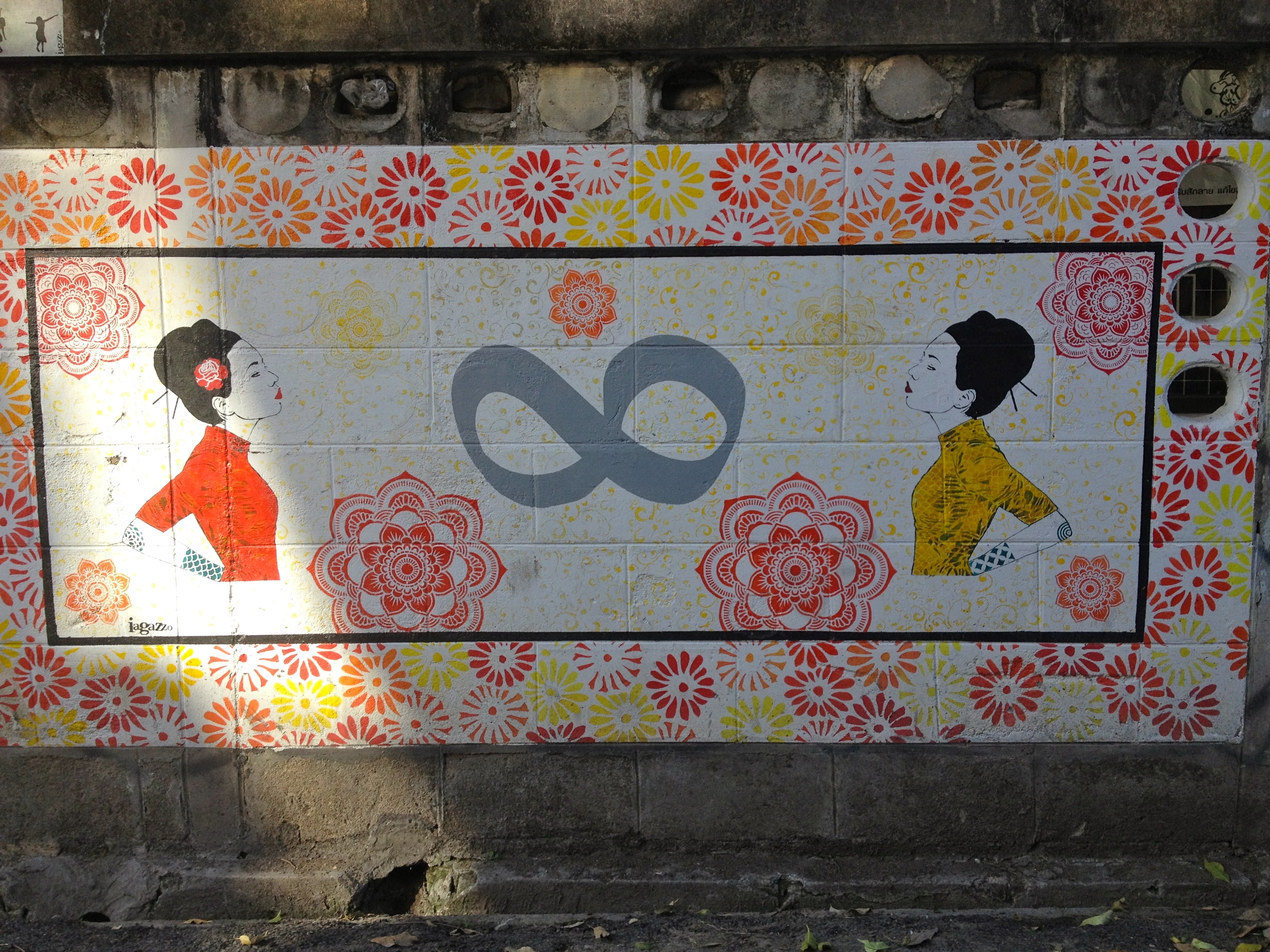 All in All
Chiang Mai was easily one of our favorite cities to explore. From the magnificent Buddhist temples and breathtaking mountain scenery, to the street art and the street food, to the night life and the beautiful lady boys, Chiang Mai's got a little bit of something for everyone.