First Impressions: Guilin and Yangshuo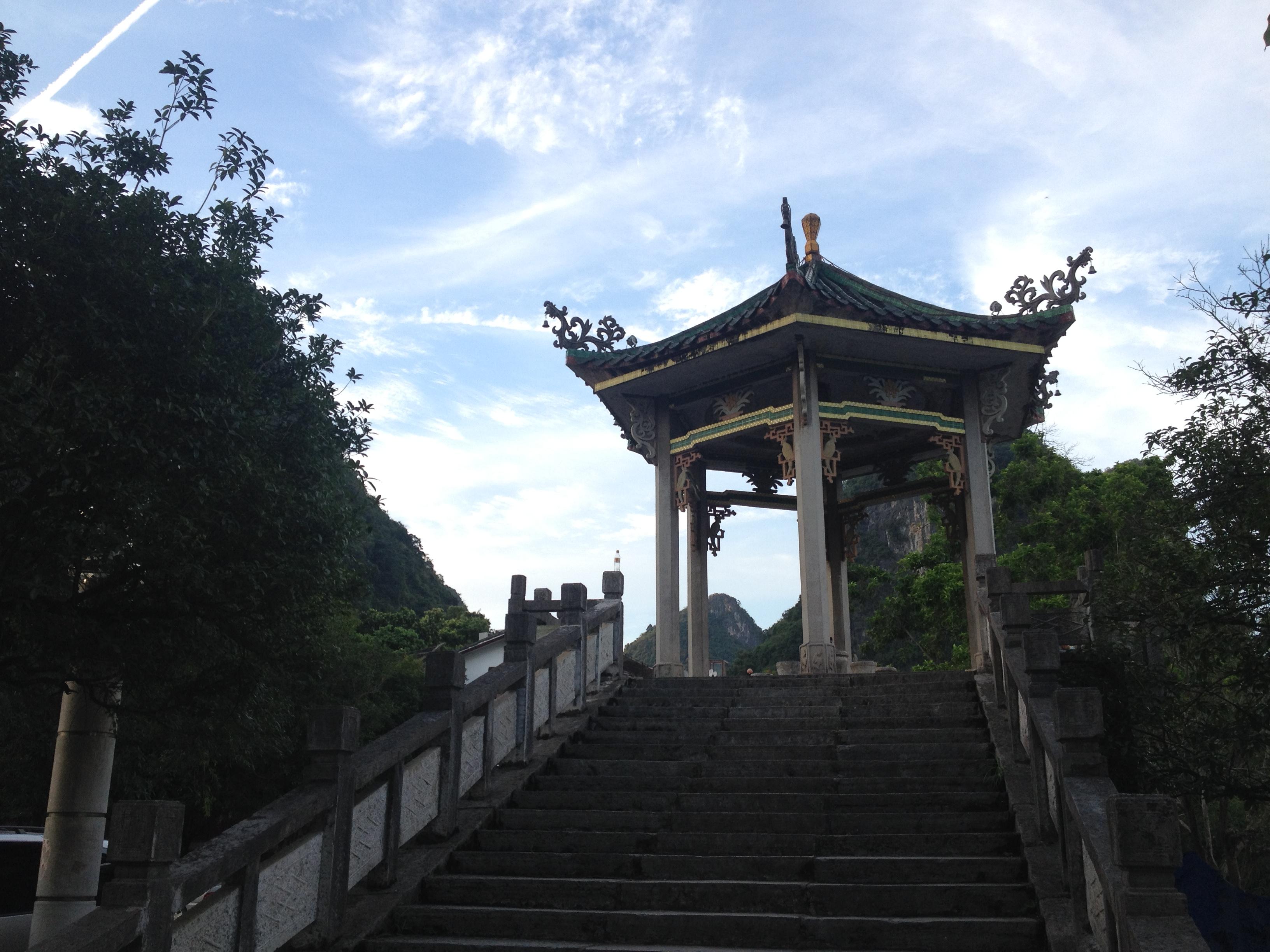 Our first taste of China begins in the beautiful and bustling city of Yangshuo. We arrived here late (or early?) last Friday night/Saturday morning in China, after a strangely easy trip from Chicago to Shanghai, and finally Shanghai to Guilin. We didn't lose our luggage, we didn't have any trouble at customs, and we even slept a bit on the plane— an A+ trip in my book.
After grabbing our bags in Guilin, we walked toward the exit, where a gate separated us from the dozen or so families, friends, and drivers with signs. We found ours— a middle-aged man holding a sheet of paper with our names handwritten in red ink. We approached him with smiles and hellos, and he greeted us with a slight smile. We tried saying something to him in English, but he just stared at us blankly, motioning us toward the doors. Welcome to China.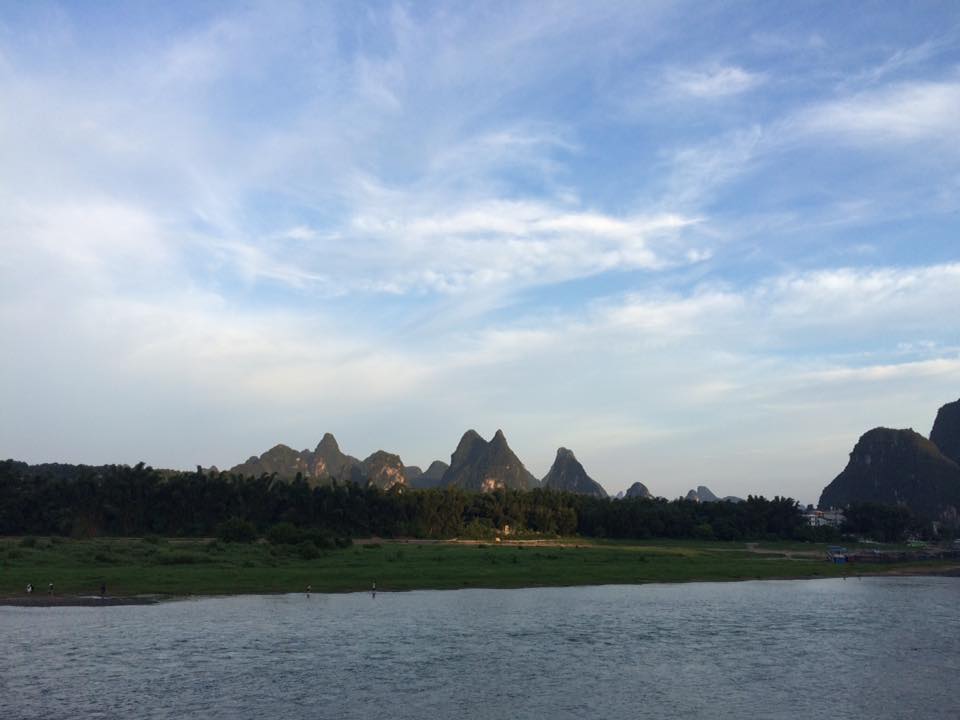 We arrived to our agency's office and hostel around 2:00 AM, where we were greeted by a staff member, Alyssa, who did, thankfully, speak English. She was very welcoming— she showed us to our rooms and even gave us a quick office tour. She mentioned we would need to meet downstairs to fill out our paperwork and set up our bank accounts at 2:30 (that afternoon, technically), and could even meet her for breakfast around 9. We laughed, realizing we probably wouldn't make the breakfast wake-up call, but would be there for the afternoon paperwork. After our cool showers and half a movie, we fell asleep.
*Fast-forward to 2:30 afternoon: we're still asleep. Oy vey. Long story short, when you're recovering from jet lag, I suppose it's best to always set an alarm.*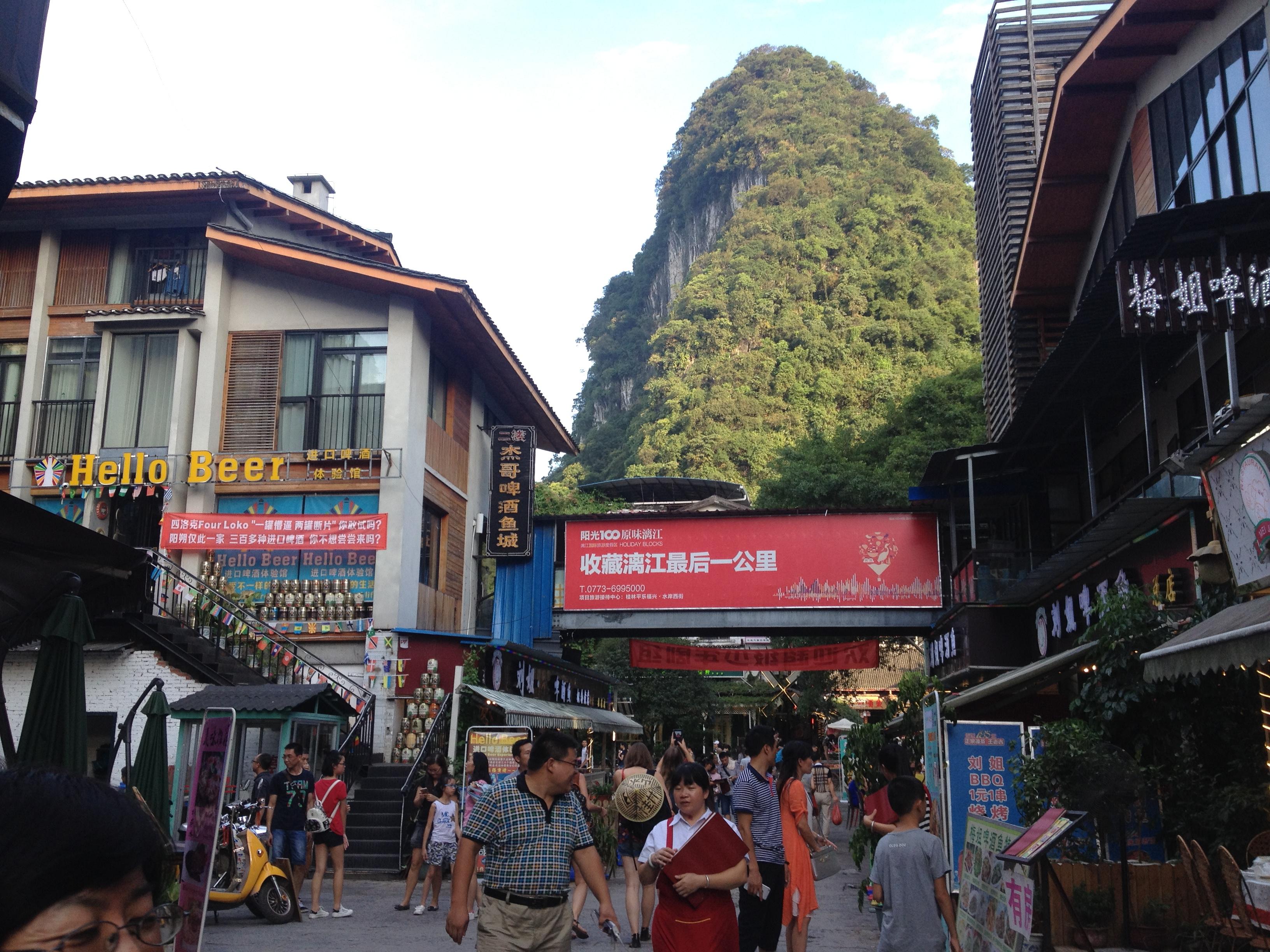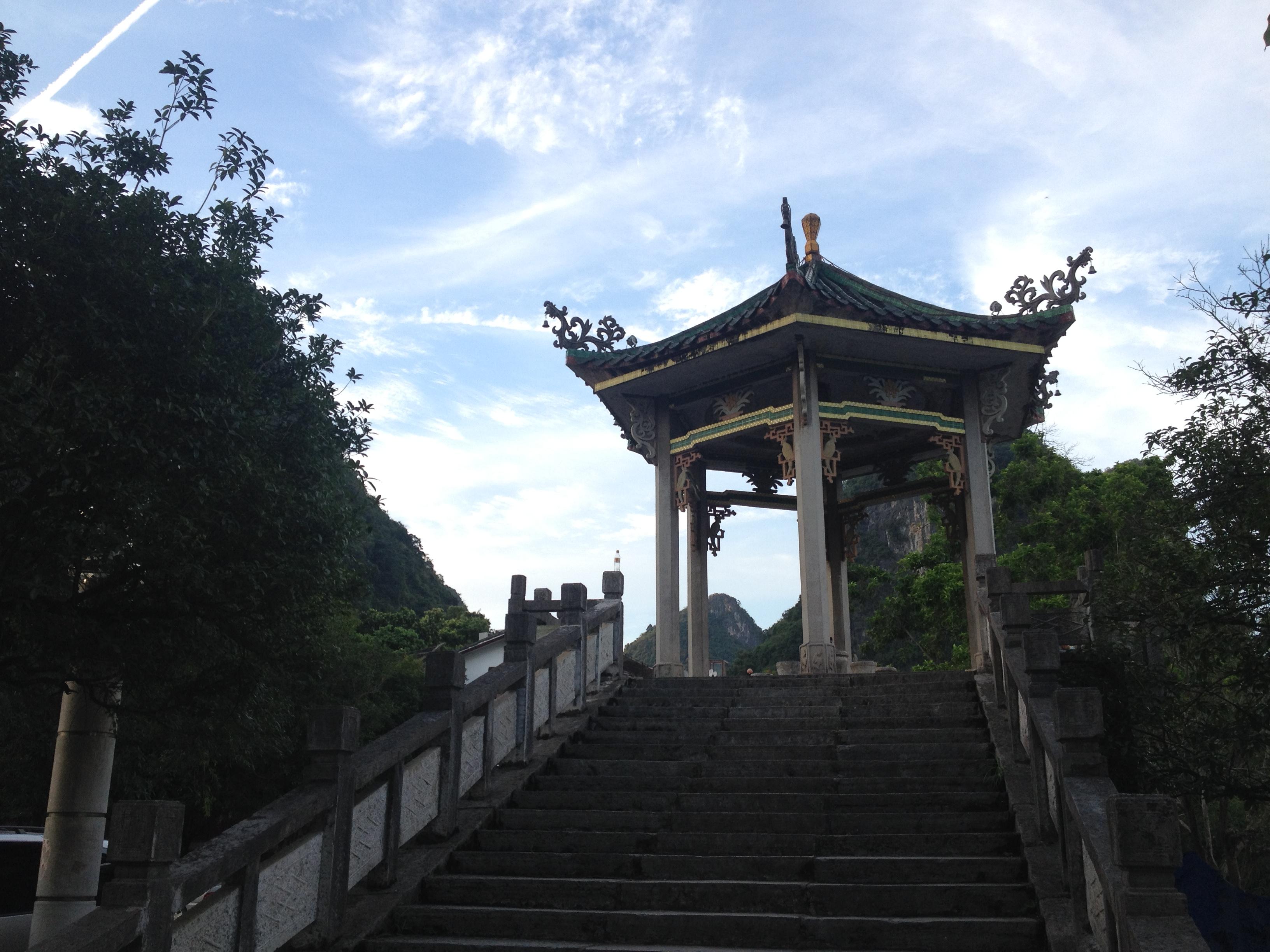 Later that evening, another staff member who has been teaching for and working with our agency for several years, met Justin and I, along with another new teacher from South Africa. He graciously took us on a lovely walking "tour" of the city of Yangshuo, which is truly unlike any other. The city is distinguishable by the tall, pointed mountains that surround you everywhere you look. It's a strange, but beautiful site, to see all of these restaurants, hostels, and bars, contrasted with the street markets, temples, and caves — all encompassed by these mountains. It seems to fit this city perfectly, as Yangshuo has become a popular tourist destination (and Western expat hub), while the Chinese community has stayed equally vibrant.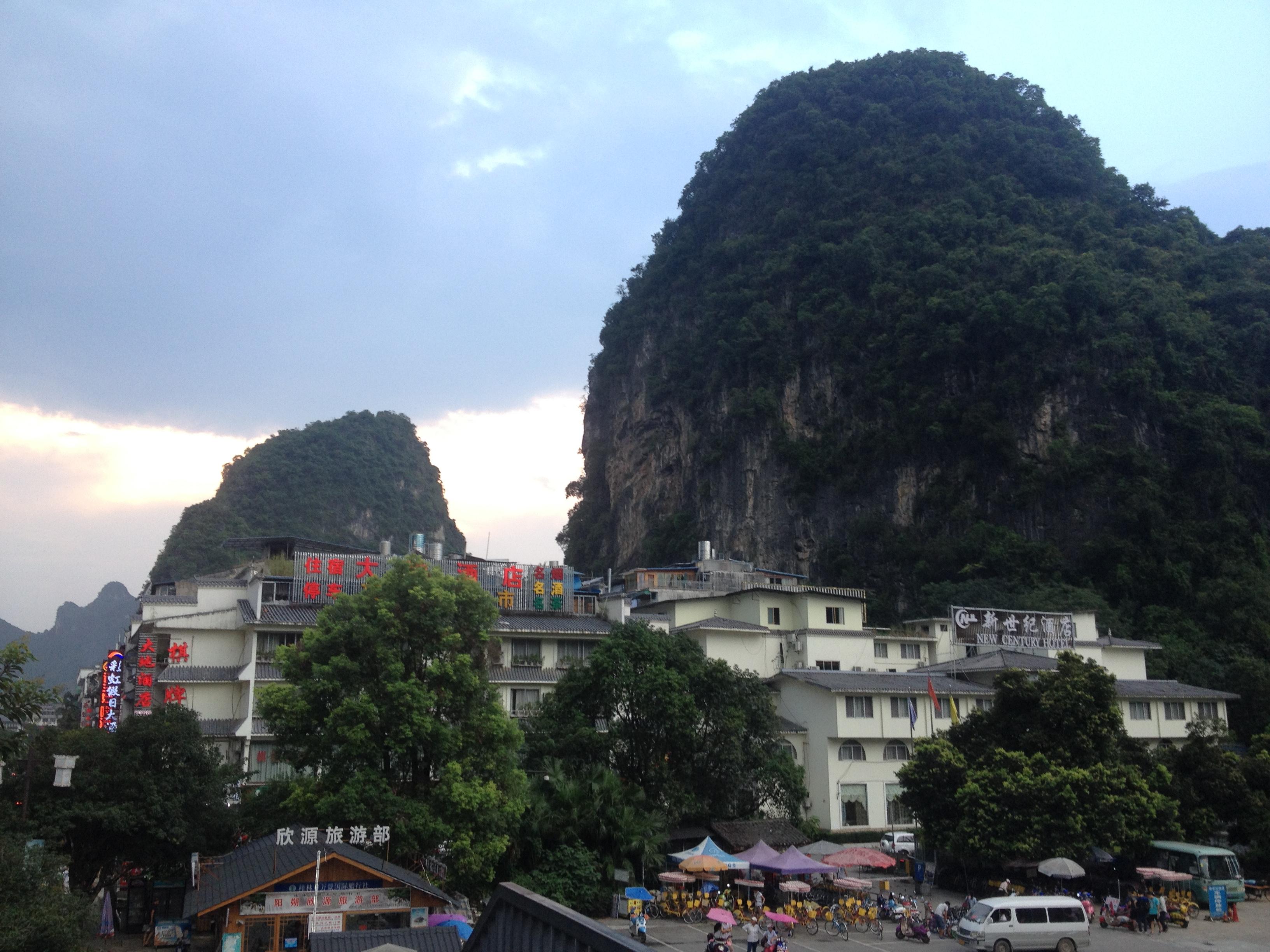 We decided on an Indian restaurant for dinner after we were told that Western food, and any other type of food for the matter, would be nearly impossible to find once we left Yangshuo. Eat what you can, when you can, I suppose (even though we've still tasted many, many incredible Chinese dishes!). The Indian food was absolutely delicious — we feasted on garlic naan, basmati rice, chicken marsala, vegetable kurma, and several other curry dishes.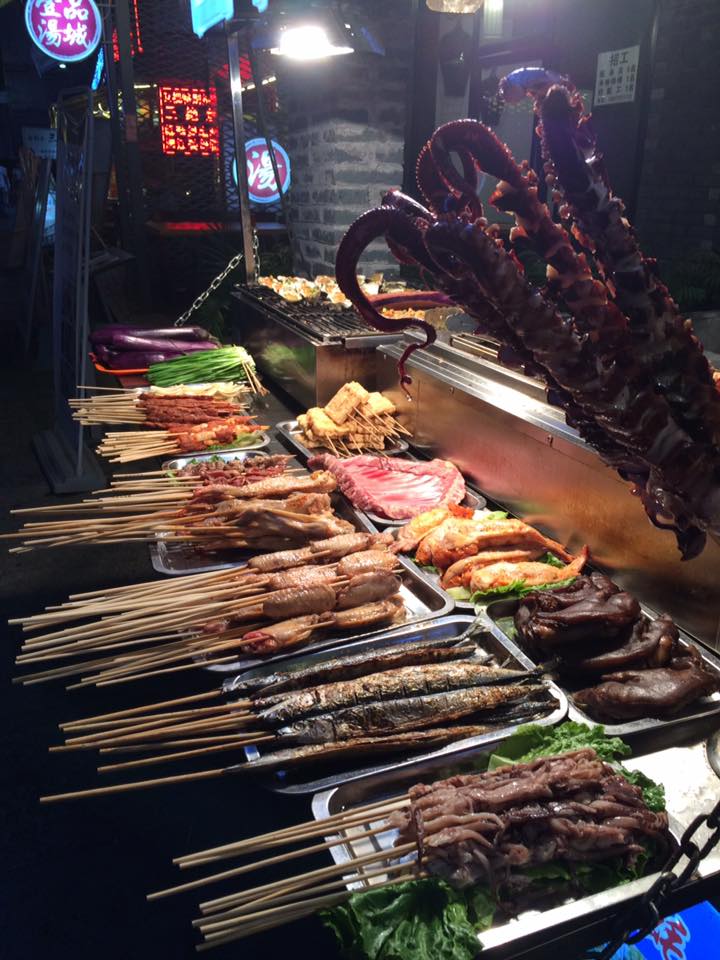 Orientation started the next day. I wouldn't want to bore anyone with the details — I'm exhausted just thinking about it. The abridged version went as follows: introduction to TEFL in China and a crash course in Chinese the first day; foreigners' health check and Chinese laws/customs/culture the second; all about lesson planning and completing our own lesson plan the third; presenting a 20-minute lesson plan with a small class on the fourth; and finally our placement interviews on the last day (today, as I write this). Justin and I found out we'll be teaching in Xi'an in a primary school. There are about 2,000 students in the school, with 30-50 students in each of our classes (yikes!). Justin will be with the 10-12 year-olds, and I'll be with the 7-9 year-olds. Although we both would prefer older students, we're excited for the challenge.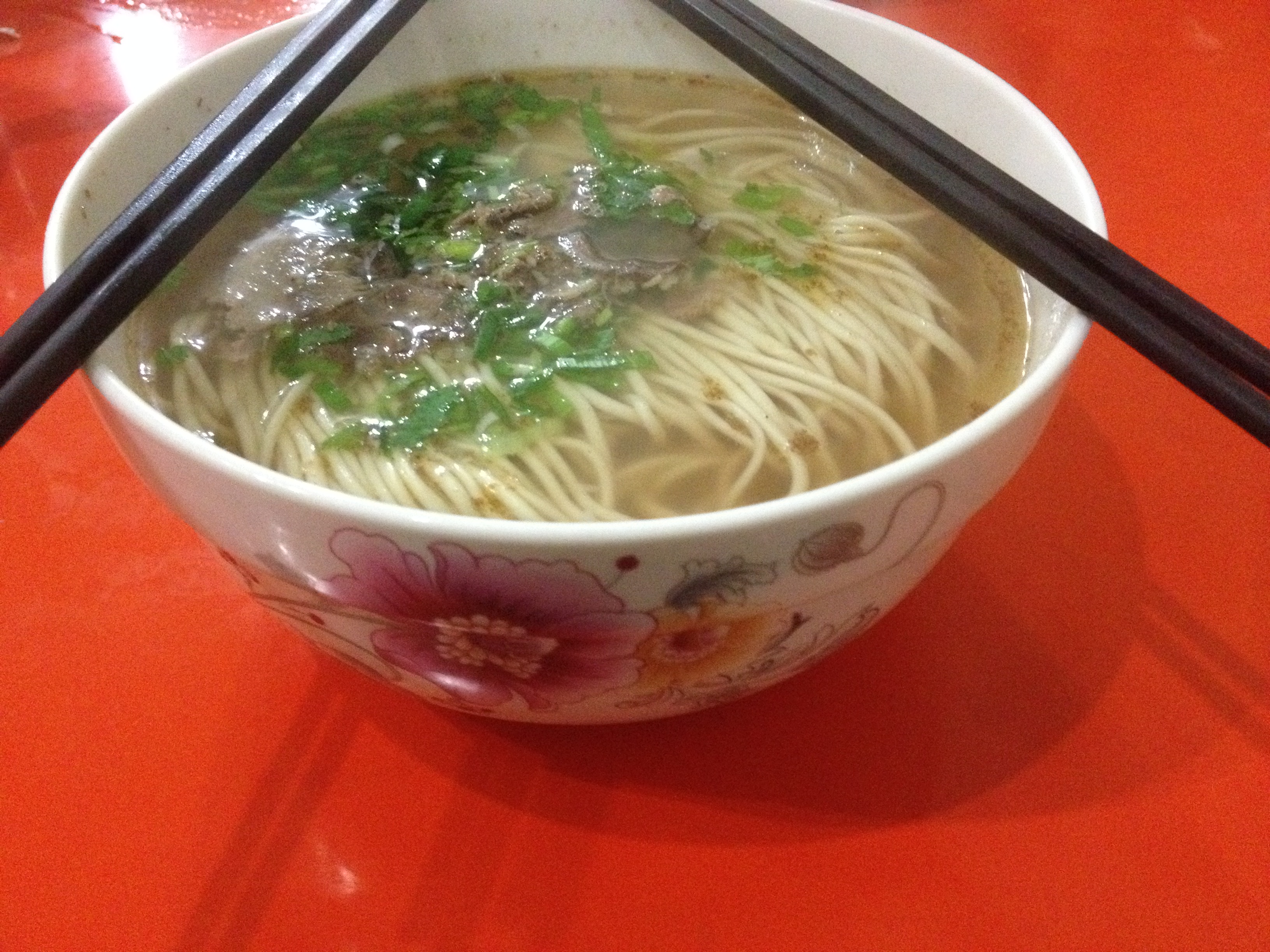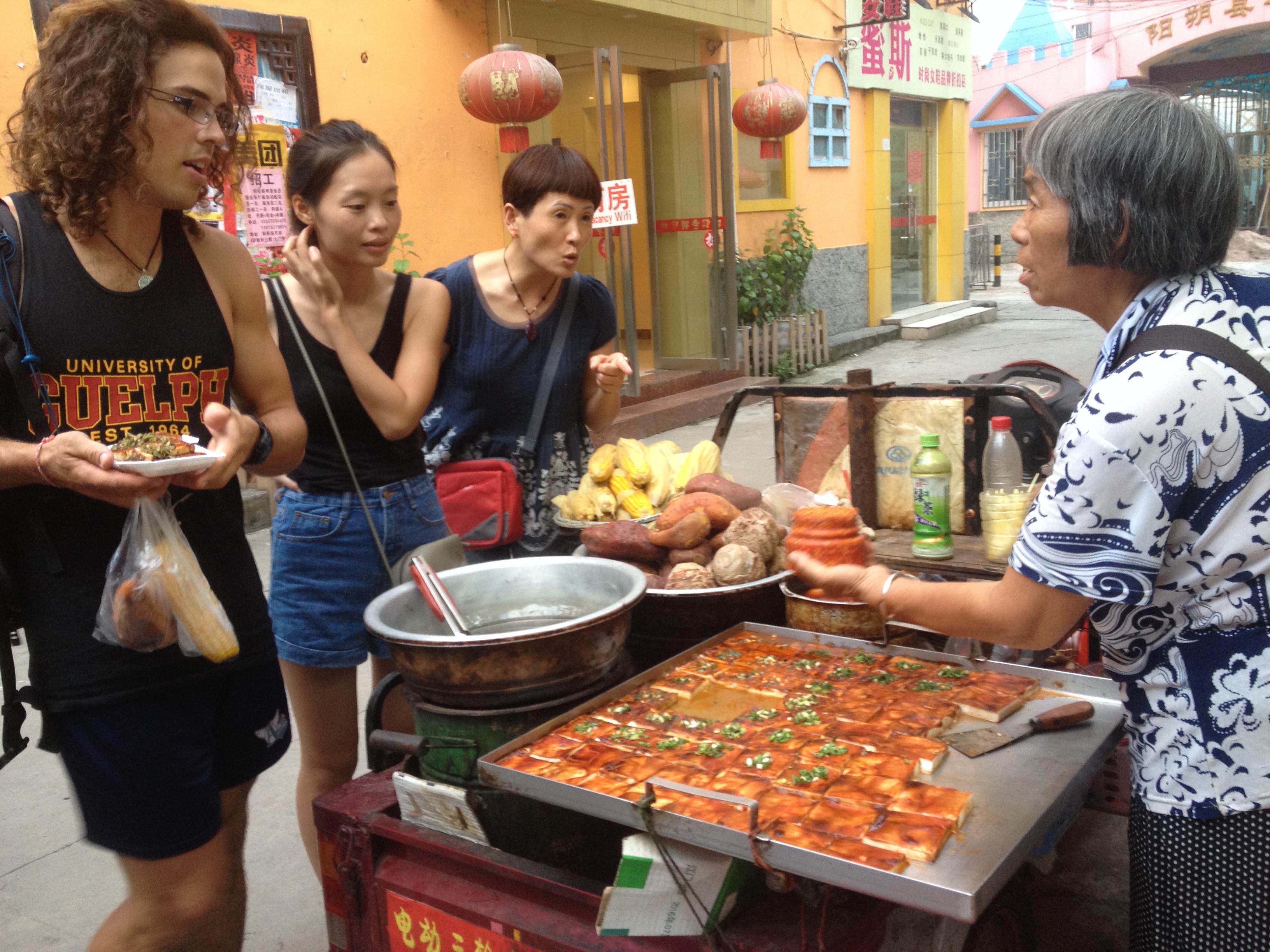 We'll be flying to Xi'an on the 28th, so we'll have a few more days in Yangshuo to explore. After nearly a week in China, I'm loving it so, so much. Despite our toilet breaking and a day without water, the people, food, and wonder of this beautiful city makes up for the trivial "hiccups" that have happened along the way.