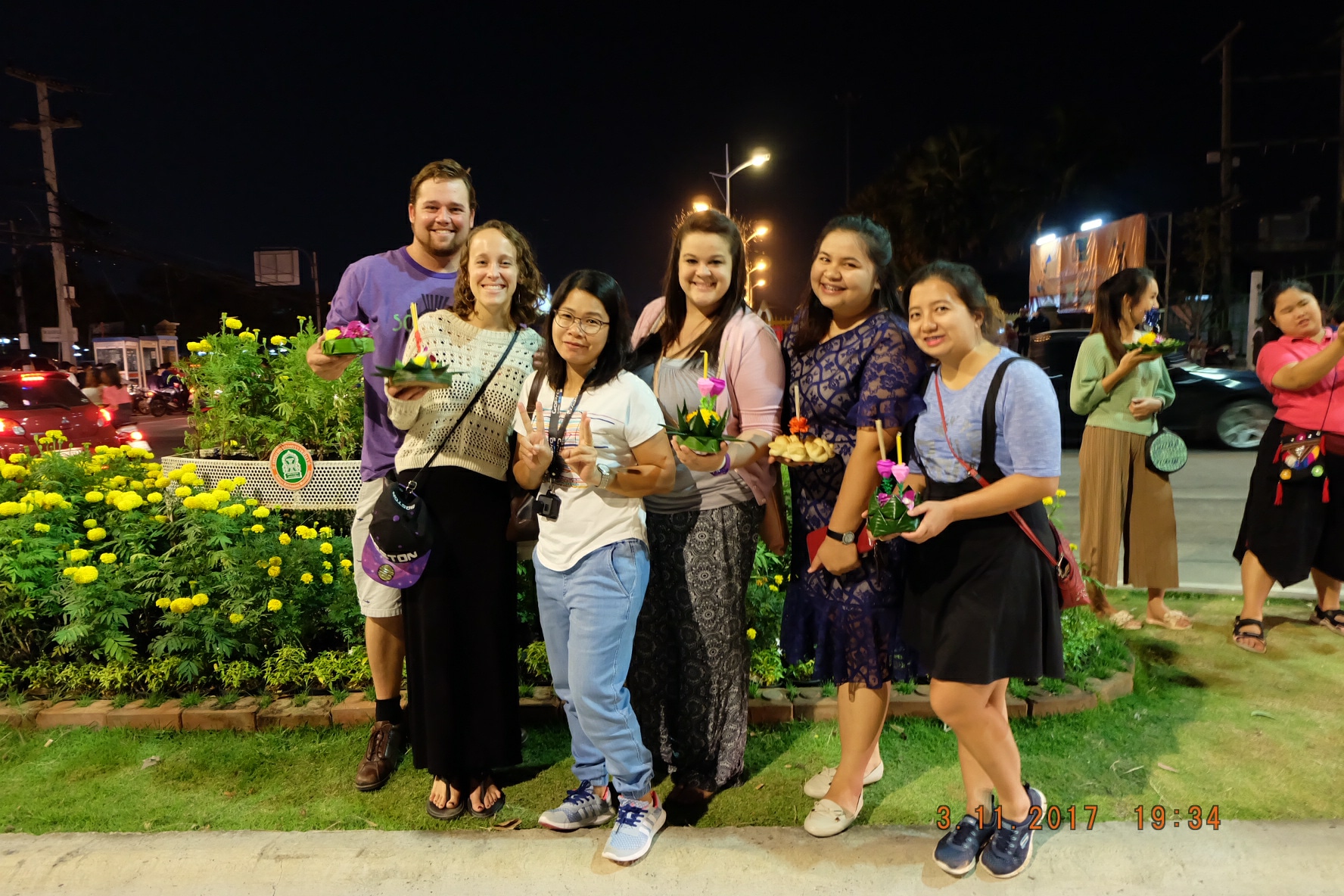 Life update: Justin and I are in Thailand! For those of you who don't know, we both recently started new English teaching jobs in Korat, Thailand. Read on to learn a bit about where we're living and what life as a teacher is like here.
Where Are You, Exactly?
I get asked this a lot from family and friends. I'm not living in a well-known city like Bangkok or Phuket, so chances are people have no idea where I am. (Hint: I'm the blue dot!)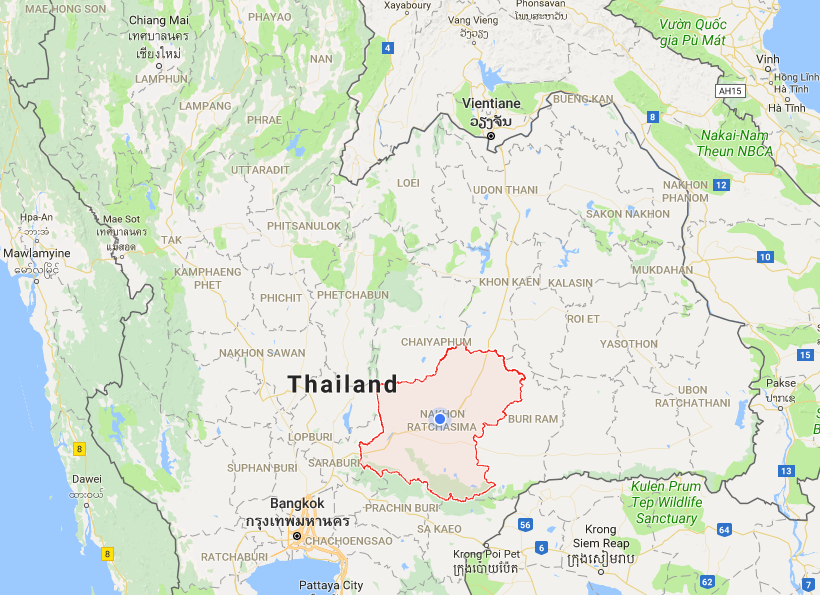 Korat is the capital of the northeastern province of Nakhon Ratchasima (about three to four hours from Bangkok by car or bus). It's considered the "gateway" to the Isaan region and is strongly influenced by Laotian culture. With a population of over 200,000, Korat isn't quite Bangkok, but it's still full of all things Thailand— interesting culture, great food, and lush landscape.
While Korat is growing rapidly, it's nowhere near as touristy as the popular destinations of Bangkok or Phuket. I like it that way, though. In Korat, I get to experience more of the Thai culture. I'm also more determined (when I have time) to learn Thai. I can truly live as a Thai person would.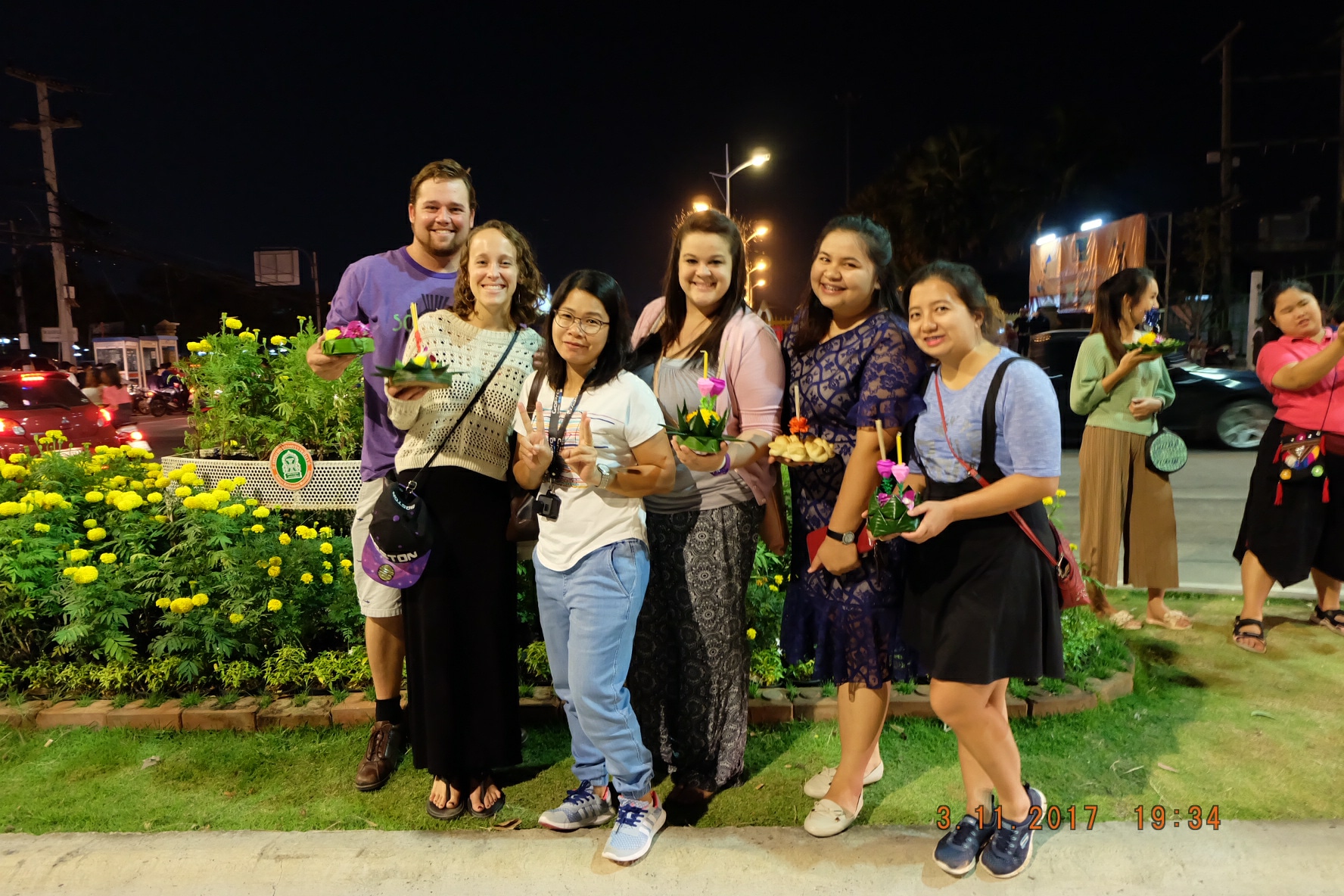 Celebrating the Loi Krathong Festival with some of our colleagues. © Love Dela Cruz
There's also a small, but close-knit expat community here. What's On Korat is the expat hub of knowledge where Justin and I can read about general information, upcoming events, new restaurants, or travel information. Although we've only been living here for a little over a month, we've met many wonderful foreigners from all over the world. Korat is a great community to be a part of.
With the help from our colleagues, we found an awesome apartment about a five-minute walk from our school. It's small, but homey. We have a good sized living room (with a purple couch!), a great balcony, a bedroom, a closet area, and a bathroom with an actual shower stall. The only downside? Our kitchen consists of a microwave and a hot kettle (pictured below). In Thailand, unless you live in a house or a super fancy condo, you're probably not going to have a "kitchen." Most people improvise with a hot plate or a grill.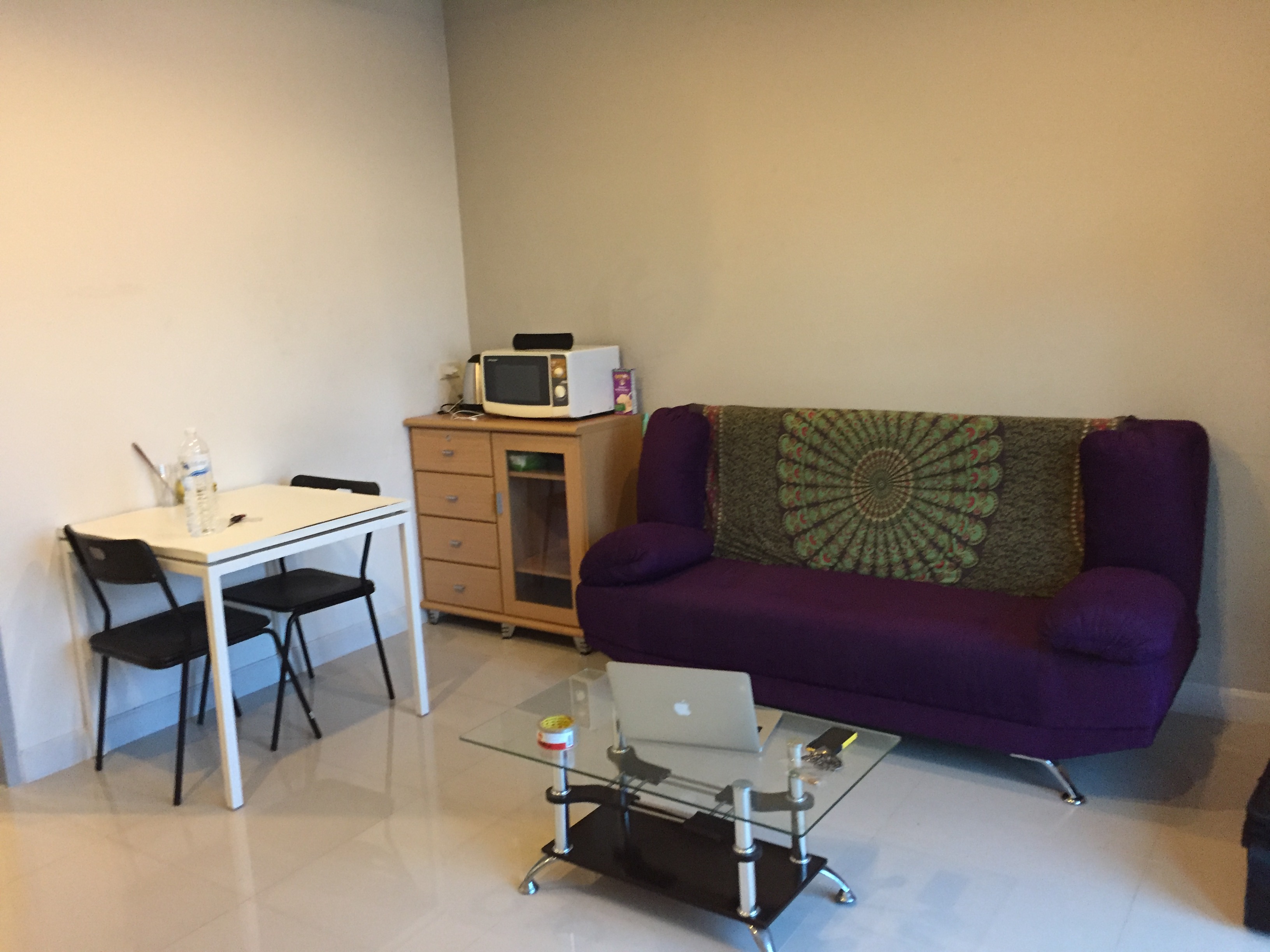 But, here, eating out (at Thai restaurants) is considerably cheaper than buying your own food and cooking it yourself. It sounds strange considering eating out is more expensive in the States, but it's true. There are also 7-Eleven convenience stores on nearly every street where you can buy an array of surprisingly delicious snacks and microwave meals. I swear, ask anyone who's lived or traveled extensively in Thailand, and they'll agree.
What About Teaching?
The primary school building at Plookpanya.
Justin and I landed teaching positions at one of the best schools in Korat, Plookpanya School: a private school situated on eight acres of farmland. The campus is beautiful and massive; there are buildings housing classrooms for pre-K students to high school students. At Plookpanya, there are several swimming pools, a lovely library, beautiful garden areas, art studios, a couple auditoriums, a few fitness rooms, and a large cafeteria. Teaching here is literally the polar opposite of teaching in China.
Justin is teaching high school students (grades 7-12), while I'm teaching primary students (grades 4-6). We teach, on average, 4 classes a day in different buildings.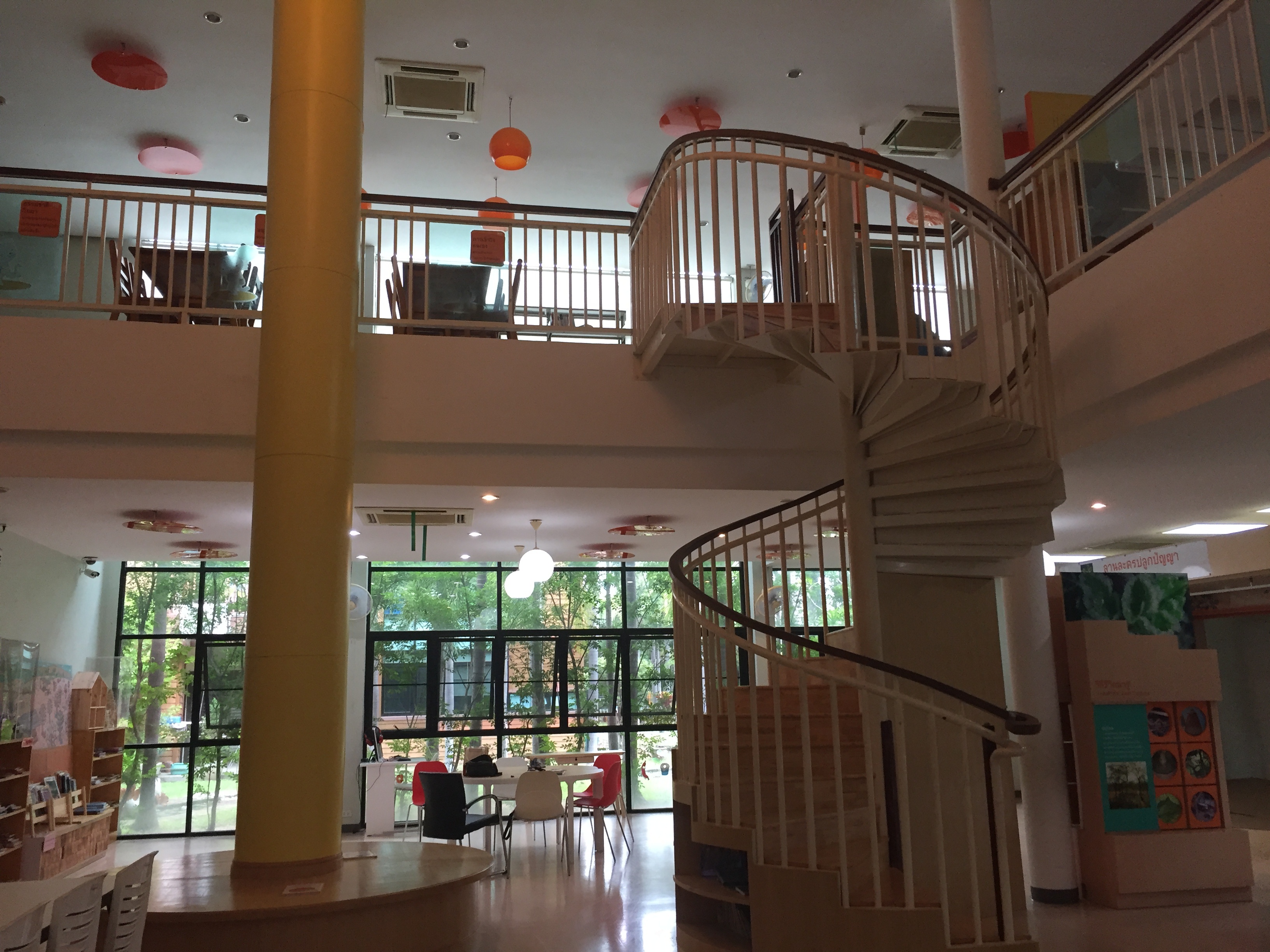 The school's awesome library.
I teach basic English courses (a class everyone in primary school has to take) to grades 4, 5, and 6 two times a week. I also teach an advanced English course to select students in grades 4, 5, 6 two times a week. I have a set curriculum to follow, which makes lesson planning quite easy. Aside from lesson planning and teaching, there's a lot of grading involved, not only for my students' classwork, quizzes, and tests, but also for supplemental English vocabulary work they have to complete. I have many more responsibilities as a teacher here compared to when I taught in China, but I weirdly like it that way. I feel like I'm a "real" teacher, and the other teachers treat me that way. In China, we were pretty much the "poster teachers" of the school— they pulled us out of class for photo shoots and special events, and our classes were incredibly easy.
A Typical Day at Plookpanya School
Our day begins at 7:30 AM when we're expected to arrive at school and be in our offices. On Fridays, Justin has "gate duty," so he'll arrive a little before 7:30 AM, stand at the gate to the high school, and greet students and teachers as they arrive.
Around 8 AM, the Thai National Anthem plays and everyone stands. Then, the primary students listen to announcements and dance to a two-minute warm-up song to get them ready for the day. At 8:10 AM, the first class begins. Each class is an hour, with the exception of special courses and a few of Justin's classes that last for two hours. We all have a 10-minute snack break around 10:15 AM when the kids are fed fresh fruit and the teachers can relax for a few minutes. Classes start up again at 10:25 AM and finish for lunch at 12:30 PM.
Our hour-long lunch break is always the highlight of my day. Every day, the kitchen prepares delicious food. They try to use as many fresh ingredients from the farm as they can— vegetables, fruits, eggs, meat, herbs... you name it. Even if what they make isn't from the farm, they still try to source locally. We always bring our tupperware and take home leftovers. Yes, the school food is that good, but we're also frugal...
At 1:30 PM, afternoon classes start up again. The last class of the day finishes a little after 3:30 PM, then the students are sent to a club, an after school activity, or sports practice. All the teachers have to stay at the school until 4:30 PM, though. When the clock strikes half past four, there's a mass exodus as teachers, students, and their parents leave for the day.
When You're Not Teaching, What Do You Do?
Honestly, the weeks are crazy busy and exhausting. We don't do much aside from grabbing a bite to eat and relaxing after class. On the weekends, we have a bit more free time to explore the city. With the exception of doing laundry, catching up on grading and lesson planning for the following week, and watching Netflix, here's what you can usually find us doing: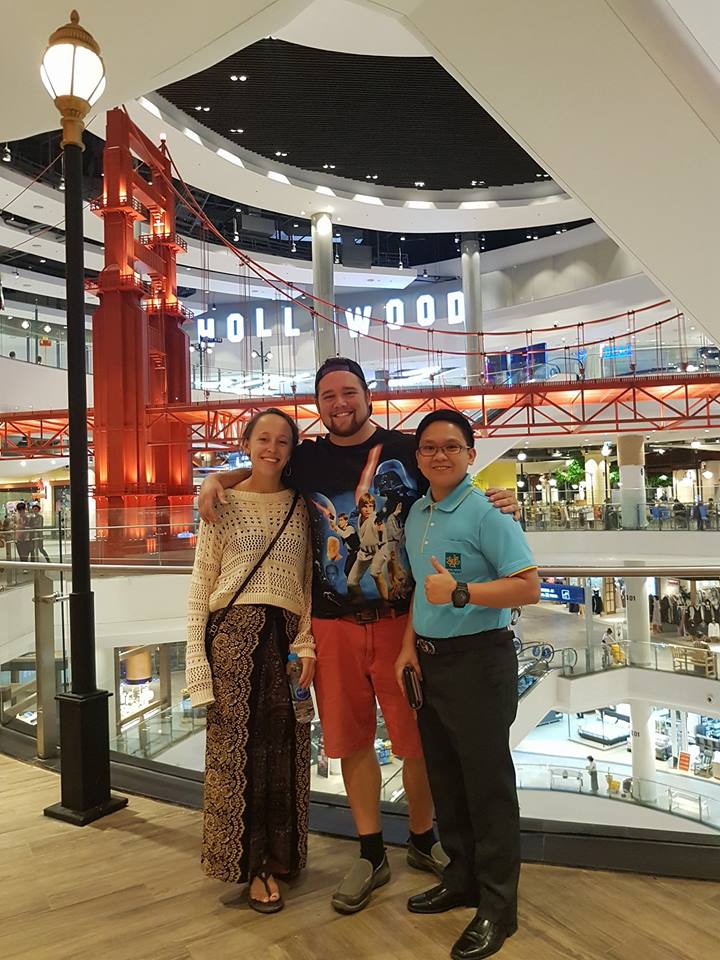 Terminal 21 with a colleague. © Love Dela Cruz
In Korat, there are 3 major malls: The Mall, Terminal 21, and Central Plaza. Back in the States, going to the mall is a less-than-thrilling weekend activity, but here, it's the thing to do. Aside from being able to buy anything you need, there are many delicious restaurants to choose from. Our personal favorites are the food courts, where you can pay between 35 and 50 baht ($1-$1.50 USD) for most dishes. Bonus? They're all super delicious.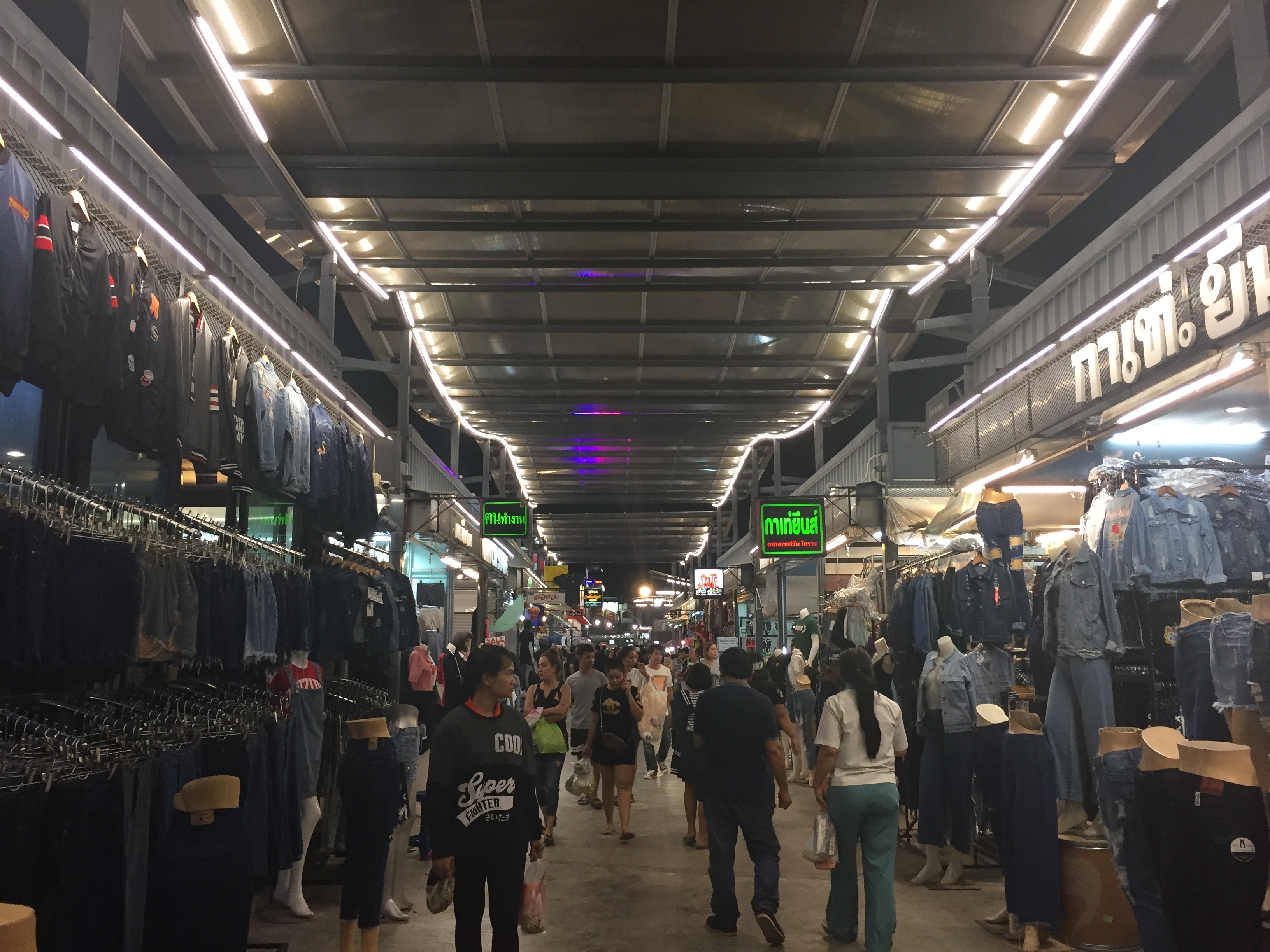 SaveOne Night Market.
Thailand is known for their night markets, and there are no shortage of night markets here in Korat. The biggest one is "SaveOne Night Market," which is an easy 10-minute drive from our place. When I say you can buy anything there, you can literally buy anything. From night sticks and teapots to clothes and shoes, SaveOne is a bargain shoppers paradise. There's also a variety of cheap and delicious food to fuel you while you shop.
Korat is also home to a hopping nightlife scene. There's almost always live music playing somewhere, and more often than not, it's pretty decent. Last weekend, Justin and I met up with a few teachers and fellow expats at a bar downtown to listen to 3 well-known blues and rock bands. We had a great night listening to the catchy tunes, sipping on cold Chang beer, and hanging out with new friends.
About an hour and a half outside of Korat is Khao Yai National Park, one of the largest national parks in Thailand. It's also considered a UNESCO World Heritage Site. There is wildlife to see, waterfalls to swim in, and mountains to hike. Visiting the park is top on our bucket list, so stay tuned for a post on the park soon.
More to Come...
As we continue to explore and discover Korat, I'll be sure to detail all the adventures along the way. For now, we're happy, healthy, and excited to explore more of Thailand!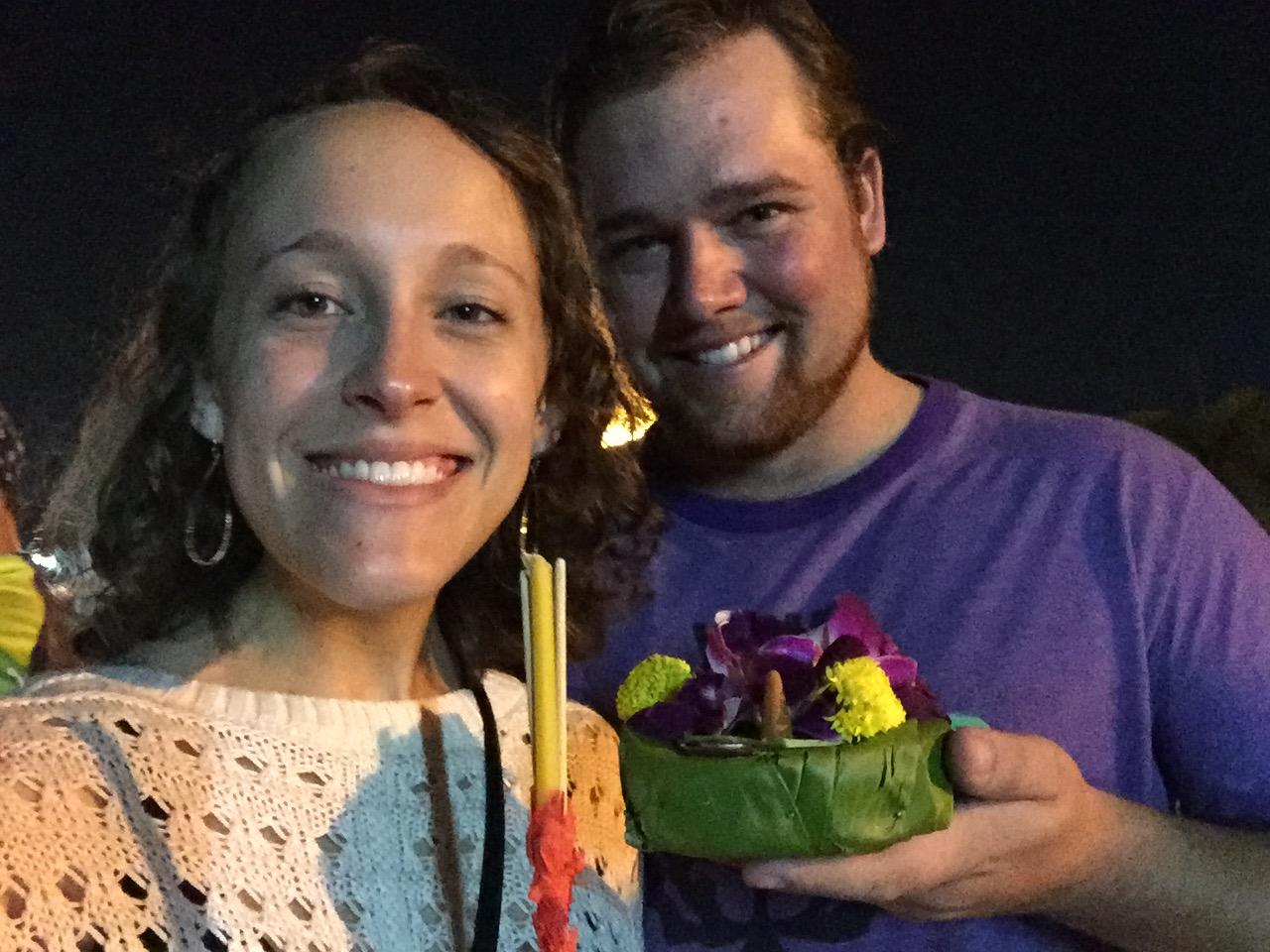 Check back next week for more adventures in Korat, Thailand!