From HubSpot to China: What I Hope to Take With Me

---
After a whirlwind of a year at HubSpot, I spent my final day as a Support Engineer on July 8th. What an experience it has been!
As I pack up my studio apartment and gear up for my next journey (to China — why yes, quite the change), there are some things I've learned on the job that I hope to take with me abroad.
1. Don't Be Afraid To Ask Questions
As Support Engineers, our job is to help any and all customers who interact with HubSpot's software. Whether that be a simple "how to" question or a more complex "my website is down" problem, the depth and breadth of what we learn (and retain) is enormous. I even joked that I learned more at this job than I did in four years of college (shhh, don't tell my parents!). The thing I realized, though, is that we weren't expected to know everything. In fact, it was nearly impossible to know everything. That's where asking questions became my saving grace — but not without doing what I could, the best I could, first.
2. Stay Open To New Experiences
As a recent English major graduate with minimal tech experience, I wasn't necessarily jumping for joy when I found out, as Support Engineers, we had to learn a bit of HTML and CSS, nor did I have a clue about integrations (Salesforce, I'm looking at you). I was open to the idea of learning, though, and did my best to stay open along the way. And now? I can tweak a bit of code and troubleshoot a Salesforce error with the best of 'em.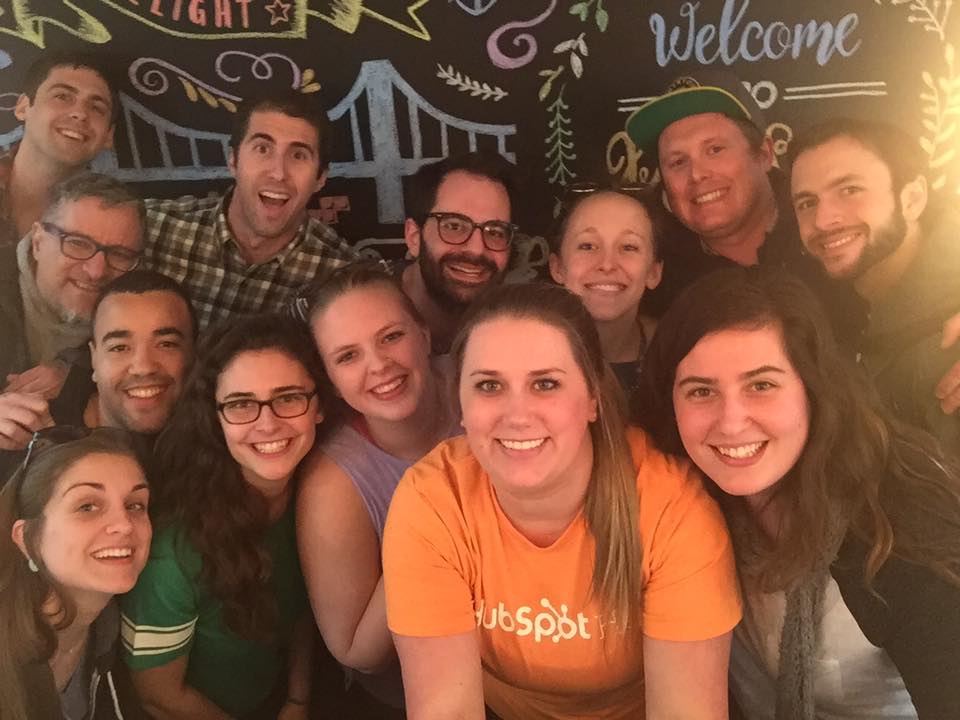 3. Tackle Something That Scares You, Head On
When I first started the job, I was horrible at speaking with frustrated customers. As soon as someone would raise their tone, my hands would sweat, my voice would quiver, and my brain would blank. This reaction, of course, wouldn't help the situation at all. After several of these not-so-happy calls, I knew I couldn't shy away from them any longer. So, I took a class at HubSpot called the "Art of Persuasion," where I learned some "tried and true" tactics like: take a breath, match the other person's tone, and power pause (don't ramble). Maybe I was just getting used to the job, but after awhile, I found myself handling the less-than-cheery customers with calmness, reassurance, and ease.
4. Always Be Learning
When I say I learned something new every day as a Support Engineer, I mean it. Every. Single. Day. I've been a lover of learning for as long as I can remember, so this perk of the job was (by far) the coolest. I was given the opportunity to not only learn about the inner-workings of HubSpot's software, I learned coding, marketing, and selling tactics, too. I improved my communication, attended conferences, and became a networking guru, all because of my desire to learn.
5. Get To Really Know The People You Work With
HubSpot hires the most intelligent, friendliest people. Hands down. I couldn't have asked for a more wonderful group of co-workers, many of whom I'm proud to call friends. It was easy to get to know a group of like-minded people, but as I think about my time at HubSpot, getting to know the people I worked was truly what made my time worth it. I could never begin to explain the amount of gratitude I have for these people. Above anything else, they are the ones I wish I could take along with me.